Last updated on April 2nd, 2012 at 12:51 pm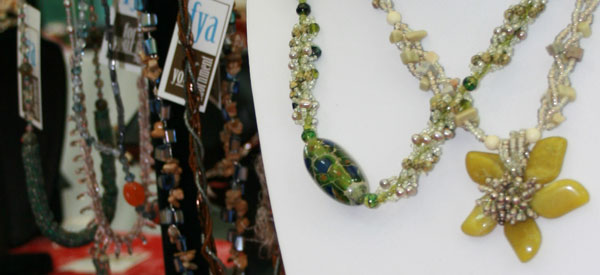 Have you ever walked into a room of suits and ties and felt out of place in your casual jeans and hoodie? Fellow entrepreneurs can appreciate the pain of feeling out of place while in the process of selling. This theory can work both ways when it comes to taking advantage of what you thought was an opportunity. You can also show up overdressed.
This week I participated in a selling opportunity that I agreed to several weeks back. The event was a private crafts show held at my husband's company. We planned on bringing my couture jewelry and his stock photography pieces, and spent hours preparing everything for the show.
The rule I forgot – Say no to anything that does not keep your dream on track.

I remembered this about halfway through my day. It is actually an idea from the "Bootstrapper's Manifesto" highlighted in Seth Godin's The Bootstrappers's Bible eBook.
Opportunities will try to cloud my focus, but I will not waver from my stated goal and plan until I change it. And I know that plans were made to be changed.
So why should I say no to an opportunity?
This particular craft show, one we had heard was lucrative in the past, sounded like a good fit. It was held at a large company, full of gainfully employed people, so where did we miss?
We didn't do our homework.
Clue #1: There were 11 other vendors selling jewelry
There are many different ways to make jewelry – several styles, techniques, and materials. Regardless, the ratio of jewelry artists to other vendors was about 1:1. Far too many to compete with.
Once we set up I realized another huge disadvantage: many had simpler designs, and therefor much lower prices – WAY under my price point.
Clue #2: Know your audience
The audience was mostly female, which didn't surprise me having been to and participated in several large craft shows over the years. This could have been perfect for my mid-to-high priced jewelry.
The mostly female shopping demographic was a huge surprise to my husband Ray. I regret not sharing my experience in the craft show arena until after the show. He had incredible, positive feedback on is photography, but his current collection of ready-for-sale images was for a more general population. He would have done better with flower photos.
I talk a little about the what we learned with this experience in the video below –
What can you learn from my experience?
Know your audience. No matter where you are heading, know who you'll be in front of. This applies to your marketing strategy, website message, speaking events, or even a local craft show.
When was the last time you missed the mark with your audience?
Share the story. You'll feel better and we can commiserate.
Until next week
~ Heather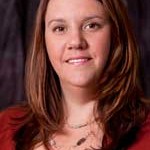 Heather's dream is to have multiple streams of income, starting with launching an e-commerce website that showcases her couture jewelry, which are crafted by her. You can find Heather online at For Your Adornment; Etsy.com; and Twitter And Beyond Dot Com. She also teaches Social Media tactics for business, besides being CEO of her own web design company. Heather's post day is Friday.

Heather Montgomery is a fitness writer, triathlete, and serial entrepreneur who is devoted to sharing what she has learned about becoming a triathlete after age 40. She uses her Metabolic Training Certification to help other women struggling to get fit in mid-life. She lives and trains in Santa Rosa, California, the new home of the Ironman triathlon. You can find her biking the Sonoma County wine trails.
Note: Articles by Heather may contain affiliate links and will be compensated if you make a purchase after clicking on an affiliate link.