Last updated on July 19th, 2013 at 09:50 am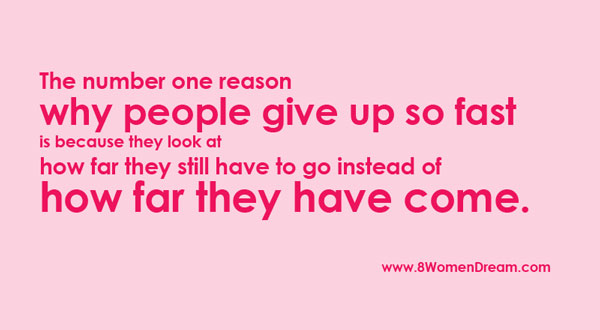 Staying on track with your fitness or weight loss plan is key. Knowing what drives you, and finding a way to track your fitness progress, makes a difference in your success. If you aren't already using some of these tools, try them out a give yourself the dream fitness boost you need.
Why track your progress?
You don't have to write down every rep, weight or increase in resistance you do in your workouts if you don't want to. But how will you know you are improving?
You see people everyday at the gym who are doing the same thing they were doing the day, week and sometimes month before. You get a gold star for making it to the gym. Now using your time there efficiently and with a purpose, that is a whole different story.
Benefits of tracking your fitness progress:
take stock of your progress
review the effectiveness of your fitness plan and eating habits
stay motivated
build on your healthy habits
get real life feedback on how your lifestyle choices affect you
make informed decisions on what you want next
How do you know what to track?
There are several ways to choose to track your fitness progress and how you do it depends on what you want to know.
No one can tell you what is important to you in your health.
Need a place to start? Pick the one you are most comfortable with.
simple spreadsheet to start keeping data
online fitness tracking system
More important than how you track is WHAT you track. This is a very personal decision and may be based purely on what you want to improve in your own health.
A couple questions to get you started:
What weight were you last year?
What was your body fat % before you started running?
How heavy are the dumbbells you use for your bicep curls?
What is your waist measurement on your last birthday?
What was your blood pressure at your last checkup?
Some of this information can be gleaned from past health appointments and some are just a measuring tape or scale away.
Fear of finding out where you are
I've spoken to several women who, once I tell them that I weigh myself daily, immediately look at me like I'm insane. "There is no way I would do that!".
That's cool. Just because I look at the scale daily, doesn't mean you have to.
I would love to see how much your fitness progress has come though. If you know numbers might cause you more stress, don't look at them. Stay positive and build motivation by using alternative options.
Use a piece of string to measure your waist
Grab a ribbon or string and mark your waist measurement with a piece of tape, with the date written on it. Check this about every month on your fitness journey.
Clothing sizes
This has to be the most exciting part on any health and fitness journey. The day your pants literally fall off! An amazing way to show yourself how much you've shrunk. Of course, now you have to go shopping.
Energy boost
If it is tough to get up in the morning, once you start working out you might notice a difference in your energy. Getting better sleep and waking up before your alarm are excellent ways to know that your energy has increased.
"What gets measured, gets managed."
– Peter Drucker
Where is your fitness progressing?
Anyone who had lost weight, or is gaining fitness knows tracking your progress is key to success.
What is your favorite way to track your success? Share your ideas in the comments!
Go get your fit on – Heather

Heather Montgomery is a fitness writer, triathlete, and serial entrepreneur who is devoted to sharing what she has learned about becoming a triathlete after age 40. She uses her Metabolic Training Certification to help other women struggling to get fit in mid-life. She lives and trains in Santa Rosa, California, the new home of the Ironman triathlon. You can find her biking the Sonoma County wine trails.
Note: Articles by Heather may contain affiliate links and will be compensated if you make a purchase after clicking on an affiliate link.