Last updated on March 20th, 2018 at 11:19 pm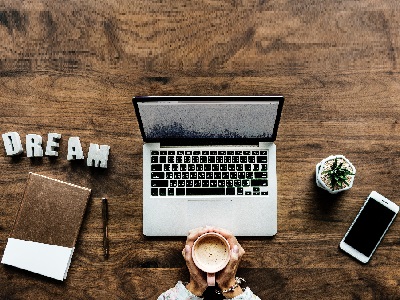 If you dream of being a top blogger and you are just starting out, I highly recommend that you sign up at Ezine. They have an Anatomy of the perfect article infographic that is a great piece of writing compelling content.
The article writing template is comprised of 6 sections:
1. Title
2. Category
3. Summary
4. Body
5. Keywords
6. Resource Box
Great articles target readers with quality, original, and relevant content that meets their needs and provides a great user experience.
I was going to create my own version for top bloggers, but this one is so good that I just decided to share their tips.  So, discover how to write great articles by studying insights found in The Anatomy of the Perfect Article graphic!
Simply click on the graphic below to view in a new window and then click the image to zoom in or out.

The Anatomy of the Perfect Article Transcription
1. Title
Write eye-popping, compelling titles:
A. Target humans, not search engines, but test your keyword in search to see if it even comes up.
B. Be descriptive, yet brief (under 60 characters)
C. Use good grammar, capitalization, and spelling.
D. Write with power words in an active voice.
E. Need a title? Get title suggestions here.
2. Category
• Make sure your story matches your dream and is consistent with your niche.
3. Summary
Write a gripping opening article summary to give readers a taste:
• Get straight to the point and identify the reader's benefit.
• Use present and active language.
• Be brief in 2-5 sentences (200 words max.).
• Use good grammar, capitalization, and spelling.
• Provide a compelling call to action.
• Body.
4. Organize your article body into three sections:
A. Introduction:
• Tell your readers what you will be writing about and why.
• Compel readers using direct, active language.
• Engage by providing a relevant compelling analogy or fact.
• Focus on your main idea and its benefits to the reader.
• Main text.
B. Format original, quality content according to the topic:
• Unordered lists when providing an overview of options.
• Ordered lists when providing a step-by-step process or ranking of importance (using bullets or numbers).
• Bolded headers to compartmentalize sections of text.
• A conclusion that supports your opening sentence.
C. Write a motivating conclusion:
• Recap your main point.
• Provide a thought-provoking piece of information.
• Create a bridge connecting readers to their next step.
• Check that you've used your main keyword phrase at least three times in your article.
• Enter up to 100 characters worth of keywords to help interested parties find your articles.
And lastly, make sure you have an author resource box where you have:
• Your name and (optional) business title.
• Your personal or business website address in a valid URL form. (i.g.: https://your-company-name.com).
• Your unique value proposition pitch.
• A call to action that directs readers to your website or blog.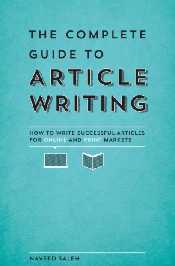 EzineArticles.com brings real-world experts and Ezine publishers together.
Their searchable database of hundreds of thousands of quality original articles, posted by Expert Authors & Writers, allows email newsletter publishers who are hungry for fresh content to find articles to include in their next newsletter.
Visit ezinearticles.com to learn more about how to write perfect articles for the Internet.

Enjoy this special 8WomenDream Guest Contributor story submitted by new and experienced big dreamers throughout the world, edited and published to capture a dream perspective from different points of view. Do you have a personal dream story to share with 8WomenDream readers? Click here to learn how to submit dream big articles for consideration.
Note: Articles by Guest Post Contributors may contain affiliate links and may be compensated if you make a purchase after clicking on an affiliate link.