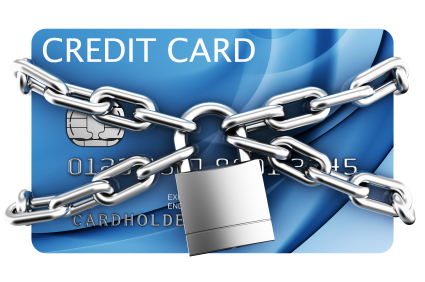 Is your holiday shopping done? Don't get mad at your product reviewer here when I say that yes, my shopping is done. Small budgets go fast with online shopping! I had a change in my holiday shopping this year with 90% of the purchases online.
This fact may scare those of you that don't trust online shopping. At all.
Are you afraid of scams?
With the Holidays upon us, gift giving and travel are in full swing.  But a season of good tidings gives scammers countless opportunities to take advantage of you.  It's the perfect time to play on your emotions, generosity and financial state and swindle you.  Would you be able to recognize a scam?  Do you live in a state known for fraud?  A scam victim and financial expert are ready to help you stay safe this holiday season.

According to the FTC, more than 700,000 consumer complaints in 2010 were fraud related.  Consumers reported paying over $1.7 billion for those complaints. Scam victim Isolina Nunez and finance host and credit expert Erica Sandberg have teamed with Western Union to help bring light to holiday scams.
I've had banks suggest I get a second debit card specifically for online shopping with a small limit.  Great idea, but if they get access to the card, it's still a potential for a scam.
There are those who deal with cash only when shopping locally. I am not one of these people. I love my debit card and use it for everything. Yes, including online shopping.
This video interview with Isolina Nunez and Erica Sandberg offers some great tips.
Isolina Nunez is a scam victim.  A retired teacher of 25 years, Isolina began working as a translator in her retirement.  Isolina was asked by a scammer to translate a paper and began doing so before receiving payment.  She ignored the red flags and soon cashed a fake cashier's check written for an amount higher than her agreed upon fee.  She was told to send the overpayment back to the scammer when the scam was soon caught and stopped, just in time.
Erica Sandberg is a nationally recognized credit and money management authority. She currently serves as the producer and host of the unique personal finance program, Adventures in Money.  Prior to launching her own financial writing and consulting business in 2008, Erica was affiliated with Consumer Credit Counseling Service of San Francisco for over ten years.
When you have been online and involved in the online community as long as I have, it's sometimes hard to believe some of these scams still catch people in their trap. We are all falable. Hey, I still accidently click on junk email occasionally.
The scammers know this of course, and just like my junk email folder, are always filling up on new ideas on how to part you and your money.
Keep an eye out for these telltale signs of a scam:
You get contacted by a friend or family that says they're in trouble. They ask for money and typically mention "Don't tell anyone"
Cheap prices on luxury items
Online purchases that require a direct money transfer or cash
You've won! Sounds great until the fees, taxes and shipping you need to pay to get it
You receive a check over the amount you are expecting, and they ask you to send the difference back in cash
Avoid the scammers!
Yes, some of the tips our grandmothers told us can be applied here. Be wary, look both ways, and think before speaking. These tips can help you avoid the scam to begin with:
Too good to be true probably is
Your friend who needs cash would probably call you, not send an email through Facebook
Never send cash to anyone you don't know, and use known vendors for all merchandise purchases that are not face-to-face
Even internet aution sellers have information online you can verify. Look for an email or web address to learn more about them
Don't be afraid to get help by contacting Consumer Affairs or your State Attorney Generals Office
Same old story…
I STILL get variations every week via email of the same scams that have been circulating for years. The audacity, time and energy that goes into these usually crack me up. I picture the scammer in their parents basement hacking away and sending thousands of emails.
Unfortunately some of these still work as a scam.
Online scams: If a big ticket item is being sold WELL below market, be wary
Lottery or prize winner scams: You won a prize… but you have to pay for it first
The "Nigeria" scam: Someone has a lot of money they just want to hand over to you
The grandson scam: Elderly people are contacted by phone and sometimes Facebook with a "Hello Grandma…" and the story of woe begins. "I've been in an accident…" or "I've been arrested." Of course the caller wants cash quick and wants to keep it a secret.
Advance Fee: You send the money over and we would be happy to send you that credit card, loan, investment, etc.
Relationship: The fraudster will create a fake relationship, often online. At some point you will be asked for money.
And something new…
You may not know some of these newer scams. They may be lesser known but they are not any less sneaky.
The lost pet: If you place an ad for a lost pet you might be contacted by a scammer who says they are a truck driver who found your pet. They can send your pet back if you pay for transportation. As a bonus, they may also ask for payment of veterinary services.
Facebook: You get contacted by a friend or relative that says they are traveling and they have lost their passport or wallet. Of course they ask for money, as soon as possible.
Non-profit or church: Victims are contacting non-profits saying they are with a member of the organization or a well-known person. They say that they have been either robbed or assaulted and need immediate assistance.
Mystery Shopper: There's a couple a ways this scam operates. Scammers get in touch with a victim and ask their evaluation of Western Union Money Transfer‎®‎ service, or some other well known retail business. The victim will get a check to use for a money transfer. Once the transfer happens the scammer picks it up and when the check bounces you are left responsible.
Are you shopping differently this year? Have you ever been a victim of a scam? Share your story in the comments and help someone else out.
Keep your holidays scam free – Heather

Heather Montgomery is a fitness writer, triathlete, and serial entrepreneur who is devoted to sharing what she has learned about becoming a triathlete after age 40. She uses her Metabolic Training Certification to help other women struggling to get fit in mid-life. She lives and trains in Santa Rosa, California, the new home of the Ironman triathlon. You can find her biking the Sonoma County wine trails.
Note: Articles by Heather may contain affiliate links and will be compensated if you make a purchase after clicking on an affiliate link.