Last updated on July 1st, 2022 at 03:36 pm
Since it is such a busy time for all of us, and since the holidays, as joyous as they are, can add to our stress, I thought I'd share this week some of the practices that helped me to recenter during the holidays.
8 Tips for Managing Holiday Stress —
1. Remember to BREATHE.
For me, this always step one. When I am stressed out, which is rare but still happens sometimes, I am less likely to breathe deeply. When anxious, we tend to breathe in more shallow breaths, or sometimes hold our breath. I forced myself to STOP what I was doing and to simply take some deep, grounding, relaxing breaths first.
2. Make a LIST.
Step two for me when confronted with the feeling of stress or overwhelm is usually to assess what exactly needs to be done. I am a list-maker and it helps me to have it down in front of me, on paper, so the details are not racing around in my head, causing free-floating anxiety.
3. PRIORITIZE.
Once I've created a list, it's time to order it in terms of urgency and priority. What absolutely has to happen now? What can wait? I reflect on what needs to be done and put it in order.
4. LET GO of nonessentials.
At times like these, while juggling events, clients, packing, and still moving forward with my big-picture dreams for the coming year – of publishing my book and building out my life-coaching business – I simply have to let go of some tasks that don't need to happen right away. I needed to do that again yesterday while blogging, dealing with clients, on conference calls, picking up prescriptions for my upcoming India trip, and packing. Some of the housecleaning will have to wait until New Year's! Some shopping was put on hold as well.
5. Be in ACTION.
When our list seems overwhelming, simply getting some tasks checked off the list can help us to relax again. Getting the urgent and important priorities taken care of can help us to relax again.
6. Call on others for SUPPORT.
Each of my fundraisers involved a team of people. I made sure to reach out to them to remind them of what still needed to be done, and to ask for support where I needed support. As I packed for Hawaii last night, my best friend cooked me dinner. There are always people willing to help!
7. Keep BREATHING.
Each time my anxiety would rise up again, I'd remind myself to stop and breathe, remind myself that this busy weekend would be over soon and that I would be relaxing with my family in Hawaii! Breathe. Breathe. Breathe.
8. And don't forget to TAKE CARE OF YOUR HEALTH!
Over the holidays, we are so often focused on others, on giving, and on creating beautiful experiences for those in our lives. Don't forget to take care of your own health! We can't be of service to others unless we are also getting adequate healthy food, water, rest, and doing what we need to do to take care of ourselves. It's easy when feeling overwhelmed to skip a meal, reach for holiday treats, or to skip exercising, or skimp on sleep. Prioritize your health as well! It is your most important asset.
Last Sunday night, I wrapped up a busy weekend of overseeing two community fundraisers that I had helped organize by celebrating over drinks with my former mother and father-in-law, who had helped with the Sunday event and who live across the street from me.
Harriet and David invited me up to their lovely historic apartment home when I stopped by to drop off a few more checks. The second fundraiser of the weekend was for my next-door neighbors, Joyce and John Chupka, whose house was destroyed almost two months ago in a devastating house fire (I wrote about that here on 8womendream).
Two-and-a-half years ago when my own house was nearly destroyed in a fire, Harriet and David were there to help stabilize my house until I could fly out from San Francisco to assess the damage. We have become good friends again since the divorce.
And we as a community had gathered to raise funds to help the Chupkas put the house back together, and to also give back to the local fire departments. The party was held at another neighbor's historic brownstone mansion on Troy's grand Washington Park.
I oversaw the committee, and also happened to have another event scheduled for Saturday night that I'd helped to organize. It was a concert called Songs of the Season which was designed to help keep the doors open at Oakwood Presbyterian, a local church and community center. We'd raised $1,200 in one night.
The Season of Giving
In the season of giving, my gifts have taken the form of time given to the community to help others. My parents and siblings and I agreed this year that we will not be exchanging material gifts since my parents' gift to all of us was to fly us to Hawaii to spend Christmas together with my two-year-old niece and brand new three-week-old nephew.
In fact, as you are reading these, I am already on the plane to Hawaii!
I'm grateful to be in a position where I can donate some of my time to causes that matter to me. And yet during this season, in which we are all looking to spend time with family and friends, honor those we love, and work on our goals for 2011, even as we juggle all of the usual activities of our daily lives, it was a little overwhelming in the end.
The Ways That We Give
For so many of us, the holiday season can be a time when we feel overloaded, even as we celebrate the love and joy of being together. Of course, for those who are apart from those they love, or who don't have close friends and family to share in the celebrations, the holidays can also be a lonely time.
All of this – the gift-buying, the parties, the baking, the mailing of Christmas or Hannukah cards, and any other traditions that we celebrate, can result in added stress, even as they increase our joy.
I was feeling it last Friday. I knew that I needed to ensure that two fundraisers ran smoothly over the course of two days. And I knew that two days after that I'd be leaving on a jet plane for Hawaii.
In the meantime, there would still be this blog to write, clients to attend to, and my business plan to work on for 2011. I would still need to pay bills, to ensure that my tenants were set during the two weeks I'd be gone, to return emails.
Last Friday, I stepped into what is now a rare space for me, although it used to be all too common. I was utterly overwhelmed, to the point where I didn't even know where to start. I simply didn't know how I would pull it all off!
Returning to Center
At times like these, taking extra good care of ourselves, grounding ourselves, prioritizing, and then letting go of whatever isn't essential at the moment can be especially important. In my case, I know how very fortunate I am to be living so many of my dreams, including flying to Hawaii for the first time, and I still felt like I was drowning in the details of what needed to be done.
I called upon the practices that help me day-to-day in living my dreams and found myself slowly becoming more peaceful again. I found myself able to focus again and simply check off the items on my list, one by one.
I feel lucky to be overwhelmed for good reasons – because I'm busy giving back because I'm busy living my dreams. There is so much that is so good in my life! And yet at times, it feels like more than I can handle.
As I work on my goals for the coming year on my long flights to Hawaii, I"ll be prioritizing my health and remembering to dream big, while also keeping my life manageable. We can only give so much before we get depleted and need to replenish.
Remember to give to yourself this holiday season! How are you taking care of yourself during busy times this week?
Lisa Powell Graham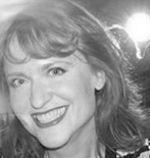 Lisa P. Graham is an inspirational writer, life coach, TED motivational speaker, and globe-trotter whose passion is to help others to find happiness and meaning in their daily lives. A political activist at heart, Lisa would like to empower more women to run for political office as a way to create positive change in the world. You can find her on her website or watch her TEDx speech on YouTube.
Note: Articles by Lisa may contain affiliate links and may be compensated if you make a purchase after clicking on an affiliate link.