Last updated on July 1st, 2022 at 03:33 pm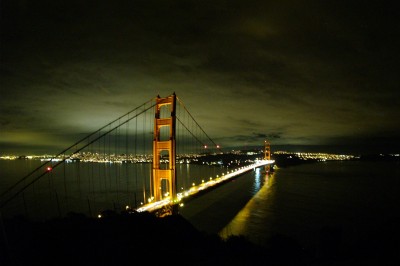 5 goals that I set for myself when I decided to try to achieve my photography dream:
Goal 1: Find local businesses who would agree to hang my images
If I was going to be a top photographer, I needed to find an audience. I was able to hang some of my photography prints throughout the year at my friend's salon and spa, and that was about it. It was expensive to do because I had to buy the frames and materials up front, but I was able to sell a few photos this way, and the staff had great feedback.
Goal 2: Participate in an art show with other local artists

This was a big part of my overall dream. In April I participated in the North Bay Art Fair, showcasing various photographers, jewelers, and painters. I made no sales that day, but a lot of "Oohs" and "Ahh's," great comments on my images, and just missed out on being the "Show Favorite" to the guy who made birdhouse hats. Well, maybe next time.
Goal 3: Keep organizing events for the Sonoma County Photography Group
The days of shooting alone are over. This has unexpectedly become one of my favorite things to do – To date, we've had over 30 events and have created beautiful photo albums to document our adventures.
Goal 4: Have a gallery showing my own photographs
Technically, it wasn't a gallery so much as it was hanging my images in the financial district in San Francisco. These photos were commissioned by a real art dealer/entrepreneur who arranges for local artists to showcase their work in her client's businesses. My images of the AMGEN Tour de California were shown for 2 months, and I got to take my Mom to the City with me to check it out.
Goal 5: Make at least $100 dollars from my photography business

I created the name of my company, Studio 1G, and got a business license. I was able to sell $450 worth of photos. I also collected $400 for a few sitting fees and travel costs.
Proudly, I can say I accomplished all 5 dream goals
How did I do it?
Looking back, I think the hardest part was just getting started.
These goals felt so overwhelming at first, and I know now that it's because they involved such an incredible level of exposure – never before in my adult life was I pushing myself to be seen so much.
I also struggled with my own abilities and the fear of judgment from other artists – all created in my own head, though – not from my own experiences or the actions of others.
As the year went on, I started checking things off my lists, moving them from Goal: Set to Goal: Accomplished — The feelings I had were very strange. With every milestone, I noticed 2 very important things
I had a hard time stopping for a moment to celebrate my progress. I'm not sure why. I wrote a post about the Importance of Genuine Acknowledgment over the summer, and since then, I've gotten a little better at it. But it's still tough.
I thought this whole dreaming process would be a lot harder to make happen, and that surprised me. At some point early on, I committed to doing something each day that related to my dreams – and that breakdown of tasks made the difference for me when I got stuck.
Moving On
My dreams now are a bit more extensive and actually include some due dates, so that I can keep focused on my priorities and not try to tackle everything at once. They are reflective of who I am becoming – not only a "top photographer," but a leader in my various communities and in my own life.
Plan and participate in 20 events for the Sonoma County Photography Group
Co-host a multi-day photo workshop in Northern California by December
Shoot a national college, semi-pro or professional sporting event by December
Create the draft of a coffee table book of photographs by July
Interview 2 top photographers in person by December
Take 1 trip alone for a few days to stay connected to the passion I have for photography by November
I'd also like to establish a goal that combines my passion for photography and my success with my consulting practice. I want to collaborate on a project with another small business owner to support my local community.
As I sit here now, I have absolutely no idea what that looks like but I'll define it and share as soon as I see it.
Remy Gervais


Enjoy this special 8WomenDream Guest Contributor story submitted by new and experienced big dreamers throughout the world, edited and published to capture a dream perspective from different points of view. Do you have a personal dream story to share with 8WomenDream readers? Click here to learn how to submit dream big articles for consideration.
Note: Articles by Guest Post Contributors may contain affiliate links and may be compensated if you make a purchase after clicking on an affiliate link.