Last updated on December 2nd, 2012 at 10:35 pm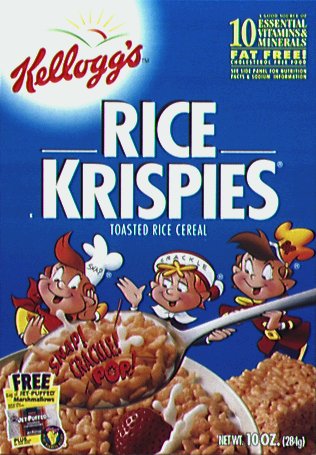 When I am stressed about my dreams, I like to bake.
And bake anything that might be thought of as not good for me. (see Rice Krispies Treats recipe below.)
My stress is monumental and I am tired of worrying about work, money and running a business. I figured a massive dose of Rice Krispies Treats might just be the toxic sugar coma I am looking for to lull me to sleep and forget my stress.
A last minute trip to the grocery store bought the last of the ingredients for my "The Rice Krispies Treat Experiment."
To make a super size edition of my usual sweet stress reduction is the brain child of my husband, whose favorite treat is also the famous Rice Krispies Treats themselves. So why stop me when I am turning to sweets to tone down my stress?
For him it's a win-win. He gets his favorite treat and his wife sleepily relaxes to the couch after having her fill of sugar.
In this video below my husband and I are layering my stress reduction batch made with Cocoa Rice Krispies along with the regular Rice Krispies just to see how they would taste together. I mean why not do it all the way if you are going to turn to sugar to tone down the stress hormones? The hilarity of trying to roll them together was just a bonus.
Here is our Rice Krispies Treats video –
Yes, this is really us in the video
6 tablespoons unsalted butter
2 packages (20 oz., about 80) regular marshmallows
6 cups regular Rice Krispies®
6 cups chocolate Rice Krispies®
1. In large saucepan melt butter over low heat. Add marshmallows and stir until completely melted. Remove from heat.
2. Add both KELLOGG'S RICE KRISPIES cereal by alternating cups so they blend well. Stir until well coated. OR – make two separate batches – one chocolate and one regular – flatten them separately, then stack one on top of the other.
3. Using buttered spatula or wax paper evenly press mixture – get the man in your life to help you roll it like a log. When in doubt – watch video. Cool. Cut into 2-inch circles. Best if served the same day.
What makes you laugh, or what do you turn to when the stress in your dream life is bringing you down? I shared one – now your turn.
Find your smile while dreaming today.
If you can't, I have some Rice Krispies treats instead . . .
Heather


Heather Montgomery is a fitness writer, triathlete, and serial entrepreneur who is devoted to sharing what she has learned about becoming a triathlete after age 40. She uses her Metabolic Training Certification to help other women struggling to get fit in mid-life. She lives and trains in Santa Rosa, California, the new home of the Ironman triathlon. You can find her biking the Sonoma County wine trails.
Note: Articles by Heather may contain affiliate links and will be compensated if you make a purchase after clicking on an affiliate link.