Last updated on December 24th, 2012 at 03:48 pm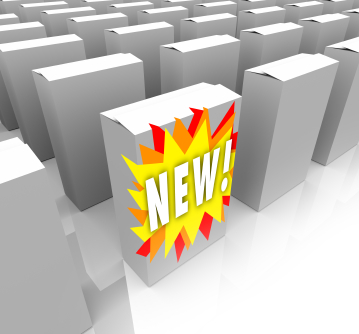 What makes a product good? Draws our eye, makes us stop and pick it up, curiosity peaked?
I have been approached by several local businesses to look at their new or upcoming product launches. Some ideas need that 3rd party devils advocate view point to give it a kick in the right direction. As the next step in my entrepreneurial path, I've discovered helping others along the way is key.
We all want others opinions when we make a major purchase. Just look at the feedback and input on sites like cnet or Gizmodo. Not only do the reviewers have strong opinions, but everyone ready to comment does too. Why do we feel the need to share?
When it comes to spending money on a product, we all want to know we made the right decision. Knowing someone has compared, tried out, tested, or just plain checked out something so we didn't have to research ourselves? It makes those decisions so much easier.
Here are some keys to look for in a product review:
Who's it for – this is typically the first thing someone will note. For example, a shiny new gizmo may catch my eye, but discovering it's geared for the weekend racing fanatic gives me a clue that it's not for me.
What's it like – Is it shiny? Heavy? Fast or slow? You want to know the details of the product you are looking at. This is key to a review to make sure it's a perfect fit for what you're looking for.
Where can I get it – The ultimate result of great review is to find where you can share the experience. With any luck, this is where you are headed next to check the product out in person.
Why I love/hate it – Ah, the fun of it really comes down to what the expertise of the reviewer is sharing. My personal background in design, online marketing, and lifestyle companies is an interesting mix that I'm dying to apply to some really fun brands and products. Love it or hate it, either way it will be fun sharing the details!
You will be seeing key points in future reviews here on 8 Women Dream from yours truly.
Do you have a product you would like us to take a look at?
I've got a few lined up and would love to have more! Send your request through the Contact Page and we will be talking soon.
– Heather

Heather Montgomery is a fitness writer, triathlete, and serial entrepreneur who is devoted to sharing what she has learned about becoming a triathlete after age 40. She uses her Metabolic Training Certification to help other women struggling to get fit in mid-life. She lives and trains in Santa Rosa, California, the new home of the Ironman triathlon. You can find her biking the Sonoma County wine trails.
Note: Articles by Heather may contain affiliate links and will be compensated if you make a purchase after clicking on an affiliate link.