Last updated on January 23rd, 2019 at 10:40 am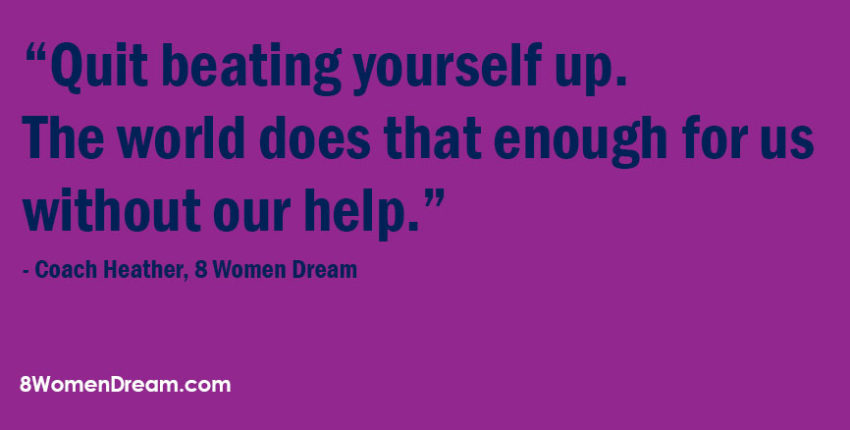 Dreams on hold look different for my fitness dream this time. "Fake it 'till you make it" is one of my favorite saying. There comes a point when you realize that even the faking it isn't happening.
The latest in my dream hurdles is time. I joke that I accidentally gave myself a part time job as a boot camp coach at a local Fit Body Boot Camp [link]. I have been coaching for a year and a half now and love the interaction. Talking to clients about the ups and downs of making fitness a part of our lives reminds me about keeping it a part of mine.
This is where I've been faking it for over a month.
It just so happens that we are short a few coaches and recently opened a second location. This is amazing and exciting news, and I am glad to be a part of watching this business grow.
The downside is I am completely fried.
My coaching schedule has been consistent for months. I would cover the 6 am boot camp group training sessions Monday through Friday, and an occasional Saturday.
For the last month I've added 3 evenings a week and at least 2 Saturdays. The 14 hour days are wearing my resolve down.
Dreams on hold for a while are not gone forever.
No dream path is perfect. My darling husband and I joke that if we took a month off we would spend it launching ideas. Getting projects done, and generally being so productive we would annoy the crap out of each other.
What we really want to do is swing in a hammock on a tropical beach, an umbrella drink in hand.
So instead we work to avoid putting our dreams on hold by working on our dreams in a much smaller slices of time.
The hardest impact with my schedule change that I struggle with is energy. Despite my bubbly demeanor every time I run a boot camp session, I had a full work day that drained me, just like you.
Unprepared? Do it anyway.
This weekend I participated in a charity bike ride for the second year as a rider. For several years now, I've helped out as backup for my husband who coordinates photographers for the event. As my fitness goals kicked into overdrive a few years back, I challenged myself to join the cyclists.
The shortest route the event has is 50k, about 35 miles.
This has become a popular cycling event in Sonoma County. Tour de Fuzz is a charity for the Chaplaincy Service that supports all the law enforcement agencies in the County. This is a great way to give back, and have the support of everyone from the Sheriff's Department to California Highway Patrol.
It's pretty fun waving at all the cops on the route, knowing they are out there to make sure your fun fitness event goes well.
Because the event draws a loyal crowd, it also sells out fast. I signed up for it back in May knowing I would have plenty of time to train up for that distance after my triathlon in June.
Then came a major schedule change. My part-time job ate my training schedule.
Having no preparation can freak you out. To the point of giving up.
My fake it till you make it mantra was faltering under exhaustion, and feeling out of shape. Sure I could show boot campers how to maintain proper form and demonstrate a workout.
I wasn't getting my own workout boost.
The adrenaline rush, sweat and satisfaction that comes from knocking out a great workout. The kind you know made a difference in your body. Plus the amazing stress relief that your workout can provide.
So I totally faked it.
The ride wasn't impossible, but I made it harder on myself.
This was a perfect ride to jump start my getting back into training. It's not a race, you go at your own pace. There's no issues with taking shortcuts to get to the finish line on the non-competitive shorter distances.
I did have a moment about 17 miles in when I pulled over, looked at my distance and how long it took to get this far and almost called it quits.
I've never had a DNF, which is a race term for Did Not Finish. Granted, this was not a racing event. I committed to putting spandex on, pulling my bike off the trainer where it's lived for the last 3 months and getting out on the road.
I was only a few miles away from the turn-around point where there was a rest stop and lots of great snacks. This was a chance to do what I rarely do in a race situation: Take a break.
I sucked it up and kept on going. The rest stop was a good choice. I filled my water bottle with an electrolyte drink, grabbed half a banana and a piece of chocolate chip cookie. I munched on everything while I walked around to loosen up.
It was good to take advantage of the time to stretch out the kinks. Not exactly a second wind, but enough to strengthen my resolve to get my very sore butt back on the bike and finish this out.
I survived the ride, and have the sore muscles and tweaked shoulder to prove it.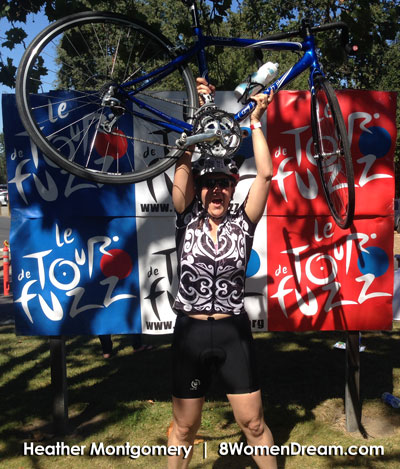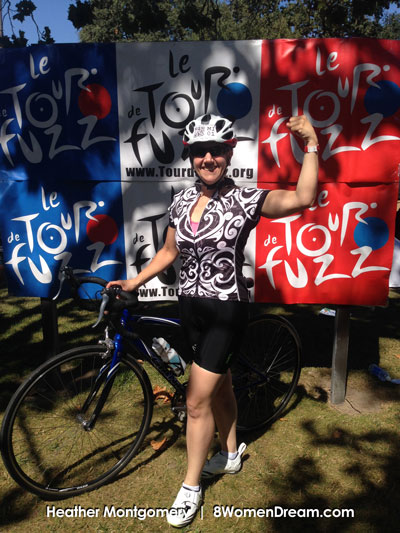 It's easy to blame anything for derailing our dream plans. I had every opportunity to say "No" to more boot camp sessions. But I truly get jazzed up helping these men and women realize how strong they are.
Here are a few questions to ask yourself before impacting the time you work on your dream.
Is this helping me learn something I can use for my dream?
Does this make me feel excited?
Am I willing to postpone, or slow down, my dream results?
What advice would you give your best friend in the same situation?
What ate your dream plan recently?
We have the power to make our own dream choices, most of the time. What was the most recent impact on your own dream path?
Share in the comments because we dreamers have got to stick together!
Go get your fit on – Heather
[fbcomments]