Last updated on January 23rd, 2019 at 10:40 am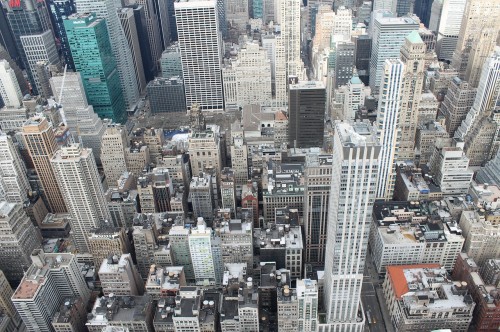 Especially for women, there is so much pressure out there in the world and media to be "perfect." One of the joys of growing older, as a woman, is that you learn over time that the real path of happiness is just to be our perfectly imperfect selves, doing our best and letting go of needing our lives to match some imaginary ideal.
I am reminded of this as I move forward with my goals and dreams, tackling some big new challenges, and also practicing patience in the process of achieving them! I have always put pressure on myself to excel, and it's hard sometimes to be patient when I want something so much.
If I am honest, patience has always been my least favorite virtue. If it weren't for my daily meditation practice, I think I'd probably be anxious for instantaneous results all the time in my life.
But sitting on the meditation mat daily slows me down and teaches me patience. One breath at a time, I'm reminded that the world will keep on spinning no matter what.
And that I just need to keep taking steps towards my dreams, and trust that everything will align in divine timing.
Breathing and just moving forward as I work on my new big challenge that is fun, exciting, an adventure and sometimes overwhelming, all at once! I am finding happiness in the process and the journey.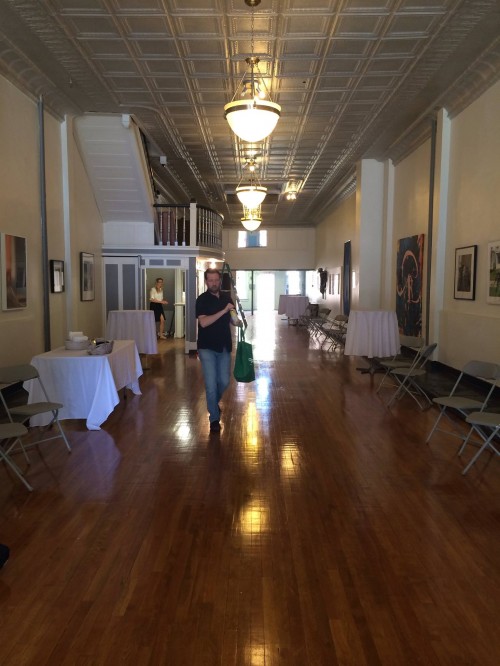 The Next Great Challenges! 
This year has been a year of miracles, bringing me opportunities that I never foresaw and simply leapt on when the moment was right.
I have lived in beautiful, historic, walkable little Troy, New York, an upstate city of 50,000 people just outside Albany, on and off since 1997. I have always wanted to invest more in Troy, because I knew this little city would "pop" someday – so much promise, so much gorgeous historic architectural stock, and all still comparatively affordable.
I have been a home-owner in Troy since 1999 and a residential landlord, but I never knew I'd become a commercial property owner someday. But the moment was ripe, and I found a building I love on sale for a well-below-market price, and I worked my butt off to line up a team of investors, and made it happen!
I am the proud owner of the former Up-to-Date building, which is one of downtown Troy's true glorious architectural gems. Our first floor features 2,600 square feet of beautiful retail space, with tin ceilings that are close to 20′ high and gleaming hardwood floors.
There is a curving balcony, and half moon glass window at the front of the space. It's glorious.
Now the challenge we are walking through is finding just the right tenant(s) for this space and for the other floors. Because our space is bigger than many others downtown, and so special, we have to find the tenant who can pay the rent and honor the historic beauty of this space.
Getting the Word Out!
We've been circulating the word, made beautiful rental fliers, have a big sign in the window, have been talking to all the key downtown players: the economic development director for the city, the Chamber of Commerce, the head of the Business Improvement District, and getting the story out there in the media.
I've been touring prospective tenants through the space and I have some great possibilities lined up – which I will reveal fully here at a later date! And, we're talking to architects about how to manage the key challenge of the building, which is adding a second means of egress to the second and third floor.
The building is three stories, and traditionally housed a business on the first and second stories and the owner would live in the residence above the building. So far, none of the other building owners have tackled this issue, so we get to take it on!
I am learning about code, commercial real estate, how to structure a commercial lease. It's a whole new ball game compared to residential real estate, which is really very straightforward if you're used to being a landlord.
I'm fortunate to have great residential tenants, and look forward to welcoming exciting business tenants into this incredible property.
There is also the possibility of creating some of my own businesses in the space(s) which could be a future venture. It's a matter of finding the right fit, deciding what to tackle, and of course making my team of investors happy by bringing in a great return on the property.
I feel so fortunate to have this opportunity. It's like owning my own castle, with a team, and deciding just exactly what to do with this magnificent space! I'm still amazed that it's our building, and so thankful for the chance to work on such a great project.
Everyone is excited about it, and I have a best team, including my contractor Vic Christopher, who is the owner of Lucas Confectionery Wine Bar, just a block away, and who with his wife Heather has also created a boutique shop, The Grocery, and is now about to open a new restaurant, The Tavern, sometime this fall.
Vic is a visionary and incredibly hard-working, trustworthy and fun to work with – just the person you want on your team. I know that with the right team and with all the steps we are taking, we'll create something fabulous in the space!
We are able in the meantime to open it up for events from time to time, like our grand opening Troy Night Out arts night celebration on June 27th and another Troy Night Out event featuring sculpture, dance, poetry and more coming up on September 26th.
The space is so beautiful, and it's fun to fill it with people, lively conversation, performances and art – amazing energy! And, I believe this will be part of the way we get it up and running with the right tenants over time.
Here's to making it all happen! Life is more exciting when we take on big new challenges, and I am thankful to be part of a renaissance in downtown Troy that is unfolding right now.
I will keep everyone here at 8womendream posted as we make it all happen! Here's to the adventures!
Lisa Powell Graham
Get Happy!
[fbcomments]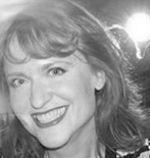 Lisa P. Graham is an inspirational writer, life coach, TED motivational speaker, and globe-trotter whose passion is to help others to find happiness and meaning in their daily lives. A political activist at heart, Lisa would like to empower more women to run for political office as a way to create positive change in the world. You can find her on her website or watch her TEDx speech on YouTube.
Note: Articles by Lisa may contain affiliate links and may be compensated if you make a purchase after clicking on an affiliate link.