Notice
: Undefined variable: custom_content in
/home/dh_cifdj8wd/8womendream.com/wp-content/themes/restored316-market/functions.php
on line
403
Last updated on April 2nd, 2012 at 12:23 pm
Goal Status: Social Media presentation equals a step toward one more stream of income for my dream of managing multiple streams of income.
If at some point during this post, you see gibberish being typed, assume I fell asleep on the keyboard. I've officially found exhaustion.
This morning I presented Driving Business Profit With Social Media in no small part by the effort from my right (and left) hand, fellow dreamer Cath. This presentation is the first of four that will focus on small business growth using Social Media.
This wasn't the first training/seminar we have presented, but it is the first with a future.
We approached this project with this paraphrased advice from a guru (I'm guessing Bob Proctor at this late hour):Â  Take what you are doing, and find a way to do it times 10.
If this social media seminar was slotted as a topic for an e-book alone, it would still be in the outline phase. If we had scheduled a webinar, the workbook not be as complete as it is. Instead we were able to test the topic in detail to a live audience in a 2 hour presentation, and receive feedback that will help us clarify the content.
Reading any of these dreamers posts will give you a clue just how much energy stepping out of the box and pursuing your dream takes on a daily basis. This latest addition to my multiple-streams-of-income added 5 Saturdays and several nights to our workload. But this was different. It was built with this solution in mind – REPACKAGE and REPEAT.
What are you doing that you can repackage into a repeatable format? Or maybe a better question is, what are you repeating on a daily basis that you can put into a package?
The crap we have to repeat to our teenagers doesn't count as an option here. . .
That's just being a mom.
If you are thinking of doing your own type of workshop about something you love, then JISC TechDis has a How to write your own workshop article with the pdf Designing Effective Training Materials that can help you get started.
Here's to cash flow – Heather

(Heather's dream is to have multiple streams of income, starting with launching an e-commerce website that showcases her one-of-a-kind designer jewelry, which are crafted by her.  Her newly launched sites are couture jewelry available through For Your Adornment, and  Twitter background designs on Twitter And Beyond Dot Com. She also teaches Social Media tactics for business, besides being CEO of her own web design company.  Heather's post day is Thursday)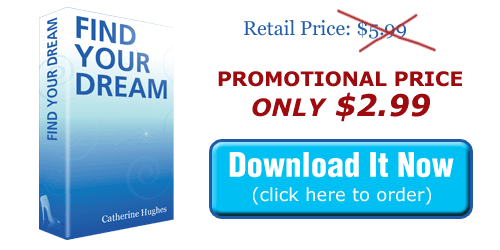 Heather Montgomery is a fitness writer, triathlete, and serial entrepreneur who is devoted to sharing what she has learned about becoming a triathlete after age 40. She uses her Metabolic Training Certification to help other women struggling to get fit in mid-life. She lives and trains in Santa Rosa, California, the new home of the Ironman triathlon. You can find her biking the Sonoma County wine trails.
Note: Articles by Heather may contain affiliate links and 8WD will be compensated if you make a purchase after clicking on an affiliate link.