Last updated on April 2nd, 2012 at 01:15 pm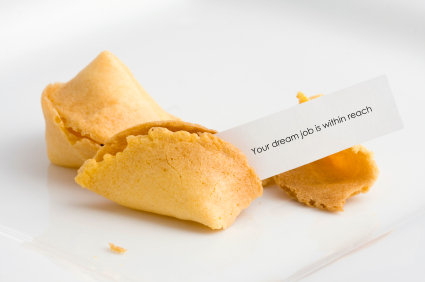 While the entrepreneurial path includes searching for that dream job this week, I got a boost from my mailbox. There's nothing like he cover of my brand new WIRED magazine being perfectly timed wake up call. The cover "The Smartest Jobs In America" popped out as soon as I grabbed it.
They must be reading my mind.
The "Smart Jobs" report, a 6 month collaboration between WIRED and NPR's Planet Money, offered a few stats that jumped out of me.
American unemployment in 2006: 7 million
American unemployment today: 13.5 million
The slow rebuild of the economy it notes an interesting new category of middle-class jobs. What makes this change so different from the tech boom is the geography has shifted.
These new middle-class jobs are what you might call smart jobs. They're innovative and high tech, but most of them are located far from Silicon Valley or New York.
I am still lucky that the San Francisco Bay Area is still a hot spot. The high tech job growth for dream jobs is popping up all over the Midwest and East Coast.
What makes these jobs so different?
Smart jobs tend to scramble the line between blue-collar and white-collar. Their titles tend toward white-collar… but the underlying industries often tend toward the blue, toward the making of physical stuff.
Good news for my skill set. The stats on the percentage of job growth over the last four years. Internet and Online Publishing are over 29% growth. The largest job growth sector? That would be "Renewables and The Environment" at 56.8%. Makes we want to go green in looking for my dream job.
For those of us who are updating our resumes this is a welcome bit of news. The titles may be new, but that tech dream job is out there.
Do you have your dream job, or did you have it in the past? What made is YOUR dream job? Share in the comments…
– Heather
Heather's dream is to have multiple streams of income, starting with launching an e-commerce website that showcases her couture jewelry, which are crafted by her. You can find Heather online at For Your Adornment and Twitter And Beyond Dot Com. She also teaches Social Media tactics for business, besides being CEO of her own web design company. Heather's post day is Friday.

Heather Montgomery is a fitness writer, triathlete, and serial entrepreneur who is devoted to sharing what she has learned about becoming a triathlete after age 40. She uses her Metabolic Training Certification to help other women struggling to get fit in mid-life. She lives and trains in Santa Rosa, California, the new home of the Ironman triathlon. You can find her biking the Sonoma County wine trails.
Note: Articles by Heather may contain affiliate links and will be compensated if you make a purchase after clicking on an affiliate link.