Last updated on June 25th, 2012 at 12:30 pm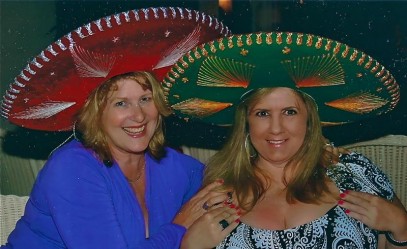 I'm just now crawling out of my suitcase,  burning a few tiles upon re-entry from my dream vacation to Mexico.
It was an outrageously fun girl's vacation at our time share in Mazatlan. The four of us laughed, reveled and celebrated being together once again. I'm sure, left to our own devices, we would have a great run on the Comedy Tour circuit.
(Anybody out there interested in backing a covey of out-of-the box thinking women to perform? Just saying . . .)
So many of our escapades we have encountered will make great scenes in future screenplays.
It could be when Pancho, the hulk of a man strapped with his bandoleer of shot glasses pouring tequila down our throats and shaking our sombrero laden heads 'til we get dizzy; or the taxi ride in the teensy car hopped up with screaming loud sexually thumping, and grinding music with Jorge the swiveled hipped cabbie, who has a penchant for smacking your behind while boasting to his friends that we are part of his harem.
My girls mean the world to me.
They are the lifeline that gives me the strength and confidence to create and fully realize my dreams.  These same female compadres (albeit Denise-who resides in Utah-but someday WILL return to California and when she does, we will be unstoppable) have written the screenplay "Divine Intervention" with me.
I love, love, love movies. All genres – big and small, black and white, color – silent – subtitled.
Sadly, what's missing are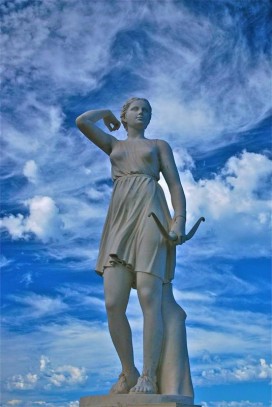 female-based movies.
Where the hell are they?
Kathyrn Bigelow is the first female director to receive an Oscar in the eighty-two year history of the Academy Awards.  I mean, come on! Women (especially in the 40+ age group) are movie goers. We want to see smart, mature women in strong roles.
There are so many stories still to be told about women by women.
I don't really get how the Hollywood machine has missed out on this demographic to make their mega dollars. We're hoping to change their minds . . .
Before my head explodes.
Right ladies?
The next time you're in the theater, walk by all those posters in their shiny cases and count how many movies are directed towards women.
What did you come with?
Pathetic I say.
And we're about to change that.  It is my big dream to see more movies made by and for women.
Are you with me?  Then let's get our dream on ladies –
Toni

Enjoy this special 8WomenDream Guest Contributor story submitted by new and experienced big dreamers throughout the world, edited and published to capture a dream perspective from different points of view. Do you have a personal dream story to share with 8WomenDream readers? Click here to learn how to submit dream big articles for consideration.
Note: Articles by Guest Post Contributors may contain affiliate links and may be compensated if you make a purchase after clicking on an affiliate link.