Last updated on May 17th, 2012 at 07:51 am
For the past few weeks, I have been writing about my wine travel dream becoming a reality in Sonoma County, California. By asking you, the lovely audience, survey questions every week to help me narrow down where I should travel, I have figured out this much so far:
I will be traveling to the North Coast AVA of California in Sonoma County–with a possible extension to Anderson Valley AVA.
In last week's survey question, which asked, Which town/city should I visit in Sonoma County?, one place came out on top.
And the winner is … Healdsburg, California. (Petaluma came in second. I have never been there before, and it's on the way to Healdsburg, so I might have to make Petaluma my second extension of my wine travel trip.)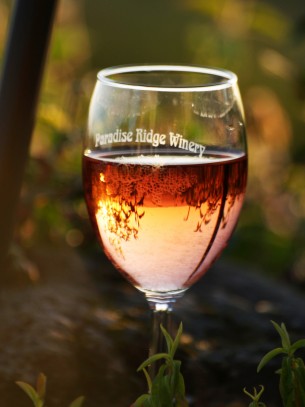 One of the best part about asking my survey questions is being able to get great and immediate advice back from some of the other dreamers here at 8WD. (Also helps that many of them have lived in California wine country, which is a bonus to me!) It's been a shining example of how dreams can be accelerated when you allow other people in to help you on your path.
All of this interaction is exactly what I hoped for by putting my dream out there.
Anyone can comment, advise and vote, and I thank you and encourage you to keep doing so. It not only makes my dream closer to a reality, but it ensures that I am getting plenty of experienced advice so that I pursue the best dream path possible.
Sonoma County California Wine Travel Advice from 8 Women Dream
Instead of visiting Healdsburg, 8 Women Dream's Remy suggested I check and Santa Rosa, CA, and here's why:
Santa Rosa – one, because its my home town, but the wineries on Westside and Eastside road, heading to Windsor thru the Russian River Valley are the most beautiful. I would also suggest Paradise Ridge Winery in Santa Rosa, as we take our photo group there a few times a year to shoot the sunset. I'll drive!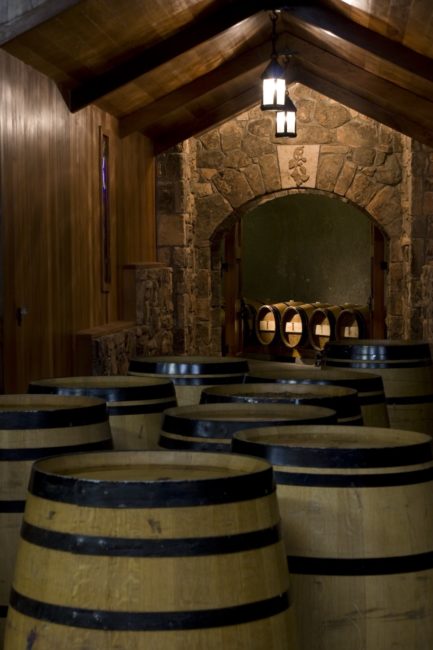 8 Women Dream's Catherine made a solid suggestion for a winery I should go to, actually, she kindly suggested that all the 8WD dreamers in the vicinity should check it out together.
I voted and I think we should make an appointment with A.Rafanelli who does private tours of their family winery and have some of the best Merlot I've ever had, see: arafanelliwinery.com. The tour is wonderful and the wine is amazing and can only be purchased at the winery.
That takes this wine travel dream to a whole new level. Instead of little ol' me trucking up to Healdsburg by myself, there's a great possibility I will get the chance to meet some of these women I have been blogging alongside for the past year.
In fact, there's a chance we could open up this to all of our readers.
Perhaps a dreamer meet-up in Healdsburg?
You never know. Stay posted for more details!
Survey Question of the Week
Now that I know I will be going to Healdsburg, and spending most of my time there: Which wineries should I visit in Healdsburg, CA?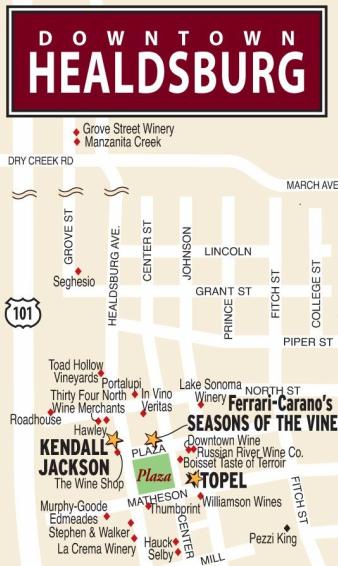 Instead of choosing one winner, I will visit every option that gets a vote. You can vote more than once and comment about other wineries or Healdsburg recommendations you have. I chose these wineries as they are the top ones that come up in a Google search.
[polldaddy poll=6053735]
Thank you for voting! See you next Monday when I reveal the results and start putting the list together for my May wine travel trip.
Katie

Enjoy this special 8WomenDream Guest Contributor story submitted by new and experienced big dreamers throughout the world, edited and published to capture a dream perspective from different points-of-view. Do you have a personal dream story to share with 8WomenDream readers? Click here to learn how to submit dream big articles for consideration.
Note: Articles by Guest Post Contributors may contain affiliate links and 8WD will be compensated if you make a purchase after clicking on an affiliate link.