Last updated on October 1st, 2012 at 12:01 am
In the film,  "Gone With the Wind" Melanie Hamilton says to Rhett Butler, "The best days are when babies come."
I saw and fell in love with this movie when I was a young girl, and I completely agreed with Miss Mellie. As a little girl, many of my days and nights were spent dreaming of being a mother, creating a family and the great love that we would share as a strong group, and ultimately with the entire world.
To some of my girlfriends and others, this is not a very lofty goal. But it was not dreamed for some or others.
This was my great aspiration for myself.
The phone conversation with my friend Richard that April is forever burned in my soul, "I just cannot lose this weight I have put on!" I ranted. "I've been on Atkins (induction phase) diet for three months and I can't drop this 10 pounds to save my life!"
"You look great," my darling friend said, "I don't know what you're complaining about. You look like Marilyn Monroe for chrissake, women pay big money for a figure like yours, honey."
"That doesn't help, and I hate it when you say things like that," I sobbed and hung up on him.
On the long ride home from working at the winery to our rented beach house, I told my husband that I was very emotional and my body ached in places that normally didn't hurt, perhaps I was getting the flu along with my "time-of-the-month".
He reached over to hold my hand and again, I started to cry.
When my husband kissed me goodbye to go off to work the next day, I stayed in bed feeling physically awful and also quite off kilter. The truth is that I felt totally crazy, like I was going to laugh hysterically and weep madly at the same time, and there was no telling when the end would come.
Around noon I decided to stop the nonsense, get myself to the drugstore for some relief in pill form and take a long walk on the beach.
Waiting in line to speak to the pharmacist, the pregnancy tests caught my attention and for the first time in 30 years, I thought there could be a chance. Oh…my…god…really?
Me? I? Could I be?
The 3 minute drive back to the house seemed all at once eternal, and like a blackout.
Once inside, waiting for that stick I just peed on to do something, anything, was surreal. I left it, (okay both) of the + or – sign tests alone in the bathroom to develop. When I returned, the pink (-) sign was also showing a hint of(+).
WHAT?
With hyper speed and accuracy I dialed from the number on the packaging:
1-800-AM-I-HAVING-A-BABY-OR-NOT?
Apparently, (according to the male customer service representative on the other end) I had diluted my sample with all of the coffee and water I'd consumed earlier in the day and you are supposed to take these tests first thing in the morning.  Now I was angry with HIM too.
I just couldn't wait to know if this was real, if this day was real, so off to the hospital I went.
I should have taken a cab, because I do not remember getting into my truck, fastening my belt, inserting the key, driving the however many miles to the hospital, or parking.
Fortunately, this was a place for me to get assistance.
With just four minutes remaining to the time when the technician was to leave for the day, I peed in the cup and stood in the waiting room for what would turn out to be the very final moments that I was (possibly) not a mama.
The spectacular, fabulous, incredible, intelligent, saint-like nurse who told me that I was, indeed pregnant, also turned out to be quite physically strong. When she picked me up from the floor, where I had consciously collapsed, she carried me over to a wheel chair, offered me a cup of water and said smiling, "I guess this means this is good news."
Through my tears of joy, I laughed and told my new best friend, "It's the greatest gift I have ever received. It's my very first dream come true."
I do remember the drive home, and how my cheeks were sore from smiling so big and so long.
"I'm having a baby."  I whispered out loud a dozen or so times, on this careful baby-on-board ,return trip from the best words my ears have ever received.
Now my mind was reeling about the many scenarios I had mentally created over the years of how to tell my husband-love the amazing news.
I phoned him and said that I had made something special for dinner and asked him to come home early. I didn't cook anything, but staged a few pots and pans on the stove. I set the table beautifully, freshened my lip gloss and waited for him to come home.
Keeping it together was really a challenge, but greeting my husband with a hug and a kiss, I suggested we take a walk before dinner.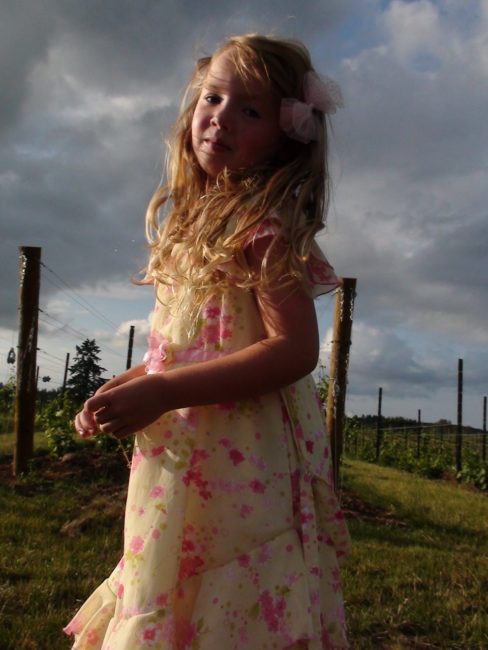 Once down on the beach, I took him over to what had become our favorite beach boulder, sat him down and began. "You remember that I said I had made something special for dinner tonight?"
He nodded in agreeable understanding, and I continued, "Well I didn't make it by myself. The special thing is not a meal and actually, we made her together. I'm going to have a baby."
It was a perfect moment, a magical west coast sunset, just the three of us.
A blissful, beautiful night's sleep consumed with thoughts of love and dreams coming true and gifts received and given, closed this most precious day.
I have always known I would have a girl for my first child. I have known her name since I was a child myself, and I called her by this name while reading to her, singing to her, talking to her and rubbing my beautiful baby bump during the 9 months and 2 weeks we spent getting to know each other.
My exquisite gift of this first child born to me, will turn eleven years old tomorrow.
I am overwhelmed with emotions about how incredibly beautiful our life together continues to be, and while I wrap her birthday gifts, I send out prayers of endless gratitude for the greatest of all gifts this mama has ever received.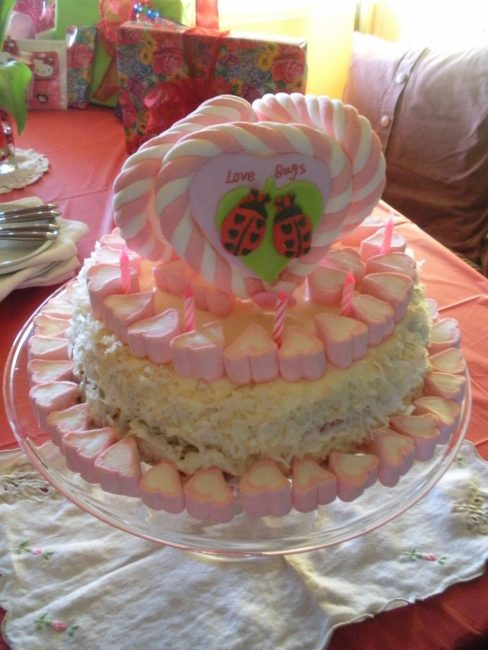 Happy Birthday to us both.
Love,
Shellie

Enjoy this special 8WomenDream Guest Contributor story submitted by new and experienced big dreamers throughout the world, edited and published to capture a dream perspective from different points-of-view. Do you have a personal dream story to share with 8WomenDream readers? Click here to learn how to submit dream big articles for consideration.
Note: Articles by Guest Post Contributors may contain affiliate links and 8WD will be compensated if you make a purchase after clicking on an affiliate link.