Last updated on April 25th, 2012 at 09:50 pm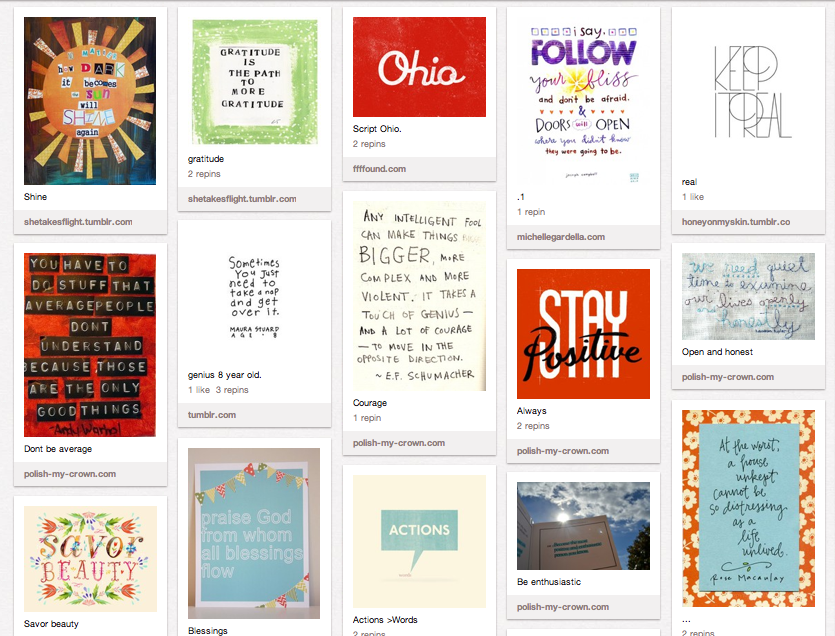 Happy Positive Thursday lovely dreamers!
Hope you're having a great week. As you know, I'm someone always on the lookout for dream inspiration. When I find an article I love, I saved it in my Google Tasks to read later on. When I find an image I love, I save to my computer for potential use for a blog post later.
Enter in Pinterest, my new inspiration hub. Whenever I find an image online I love, I "pin" and save to the site.

How to set up a Pinterest account (it's free)Â  —
1. Get an invite.
Go to www.pinterest.com and request an invite. If you don't get an invite right away let me or anyone on 8 Women Dream know and we can send you an invite too. Just let us know in the comments.
2. Create your Account
After you receive your Pinterest invite, you can begin to build a profile.
3. Adding "Pins" to build your boards
This is where you begin to share anything you like from the Internet, or from your personal images. You can even build your own "dream boards" around your dream and share your dreams with the world.
4. Follow other Pinterest users
Follow others, just as you would on Twitter. You can "like" pins and boards, comment on what people share and even re-pin their pins to share what inspires you.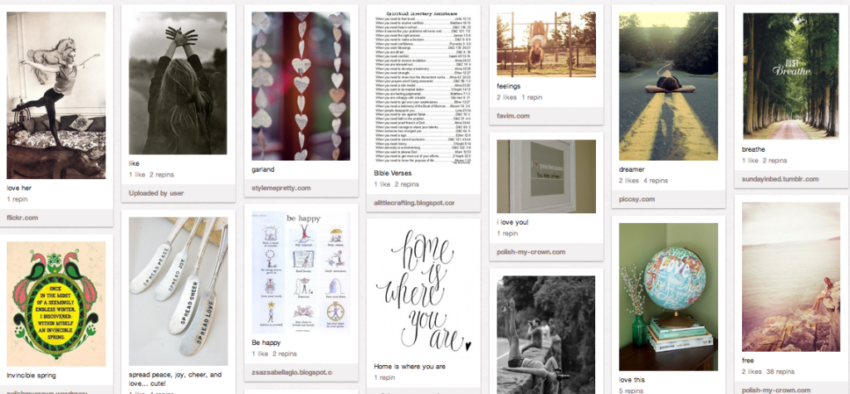 Essentially, Pinterest is an online cork board or "inspiration board" where you can save images (known as "pins") and organize by category on to different boards. These are just a few of my boards. In this post, I've shared images of my Words of Wisdom, Life, Empowerment, Glitter and Crowns boards – you can view all of them here!
If you're on Pinterest, send me your name! I'd love to follow your boards as well.

Follow fellow (former and current) dreamer's pins —
Rayne's Pinterest pins here.
Catherine's Pinterest pins here.
Heather's Pinterest pins here.
Jayne's Pinterest pins here.
Remy's Pinterest pins here.
We've got to get Shelly and Lisa working on their Pinerest accounts!
Do you have a favorite website you go to for dream inspiration? When you read or find something empowering, how do you save it? I'd love to know!
xx,
Andi

Enjoy this special 8WomenDream Guest Contributor story submitted by new and experienced big dreamers throughout the world, edited and published to capture a dream perspective from different points of view. Do you have a personal dream story to share with 8WomenDream readers? Click here to learn how to submit dream big articles for consideration.
Note: Articles by Guest Post Contributors may contain affiliate links and may be compensated if you make a purchase after clicking on an affiliate link.