Last updated on April 2nd, 2012 at 03:12 pm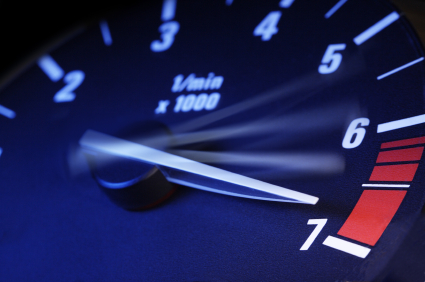 Are you ever in the middle of taking action on your dream, only to stop and think I knew about this 3 years ago and I did nothing with it.
I had one of those moments recently and wanted to help you learn from my mistakes, so you can jump start your success.
When my moment hit, all these quotes came to mind.

Hindsight is always twenty-twenty.
~ Billy Wilder

Hindsight is wonderful. It's always very easy to second guess after the fact.
~ Helen Reddy
Ahhh, now we know
My "hindsight is 20/20" moment really sank in while reviewing my product launch dream actions these past few weeks. I remember where I was and what I was doing. Obviously it stuck with me.
We've all had this moment:
The invention you thought of 2 years ago just showed up on the shelves at Target.
That business idea you had bouncing around your head that someone else launched last month.
That great social networking concept that you considered brilliant — they just interviewed the founder in Wired magazine. It was not you.
You know what I'm talking about.
I am sharing my list to keep you from repeating some of my product launch dream mistakes in the hope that is will help you jump start your launch success.
Things I wish I did 3 years ago:
Google trend and keyword research before buying domains
You have a great name for your widget, right? All products have a niche market.
While you are grabbing the product name for a domain purchase, for example "TheNameOfMyCoolWidget.com", have you looked up related market based domains? You may have a better opportunity to get hits on the actual search terms people are looking for.
Made more video blogs
I can tell you my excuse for this one. Every woman out there has permission to laugh at me.
I didn't want to put on makeup.
This is a side effect of working at home. Not to say that I'm lying around in sweats,  I am dressed so I can answer my front door without panic. When you are out of the routine of putting makeup on in the morning, even though mine only takes a whopping 5 minutes, it can be a pain. Needless to say, I'm past that issue now.
Took more photos of my jewelry in progress
Note to artists out there. You are not taking enough photos. Yes, there is a break in the creative process to stop and snap a photo. Ideally a decent photo.
I am in the process of planning out articles on my For Your Adornment blog and found that although I have notes and occasionally sketches of the pieces I've made, I don't really have images capturing the process.
What did it look like when I had just gathered all the materials? How did it look when I was laying out the pattern? How about that "mistake" that turned into a unique feature of the piece?
Camera always on jewelry work area? Check.
Tested a product idea before spending money to implement it
I don't want to say how much I've spent of the years for creating something that brought little or no profit. These were not get rich quick schemes or even seminars I wish I could get a refund on. Although there have been a few of those too!
This concept of test, then build was beautifully outlined in book by Timothy Ferriss 4-Hour Workweek. I read the first version, and am diving into the revised and updated book now. I'll be sharing my action steps with you on that, but my point here is that I took action before understanding my market. Painful, time-consuming and sometimes, costly.
Paid attention to and took advantage of affiliate programs
I talk about the products I use constantly. I joke that I need to get a job traveling as an ambassador to talk up a brand I love (Hello Fitbit
!). Do you regularly talk to your friends about products you love? Blog about services that were great? Add comments in Facebook about things that have improved your life?
If you have an online platform, and are not taking advantage of some affiliate program, you may be missing out on the opportunity to connect your audience to the products that can help them out.
Comment on bloggers who specialize in my niche
Granted, my "niche" has changed over the years. Regardless, the point of interacting online for the purpose of building those all important online relationships is vital.
Not only does this connect you with your community of bloggers, but can offer a way to learn about things happening in your niche you may not have heard of yet. Opportunities to get more involved, upcoming events, new products, etc. Find new ways to connect and keep in touch with your niche.
Used the 8WD platform to its full advantage
I am just now (OK, about 8 months ago) taking advantage of the platform we dreamers have here at 8 Women Dream. The process of working out where we are in our dreams and sharing how to succeed in our niche is why we are here.
Blogging on 8 Women Dream is not THE dream… my dream goals live outside this platform. This is where we have the generous opportunity (thank you Catherine!) to have a forum to share and market our dream plan. I didn't integrate that purpose into my blogging until recently. Lost time? Sure, but I'm working hard to make up for it!
Lessons learned
Shouda, coulda, woulda only gets you so far. What has 20/20 hindsight offered you on your dream path? If  you want a step up on getting a few similar items done that are on my list, I have a few resources listed here for you.
Resources:
Domain purchase and management:
Yes, you can pay for your domain the same place you have your hosting. After years of paying over $15/year for multiple domains for my clients, I've decided good service with cheap prices is the best way to go.  I've used 1and1.com for years to manage all my domains under one account, while still being able to support my clients needs in one central place.
Video blog:
The tools are probably sitting in front of you as you read this post. Do you have a webcam? Good place to start and most systems have them built in now. Want to do some basic editing? Both Windows and Mac have basic video editing packages installed with the operating system.
Affiliate programs:
Amazon is the main place to start if you want to include links to products that you plan on recommending. Have you checked your favorite brands for their affiliate program? Most major companies and online retailers have an opportunity to become an affiliate.
Find bloggers in your niche:
Technorati is the place I start for this research. You probably already have people in your niche you are following on Facebook or other social media platforms. Do they have blogs? Take a look and find a handful that you can relate too, like to read, and cover your niche then start interacting with them.
Enjoy your dream lessons – Heather

Heather Montgomery is a fitness writer, triathlete, and serial entrepreneur who is devoted to sharing what she has learned about becoming a triathlete after age 40. She uses her Metabolic Training Certification to help other women struggling to get fit in mid-life. She lives and trains in Santa Rosa, California, the new home of the Ironman triathlon. You can find her biking the Sonoma County wine trails.
Note: Articles by Heather may contain affiliate links and will be compensated if you make a purchase after clicking on an affiliate link.