Last updated on August 1st, 2012 at 12:33 pm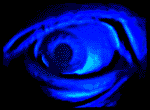 What does this title have to do with my dream to be a popular horror writer?
I believe you should always look for inspiration in people who share your same dream. The Internet is a great place to find inspiration. Putting your dream genre into Google search can return lots of information on your dream subject.
It may spark an idea to help you get started working on your dream.
The horror blogs and scary story sites that help me get in touch with my  horror story muse –

On this blog his blog he claims to love to laugh, love to be scared. Fascinated by all things dark and monstrous. Wed on Halloween to a Voodoo Queen. And still looking for his body!

They claim that they share the most scariest stories and photos obtained from worldwide. They allow readers to also submit their horror stories or photos for sharing. Are you ready for the scariest stories ever?
This blog was formerly devoted to '60s-'70s horror in paperbacks, fumetti, Groschenromane, comics, and movies, but is now devoted to all that and more.

They claim to always deliver on this blog spine-tingling pleasure to roll with the Cultured Horror Heads and have the best overview of the horror genre, presented with wit, style, and wickedly refined whimsy.

This is the blog of Vince Liaguno, the Stoker Award-winning editor of Unspeakable Horror: From The Shadows of The Closet (Dark Scribe Press 2008), an anthology of queer horror fiction.
The blog of Jeff Allard, once a fanzine publisher who is currently a contributing writer for the online horror news outlet Shock Till You Drop.

They claim to showcase monsters and horror in British popular culture.
A blog featuring horror film reviews from behind the couch with some spoilers and red wine. Plus his logo banner is hilarious – love it!
Exploring these sites should keep you busy for the week.
In closing I'll leave you with the following quote –
"He seemed like a completely normal individual. But at some during the winter he must of suffered a complete mental breakdown. He ran amok and ahh… killed his family with an axe. Stacked'em neatly in one of the rooms, in the west wing, then he'ya… put both barrels of a shotgun in his mouth. Police ah… they thought it was what the old timers used to call 'cabin fever'. A kind of claustrophobic reaction which can occur, when people are shut in together, over long periods of time."
Can you tell me what horror movie this quote is from?
Until next scare –
Dawnda
Dawnda guest posted for 8 Women Dream in 2009.  She still has dreams of writing horror stories for publication.


Enjoy this special 8WomenDream Guest Contributor story submitted by new and experienced big dreamers throughout the world, edited and published to capture a dream perspective from different points of view. Do you have a personal dream story to share with 8WomenDream readers? Click here to learn how to submit dream big articles for consideration.
Note: Articles by Guest Post Contributors may contain affiliate links and may be compensated if you make a purchase after clicking on an affiliate link.