Last updated on December 7th, 2012 at 12:45 am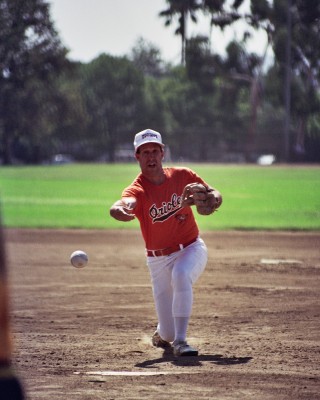 In support of our Top Photographer Dreamers, I've put together a lost of my top 11 must-read photo blogs.  If you are a little stuck in your progress (like I have been the past few months), reading through some of these may give you a little push to keep working towards your dreams.
Photopreneur is aimed at anyone who owns a camera and wants to make a living creating and selling photographs. On this site you will find suggestions on ways to get your name out there, online photo classes and workshops, reviews on equipment and lists of resources for starting your photography business.
This is a one-stop blog for photo tips, tutorials and equipment comparisons. A lot of their blog posts are for people just starting out in photography – easy to read, lots of information and very user friendly.  there is also a very cool online chat feature that links you to others visiting the site. Community building and sharing is really at the the heart of education.
Another beginner-photographer focused blog.  What I really like about this blog is it's casual look and feel. They keep things simple and fun.  They also have a great forum to post your own questions or respond to others as well.  Very collaborative.
Photo tips and techniques from Ingrid Owens of CameraShy. Her heart is in educating photographers and de-mystifying the photography industry. I love her simple and honest approach for photographers at any experience level to improve their skills and gain some self confidence.
Trey Ratcliff is a genius.  He is world renowned for his pioneering work in HDR, and one of the most popular travel bloggers on the internet.  He also appears to be one of the most gracious and humble men on the planet, who has a great sense of humor and loves to give his expertise away.  You will spend hours on his site just looking at his work, and will wish there was more when you are done.
What a great find this blog was.  It focuses on wedding photography, with photo albums uploaded to inspire the reader for things like budget conscious weddings, casual, contemporary, themes – even a section about destination weddings.  There is also a "DIY" section to help photographers think of new and fun ways be inspired – by cake toppers, fashion accessories, food and so on.  The sample albums are beautiful and worth the trip on the internet to see them.
One of my favorites because of the kind of photography I'm becoming most passionate about.  Here you get tips on shooting all kinds of sports, suggestions on aperture settings and lens selection tips; a 101 photography guide download and lots of image galleries for inspiration.
For pros and amateurs and everyone in between – the posts are really informative and not too challenging to read, which is good if you are easily overwhelmed by heavily weighted technical articles like I am.  There are some great video links on lighting tips and studio work, which is my next big learning curve. This blog is definitely one to bookmark.
He is by far one of the worlds best wildlife photographers. His blog includes reviews of his workshops, hands on tutorials, and an image gallery that will totally knock your socks off.
I had to put Joe in here, as he has always been one of my "top photographer mentors". His website blog is only a few years old, and already is one of the industry's most popular sites.  In fact, Joe was recently honored with one of Life Magazine's Top Blog Awards. He talks about everything – his assignments, equipment, books, travel stories and hands on workshops – the man is a workhorse. And he's not afraid to demonstrate mistakes he learns from.  Even today, after years and years of experience, he still puts himself in learning mode. I love that about him.
This genre is quickly becoming a very popular, especially with online marketing and web presence campaigns.  This blog has everything you ever wanted to know about food photography, lighting and staging techniques, job opportunities and industry trends.
Seeing what others are doing can be a huge motivator on the path to our dreams, especially if we get stuck along the way.
Until next photo,
Rem
Remy's dream is creating opportunities for photography showings and public displays of her work

Enjoy this special 8WomenDream Guest Contributor story submitted by new and experienced big dreamers throughout the world, edited and published to capture a dream perspective from different points of view. Do you have a personal dream story to share with 8WomenDream readers? Click here to learn how to submit dream big articles for consideration.
Note: Articles by Guest Post Contributors may contain affiliate links and may be compensated if you make a purchase after clicking on an affiliate link.