Last updated on January 22nd, 2019 at 01:50 pm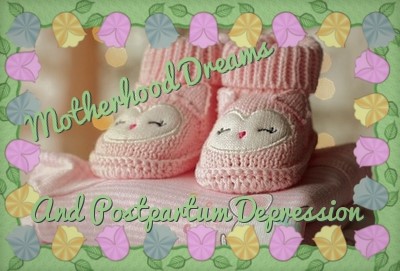 "Pregnancy is easy."
At least that's what I thought when I watched my elder sisters with their pregnancies. They were "happy-go-lucky" expectant moms. They didn't have pregnancy complications, so I surmised from their experiences that pregnancy is really "cool." I couldn't understand why everyone makes such a fuss out of carrying and delivering a baby.
That is until I got pregnant.
My dream of becoming pregnant and being a mom is more complicated than what I'd witnessed with my sisters. Right from the start of my pregnancy, I developed hyperemesis gravidarum, a severe form of nausea. My nausea led to a drastic loss in weight, leaving me frightened about carrying our baby to full-term. I followed my doctor's advice to eat small food portions, which lessened my nausea. As I returned to my ideal pregnancy weight, the hyperemesis gravidarum subsided.
Then I began binge eating.
The binge eating caused me to swing from being at the right weight to be overweight (not surprising). Each week I'd calculate my weight gain, promise myself that I'd try harder, but I couldn't stop. I then developed gestational diabetes along with insomnia, hypertension, and anxiety.
After months of struggling through my pregnancy, I was overjoyed to finally give birth to a beautiful, baby girl. My joy at being a mom didn't last long. I continued to feel anxious, and I still struggled with my eating disorder. I plunged into postpartum depression. I refused to publically share my symptoms because I was afraid of what people might say about me as a new mom.
As my depression symptoms worsened, my husband (who travels for work) suggested I spend a few months with his parents. I flipped out! I thought staying with his family was the very last thing I needed.
Ultimately, my husband was able to convince me to stay with my in-laws for my health and help with our baby. I was irritable about the arrangement, and I felt that I lacked the privacy I enjoyed back home. On my husband and my Skype phone calls, I regularly whined about the living situation.
But then a funny thing happened; I started feeling better. With my husband's family support, I was becoming healthier physically and stronger emotionally. I found myself enjoying being a mom.
Here are 4 tips on how my postpartum depression healed naturally:
1. Distractions.
I spent significant time in the kitchen, cooking and helping my mother-in-law with household chores. Being busy meant I didn't have a chance to think about my issues. I stopped dwelling in on my anxiety, and I was distracted from my over-thinking mind, which made my eating disorder disappear.
Lesson number one – keep yourself busy.
2. Help.
Both my father and mother-in-law helped a lot when it came to my daughter. They offered to feed her, to put her to bed, and play with her, which allowed me to rest and relax. I enjoyed the 'me' time.
Lesson number two – ask for help.
3. Health.
I used to live on spicy Cheetos and raw cookie dough. Living with my in-laws, I started eating better. I began a regular exercise routine which also helped me to feel better about myself. I created a plan to battle my insomnia, and within a few weeks, I was sleeping better which made an enormous difference in how I felt.
Lesson number three – make your physical health a priority.
4. Support.
When I voiced my concerns to my mother-in-law, she shared her postpartum stories with me. She offered useful tips on how to make things easier when you are a new mom. She understood my irritable moods and my seemingly out-of-nowhere emotional breakdowns.
Lesson number four – find loving support.
What I learned from my postpartum depression experience.
Becoming pregnant was a big dream-come-true moment for me, but I didn't anticipate the complications that arrived with my pregnancy and being a new mom. Postpartum depression is not something that will only go away on its own. Don't ignore the symptoms and never feel ashamed to open up and tell those who support you what you are experiencing.
If you feel you don't have support, call your doctor or join a new mom Meetup. My in-laws lovingly helped me get over my postpartum depression, and your friends or family, doctor or Meetup group may hold the key to helping you cure your depression.
Feeling depressed after childbirth doesn't make you any less of a loving and caring mother. Just remember that.
And sometimes our big dreams don't exactly go as planned or hope but trust your journey. When your dream isn't making you happy, stop. Put your emotional and physical health first and see if doing so doesn't change your perspective about your glorious dream-come-true.
Here's to happy parenting!
Aradhana Pandey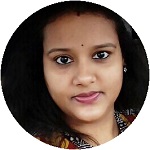 Aradhana Pandey is a writer from India. She covers topics concerning parenting, child nutrition, wellness, health, and lifestyle. She has more than 150+ publications from reputable sites like Natural news, Elephant Journal, Lifehacker and Huffington post to her credit. Aradhana writes to inspire and motivate people to adopt healthy habits and live a stress-free lifestyle.

Enjoy this special 8WomenDream Guest Contributor story submitted by new and experienced big dreamers throughout the world, edited and published to capture a dream perspective from different points of view. Do you have a personal dream story to share with 8WomenDream readers? Click here to learn how to submit dream big articles for consideration.
Note: Articles by Guest Post Contributors may contain affiliate links and may be compensated if you make a purchase after clicking on an affiliate link.