Last updated on April 2nd, 2013 at 07:07 am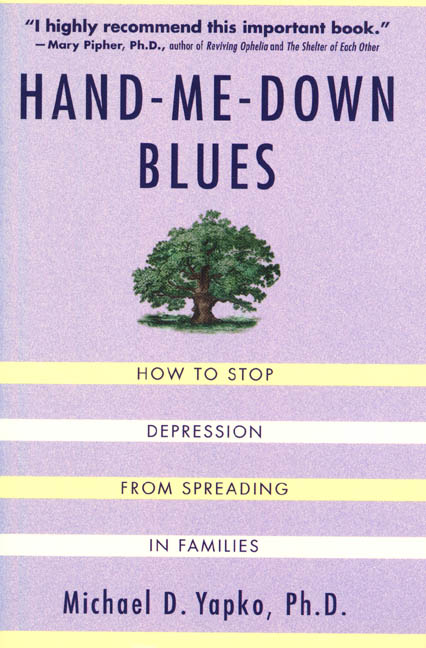 Depression can get in the way of achieving your big dreams.
My dream is to be a published writer and this week I have started breaking away from my bad habits of depression that keep me from moving forward.
This is the good news.
The bad news is that I haven't written enough to submit to any contests or publishers.
The lack of writing, or doing anything else for that matter, is the result of allowing not just one but all of the old bad habits of depression to take over my life.
These habits increase feelings of depression until eventually you can't do anything but sit and cry.
Bad Habit 1 – Lock yourself in your house.  You may hate your house and want out but you think you are too tired to go anywhere.
Breaking the Habit 1 – Get out and do something.  Anything.  If you are at a loss for something to do try splitting up your weekly errands and do one each day. Once you get out you will feel better and have more energy for the rest of that day.
Bad Habit 2 – Don't socialize with anyone. This means you don't keep your appointments or plans with friends canceling any way you can.  You lie if you have to just so you don't have to see anyone.
Breaking the Habit – Yes this is by far one of the hardest habit to break when you are heading toward the darkness, but it is the most important.  Sequestering yourself will only give those horrible thoughts more power over you. While talking to someone you don't know can be helpful, you don't have to go to large parties where you will only want to duck your head and run out the door. Meet a friend for coffee or visit with your neighbor or join a group trying to follow their dreams.
Bad Habit 3 – Ignore your disease and/or your doctor.  Yep, that's right just forget all about the things that are actually making you sick because that will help. Right?
Breaking the Habit – If you have Thyroid Disease (or any disease for that matter) talk to your doctor about your medication.  It may be time to re-evaluate your dosage. Read up on your disease by buying a book or searching the Internet.  At About.com, there is a thyroid advocate site called thyroid.about.com written by Mary Shomon.  It has information and a forum for support.  Also, talk to your friends who have the same disease.  
Odds are pretty high that you know at least one person suffering from thyroid disease or depression.  Why we are reluctant to talk about our illness to other sufferers is beyond me, but it really does help to know you are not alone — and you are not crazy.  The Internet is full of people just like you and me.  Google "depression" or your illness and hook-up with people who understand what you are feeling.
Bad Habit 4 – Don't participate in any kind of exercise.  Find the most comfortable spot to sit or lay in your house and don't move unless it is to eat or go to the bathroom.  Make sure you have the phone and remote right next to you so you don't have to get up for anything non-essential.
Breaking the Habit – Go for a walk.  It is OK if all you can manage is to get to the end of your block and back.  What is important is to move.  The fresh air and sunshine will also help tremendously.  You may also find that you can get a little of Breaking the Habit 1 in if any of your neighbors are out.  But if getting out your front door, moving your body and talking to your neighbor all at once is too much it is OK to just wave to your neighbor if they say hi.
Bad Habit 5 – You think too much.  Over-analyze everything you have ever said or done until you reach that point where you know no one wants to talk to you anyway.  You now believe everyone you have ever known thinks you are rude or condescending or maybe just stupid.
Breaking the Habit – Stop It! Just stop thinking about all of those things you said at the last dinner party, or gathering you attended.  No one else is thinking about it — just you.  In fact, no one else even remembers you said or did — nor do they care.  They do care about you.  They do not care about what you obsess over.  Meditation is a great cure for this, even if you can only site with your eyes closed for 5 minutes.  If you don't know how to meditate, search meditation on YouTube where there are hundreds and thousands of guided meditations.
Bad Habit 6 – Keep everything you are feeling to yourself.  Don't tell anyone else because they may think you are crazy.  Or worse they will think you are making it up.  Besides, you can handle it all by yourself and you don't want to burden anyone else with your problems.
Breaking the Habit – Talk to someone about how you are feeling.  This is different than socializing. This is letting someone in on those crazy thoughts you are having.  You are not crazy.  Sometimes just telling someone else is all it takes to snap you out of it.  If you can't talk to someone then journal your feelings.  Get them out of your head and on to paper.
Bad Habit 7 – Eat until you think you will pop and then finish off whatever is left.  It doesn't matter if it is ice cream, brownies, pasta or rice just make sure you eat enough to make you feel better.
Breaking the Habit – We all do this when we are depressed.  I am not sure where we got the idea that eating will fix everything, but it doesn't.  The only things over-eating accomplishes are heart burn and making your jeans feel like they shrank, thus leading you back to all of the other bad habits.  When you reach for that doughnut ask yourself, "If I eat this now will I still feel better tomorrow?"  
Try and distract yourself by brushing your teeth, painting your nails, giving yourself an egg-white facial, or drinking two glasses of water before you dive in to eat.  Do something healthy before you open your mouth for that sweet treat.
Bad Habit 8 – Whatever you do, for God's sake don't ask for help.  You don't want anyone to think you are too weak to handle your own problems.  Everyone you know is too busy in their own lives to care about you.
Breaking the Habit – Your friends and family love you and they want to help you.  It is true that all of them may not understand what you are going through, but they still want to help.  Let them.  Allow them the privilege of supporting you through your rough times.  They want to do this for you just as you would want to for them.
In a nutshell, staying at home and staring at the same walls will not help you.  If you are in the right frame of mind staring at the same walls may lead to new paint and wall hangings and possibly a fresh outlook.
For more information about (or help with depression) please visit The National Institute of Mental Health website.
What habits do you need to break that are getting in the way of your dreams?
Dawnda
Dawnda's dream was to get some piece of writing published.  She left the 8 Women Dream group in 2009 to focus on finding full-time employment.  In 2011 she had her thyroid completely removed.


Enjoy this special 8WomenDream Guest Contributor story submitted by new and experienced big dreamers throughout the world, edited and published to capture a dream perspective from different points of view. Do you have a personal dream story to share with 8WomenDream readers? Click here to learn how to submit dream big articles for consideration.
Note: Articles by Guest Post Contributors may contain affiliate links and may be compensated if you make a purchase after clicking on an affiliate link.