Last updated on February 7th, 2013 at 05:13 pm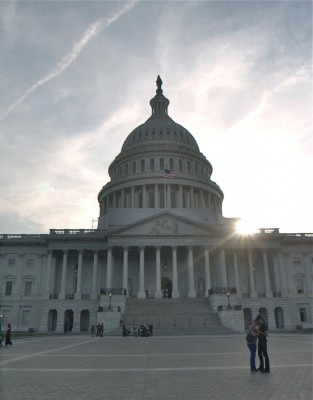 In last weeks' post, Pro Photographer Dreamer Updates,  I highlighted one of the goals I've accomplished this year – to take a vacation and practice photography.  A few weeks into 2012, I knew I had to get serious about this one.  This goal was not going to set itself.
After some intense planning, saving and packing, I left in late May for a 10 day vacation on the East Coast – one of the best vacations I've had in my lifetime.  When I got back our editor Catherine Hughes asked me what it was like to accomplish such an important goal.
You ventured a long way from home – how hard was it to travel with all of your equipment?
Not too hard, considering I took it all – My Olympus 5 and all of lenses – 17-45mm, 8mm fish eye, 75-150mm, 150-300mm, off camera flash, mono pod, laptop and I-Pad. With all that stuff comes accessories too, like the battery charger, power cords, and flash cards. The bag was super heavy.  I chose to carry it on versus checking it.  I have a Think Tank back pack camera bag which has been a great quality, durable and comfortable bag for me for years.
What would have made your trip easier?
I don't have a good 'day trip' camera bag, so I ended up lugging the big one with me everywhere.  I shot in HQ / Raw, so I spent a lot of time at night transferring files to the computer so I could have fresh cards the next day.  Next trip, I'll bring a few more 8g – 16g cards for more space, and I'll definitely invest in a smaller bag for my camera body and a few lenses for quick outings.
What was your favorite spot to photograph?
For the landscape and scenery lover in me – hands down, Virginia and the Shenandoah Valley.  John Denver's song "Take Me Home Country Roads" comes to life out there, no joke.  Some of my favorite shots of the trip were taken at an old marble mansion which sits unoccupied except for tours on the weekends.  Something about the beauty of wreckage, or abandoned structures,  that really speaks to me.  And there is a ton of it in the East.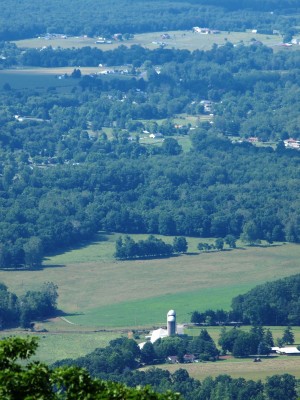 What photos didn't turn out and why?
It rained a few days so those shots were few and far between with the big cameras. We were in Washington DC for Memorial Day weekend, and tried to get some crowd shots at a concert in Capitol Park, but I was overwhelmed by what to focus on.  Sometimes it's hard for me to find inspiration when there is so much going on. In those instances when I force it,  the images wont turn out at all no matter how hard I try or how much editing I do later.
I also noticed that when it was hot and muggy, I had more interest in sipping iced coffee in the shade than taking photos – and that shows up in my images.
What did you find out about yourself on your vacation?
I noticed that the more relaxed I got the more creative I felt.  I walked slower, looked up and down at everything.  I met some interesting people, and as I collected their stories, I shot the photos to go with it.
I also asked for help with my issues of being photographed – One of my 8 women dream goals this year is to be on the other side of the camera, and share those images with others.  My picture was taken constantly, sometimes with my knowledge, other times not.  It was extremely uncomfortable, and after 10 days it did get easier, but I still didn't like it.
In a future post, I'll connect the dots to my first post, "Photos of Me – Overcoming My Fear of Photography" – as I know there is a deeper issue I'm dealing with.  When I find the words, the post will write itself I'm sure.
Traveling looks like it agrees with you.  Where will you go next?
I'd like to spend some time at the ocean out west.  Somewhere between the California / Oregon border, and central California.  I think if I plan shorter, more concentrated trips, I'll get more experience for my photography  practice dollar.  I will take this trip by the end of 2012, so hold me to it.
Post travel thoughts about goal setting
I spent a lot of time fretting about going on this trip – time away from work, travel costs, time away from my son – that all weighed heavily on my mind, even after I paid for it all and got on the plane.
Fellow Dreamers, if one of your goals is to travel on a photo vacation, my advice is to just do it.  There is hardly a 'best time' – you will always need more time off, more money, more ….whatever.
The vacation won't plan itself.  Make some plans, set your goals and go.
And don't look back.
Until next photo,
Rem

Enjoy this special 8WomenDream Guest Contributor story submitted by new and experienced big dreamers throughout the world, edited and published to capture a dream perspective from different points of view. Do you have a personal dream story to share with 8WomenDream readers? Click here to learn how to submit dream big articles for consideration.
Note: Articles by Guest Post Contributors may contain affiliate links and may be compensated if you make a purchase after clicking on an affiliate link.