Last updated on December 10th, 2010 at 12:09 pm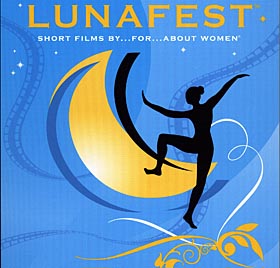 Some dreams are harder than others to achieve.
These are the dreams that test us at every turn with major obstacles thrown in our way, forcing us to twist and move our dream about. You have to decide within yourself if you have the guts to make the seemingly impossible possible.
For example: my dream of pitching a successful screenplay. I've been told the odds of a female screenwriter getting her script made into a movie are slim to none. And Slim's out of town.
This is a constant reminder that we are still living in a man's Hollyworld. The good ole boy's network is still running the entertainment industry. The disparity of male/females working in the movie industry is alarming.
In The 2009 Celluloid Ceiling Study, women comprise only 16% of all directors, producers, writers, executive producers, writers, cinematographers and editors in Hollywood. I find this appalling. Women account for only 8% of writer's working on the top 250 films of 2009.
86% of the films had NO women writers.
Feeling discouraged yet? Are you ready to fold up your tent and go home? There are NO female comedy writers on Leno, Letterman or Conan's (his latest) writing staff. However, John Stewart just added two women to his writing team.  Thank you John.
Let's just let these statistics marinate a bit.
Do they make any sense?
With females making up 51% of the U.S. population, the powers-to-be are sadly missing out on an untapped reservoir of talent and unique viewpoints from members of the female persuasion.
And don't tell me women aren't as funny as men. Look at Tina Fey, Carol Burnett, Roseanne Barr and The Latin Divas of Comedy to name a few.
Too many male filmmakers like to show off:
Their latest biggest baddest special effects
Rock 'em sock 'em action scenes
Car chases to ramp up the testosterone level to caveman proportions
50 ways to leave them dead with an Uzi
New and nauseating ways to glorify blood and guts
While these movies may titillate some of the audience, they gloss over emotions in favor of action and violence. They lack the heart, emotion and soul that a woman's screenplay offers.  Think of Kathryn Bigelow's telling of war in The Hurt Locker.
A great movie should resonate with the movie goer long after the popcorn is finished and the final credits have rolled.
Women willingly unleash their arsenal of assets when penning their stories. They are:
Humor
Candor
Insight
Emotion
Truth
Their feminine wiles
Instinct
Support
Love
Empathy
Use of all six senses
Wow, imagine how much richer stories can be with more females in the movie-making mix.
Women want to see movies made by women for women.
We deserve a slice of the creative pie.
When women are "allowed" to make movies, magic can happen. These gems will translate into a bonanza at the box office. I believe the male side of Hollywood will soon see the light and acknowledge the market they've been ignoring for too long.
They will then hop on board and support more women films, even if this "enlightenment" is purely money-driven.
This post may have left you with the feeling that all hope is lost for women in the movie industry. It's not.  But it is a difficult road, and it sure helps if you are the ex-wife of a famous director. When the odds are stacked, I think of these words by American poet Robert Brault, "Often what seems an impossible climb is just a staircase without the steps drawn in."
The world needs to hear the voices of women in movies. We need to see their struggles, their triumphs, their plight and how they overcome. Don't despair, there is a groundswell of strong women who are fighting to be heard in Hollywood.
They're breaking down doors and gaining ground everyday.
One of these warriors, Anne Jordan of the Northern California Screenwriters Association will be highlighted in my post next week. You will see  how she is defying the odds. Other warriors are ones like Birds Eye View, a dynamic, fast growing organization determined to celebrate and support international women filmmakers, who, each year hold a film festival honoring women in film.
The following is a piece from Birds Eye View –
There is hope.
Are you a women trying to change the world with your dream?
Be safe, dreamers.
Toni
Toni left 8 Women Dream in November 2010 to work on Club B and work full-time on her screenplay.

Enjoy this special 8WomenDream Guest Contributor story submitted by new and experienced big dreamers throughout the world, edited and published to capture a dream perspective from different points of view. Do you have a personal dream story to share with 8WomenDream readers? Click here to learn how to submit dream big articles for consideration.
Note: Articles by Guest Post Contributors may contain affiliate links and may be compensated if you make a purchase after clicking on an affiliate link.