Last updated on December 1st, 2010 at 10:53 pm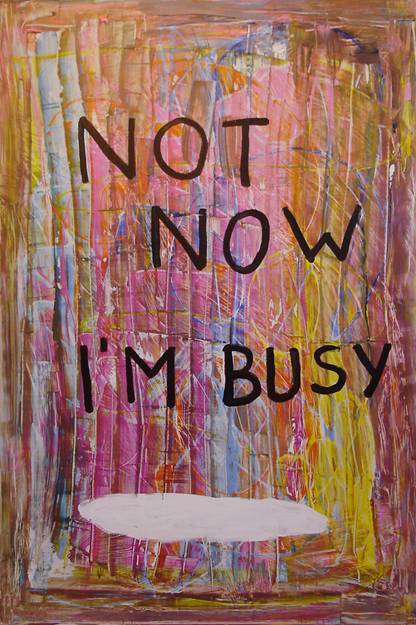 First, get rid of anything extra in your life if you are planning to go after your dream.
Get rid of things . . .
Like a pot-bellied pig named Mango-the-terror.
This week I asked my pot-bellied-pig-knowing friend to come over for a pig therapy session. We put Mango-the-terror out in a temporary fenced area so she could stretch her legs a bit . . . thinking this might improve her mood.
Mango-the-terror decided to charge my friend.
My friend looked closely at Mango, mystified at her grumpiness.
"Oh!!" she exclaimed, "she's in heat! Pigs get really grumpy when they're in heat."

I asked, "How often do pigs go into heat?"

"Every 3 weeks."
Hmmmmm . . .
How long do pigs live?
On Saturday, when my arena was finally dry enough to turn horses out and take a look at my dream of becoming an accomplished equestrian. I looked at my horse Nikki, standing out in his paddock, wildly snorting at Mango-the-terror pig. I then looked down at the big scar on the back of my hand caused by Nikki's hind hoof. I then looked at my other horse Stormy with his foot all bandaged up from his display of unhappiness about Mango-the-terror pig. I thought about the coming vet bills. I looked at the pig and thought about years of a PMS'ing and dealing with a grumpy pig every 3 weeks.
And I thought about how all of it would certainly get in the way of my dream.
The answer was clear – no more pigs. My kids are not too upset. In exchange for letting Mango go, I promised a new bunny.  Okay maybe I'm not listening to my own advice about the getting rid of the extra stuff.
It seems I can't ever say no.
Because I am really bad at saying no, I now have a super busy week this week.
I have court every single day because I am a lawyer.
We have almost no water pressure here at the house, which means something is wrong with the well pump and I am the person dealing with it.
Tomorrow the farrier (horse shoer) is scheduled to come out and I am the person dealing with it.
The day after is my son's Tiger Cub meeting and I am the Den Leader.
The day after that I have to bring treats to the school Halloween party. That evening, a photographer is coming back to try to finish up our kids-with-horse photos. Hopefully, it will go better than last time when Nikki sent me to the ER (glancing at the scar on the back of my hand) and I am the person coordinating it all.
Then there's Halloween and we're having a kids Halloween party. I"m expecting about 15 kids plus parents. And my 6 year old has two birthday parties to go to on top of Halloween because I agreed to do this.
And then there's all the regular "life" and household things – laundry, feeding animals, making lunches, presiding over homework, piano lessons (& practice!), gymnastics, and, I suppose, my family would like dinner each night.
So, where does my dream of becoming an accomplished equestrian fit in? That's a good question. How am I going to get through this week without turning into a raving lunatic? Another good question.
Here's my plan:
I may not have time to ride but I'll turn Nikki out every day that I can, or at least brush him – do something just to handle him.
Get up on time so our mornings go smoothly. Make lunches and get coffee ready the night before. Make sure kids and husband have clothes ready to wear.
Plan meals and start dinner early so its not suddenly 6:00, the kids are whining, and I"m turning circles in the kitchen wondering what the heck I'm going to cook.
Remember to take care of myself – eat well, exercise, take the extra 5 seconds to put perfume and jewelry on in the morning – and maybe this equestian dreamer will survive a super-busy week with her dream in tact.
Wish me luck
Danelle
Danelle left 8 Women Dream in March of 2010 and is still working on her dream is to become an accomplished equestrian

Enjoy this special 8WomenDream Guest Contributor story submitted by new and experienced big dreamers throughout the world, edited and published to capture a dream perspective from different points of view. Do you have a personal dream story to share with 8WomenDream readers? Click here to learn how to submit dream big articles for consideration.
Note: Articles by Guest Post Contributors may contain affiliate links and may be compensated if you make a purchase after clicking on an affiliate link.