Last updated on November 6th, 2019 at 12:12 am
This week I went camping. No computers, no TV, no electricity, not even cell phone service. A total escape from reality. It was so nice. The campsite was unusually quiet, even though I've never been there, but quieter than others. The kids seemed to be extra relaxed, even when they found out there wasn't any cell service, (or because of that). Maybe everyone needed this. I used this time to think about what I want with my life and how to go about my dream.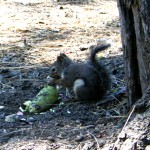 My sister and I have gone camping with our kids, no husbands, to a different place every summer. This is our 7th year. We tent camp but that's as rough as it gets. We always camp where there are a bathroom and shower available. But no electricity at our campsite. We camp without our husbands because it is more peaceful. No arguing, no worrying about who's going to do what, just relaxation. Besides, they are big babies when it comes to staying in the outdoors with all the bugs and dirt and stuff.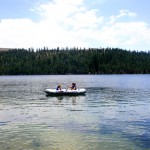 We had a great time. This year we went to Calaveras County and found a beautiful campsite called Golden Pines. There is a Lake Alpine nearby which was breathtaking. As soon as we pulled up to it though, I knew I have been there. My parents took us there when we were kids once, and they could never remember where it was or what it was called. I finally found it! Cool place.
Now that I'm back in reality, I have to figure out why I've let one part of my dream slip away from me in the last two months. My lifestyle. I've gone back to my old habits after my return from New York. It's like I said, well I did it, so now I don't have to try anymore. I am going to "choose" to make my lifestyle important again. I have to.
Kim

Enjoy this special 8WomenDream Guest Contributor story submitted by new and experienced big dreamers throughout the world, edited and published to capture a dream perspective from different points of view. Do you have a personal dream story to share with 8WomenDream readers? Click here to learn how to submit dream big articles for consideration.
Note: Articles by Guest Post Contributors may contain affiliate links and may be compensated if you make a purchase after clicking on an affiliate link.