Last updated on May 11th, 2012 at 07:18 am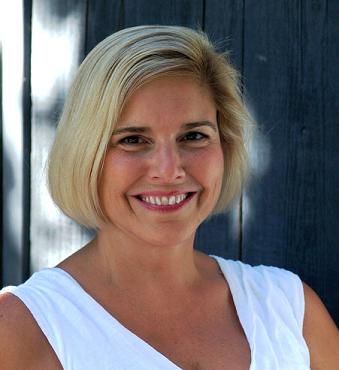 Here's how I view memoir writing.
It used to be for an elite group of people who were famous (or infamous) for something. But in the past twenty years memoir writing has made room for anyone with a well told story.
Even the most humble life, such as of growing up destitute in India., has a shot at the New York Times best sellers list.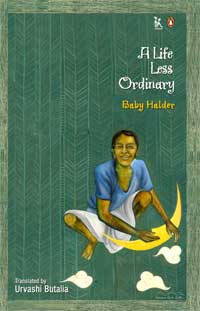 My dream of writing my first book "Confessons of an Undutiful Daughter" is organized in chapters alternating between my memoir, narratives based on reader's questionnaires, and (I'm hoping) inspirational pages including lists of affirmations and self-tests.
I broke into journalism as a self-taught columnist writing about jobs and careers for the San Francisco Chronicle/Examiner. I believe the reason my column was popular was due to my snarky voice and peeks into my personal life.
When I was new to publishing the idea of having my name, let alone any personal detail in a newspaper with a circulation of over 250,000, gave me nauseous jitters. What I learned over time was that the more I was honest, the more I revealed (or confessed) the better response I got from readers.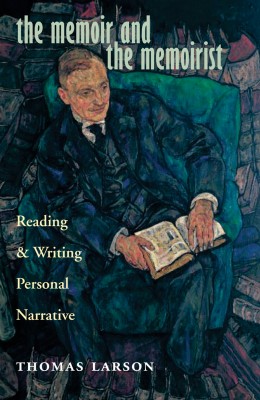 I took a lot of writing classes in those early days and read a lot of books on writing — the best including Ann Lamott's "Bird By Bird," "The Memoir and the Memoirist" by Thomas Larson and "On Writing" by Stephen King — which I would recommend to anyone considering personal writing. With over 15 years of writing some very personal stuff I have developed my own set of tips for penning anything one might define as memoir.
5 Tips On How To Write A Memoir –
Tip 1: Be Personal.
My writing mentor Adair Lara taught her students that which is most personal is most universal. The topic that makes you the most nervous is likely the very material that will endear you to readers. When we write about our deepest fears and foibles we are confessing our human weaknesses and readers will respect you for being brave and honest. If a topic, sentence, or detail makes you want to hit erase, consider keeping it in. Indeed, consider expanding that part.
Tip 2: Get Over Yourself.
I used to tell my Book Passage writing students this. To be a real writer, you have to be heart-stopping honest. You have to believe that the story is more important than your insulating your insecurities. When I have trouble with this idea I ask myself: Who will this story help? I can usually imagine lots of readers who might appreciate the story and so I publish. On the topic of toxic mothers I know telling these stories will help others.
Tip 3: Take your hat off.
Then try on the hats of everyone mentioned in your story. I learned this rule as a newspaper reporter. We all have our perspective, but if you only consider your own, you make a big mistake. When you write about your life, read that story wearing your mother's hat, your father's hat, and your sibling's hats. Consider your neighbor or teacher's hat. Literally, take off your hat and put on theirs and read that story through their eyes for each person that is part of your story. This rule can eliminate a lot of unintended hurt feelings.
Tip 4: Make time for creative exercises before you write.
Break out the colored pencils and draw your childhood home floor plan including the hiding places and the doorknob that made the big clunky noise. Drawing gets your right and left brain firing at the same time. I've had some real revelations with this technique. If you write something meaningful to you but it reads dull consider infusing the story with sights, smells, tastes, and other tactile observations. How did your tongue taste when you were terrified? Like rusty pennies, or like Jolly Rancher candy? What do you hear before you open your eyes in the morning? How is your intuition triggered? When does the hair on your arms stand up?
Another exercise I like is something I call Photo Tarot. Take 5 old family photos; shuffle them; lay them down across the table and write the story in order of the photos. This is super fast writing. No more than 15 minutes. Pick up the photos; shuffle; lay them down again and write another version. This is one of those exercises that you don't get until you really do it.
Tip 5: Use a Muse.
When writing about a very particular summer or year, use visual or musical cues to go deeper into your past. Fire up YouTube and crank up Three Dog Night in concert. Netflix "The Creature from the Black Lagoon" or "Bambi." Movies and music can trigger memories like nobody's business.
I was reminded of this phenomenon recently when our CD player ginned up Natalie Merchant's "These are the days" (we will remember) instantly transporting me to a very bad boyfriend I'd buried in San Francisco. Now I know how to dredge him up, if I ever need to.
My final advice applies to all writing. In order to be a decent writer you must be well read. I read one to two books per week, year in and year out. That was almost always the case, but as a writer it is a priority. The only thing that changed once my writing was published is I am fierce about not reading lousy books. My reading list is a mix of current and classic, dominated by memoir and biography. Of course, I can't resist a juicy crime book. But I won't give any book more than ten pages of my time if the writing is twonky.
I'm closing this post with a list of some wonderful books I've read lately, many related to tough childhoods, most memoirs. What books have you read lately that you would like to recommend?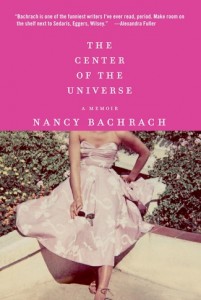 "In the Absence of Georgia" by Antonia Gonzales Rojas; "A Life Less Ordinary," by Baby Halder; "The Center of the Universe," (a wicked take on one uber-crazy mother) by Nancy Backrach; and "Why I'm like this," by Cynthia Kaplan.

Enjoy this special 8WomenDream Guest Contributor story submitted by new and experienced big dreamers throughout the world, edited and published to capture a dream perspective from different points of view. Do you have a personal dream story to share with 8WomenDream readers? Click here to learn how to submit dream big articles for consideration.
Note: Articles by Guest Post Contributors may contain affiliate links and may be compensated if you make a purchase after clicking on an affiliate link.