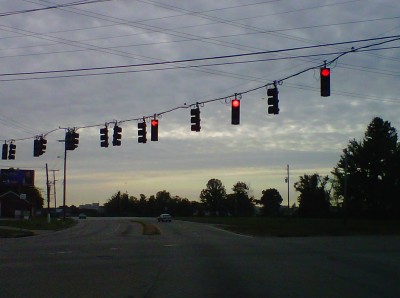 Hello Photographer Dreamers –
One of my goals for 2011 was to plan a dream photography vacation and I was having difficulty choosing where to go. Â So a few months ago I asked for help with my dream.
I narrowed down my choices to the Top 8 Dream Vacation Destinations I wanted to visit and posted a simple contest to determine – by your votes – where I should go. Â  After a few weeks of tallying, the clear winner was Anchorage, Alaska.
So how did I end up in Kentucky?
I just returned this evening from a week in Louisville. Â This post holds one of my favorite shots of the trip – one I will simply title "Confusion".
In a post later today, I will explain why I ended up in Louisville and how its possible to follow my photography dreams – and at the same time help someone else follow their own dreams, too.
Until next photo,
Rem

Do you have a dream you'd like to share? Be a Guest Contributor on 8 Women Dream! To read Guest Contributor guidelines click here.