Last updated on April 27th, 2014 at 12:47 pm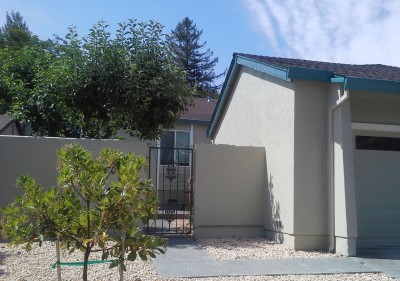 Talk about moving your dreams moving along at a rapid pace…
I am in the midst of living some culinary dreams that I didn't even realize that I had while I am in the midst of moving to a new home.
I can't wait to tell you about everything, but I will say this right now:   Do not give up on what moves and excites you. Do not give up on your dreams!
Looking back at my dream accomplishments thus far to where I am right now I realize that I am approaching my 7 year anniversary of my move to Northern California.  Suddenly my culinary business is shifting into new and exciting ventures and I am experiencing a stretch of personal growth.  When my feet first hit California soil in September of 2006, I never thought in a million years that I would accomplish what I have this year and feel this happy.
My dreams have been kicked to the side of the road so many times in my adult life that it has been hard to keep them alive — especially since moving 3000 miles away from everything I've ever known. It has been one hell of a journey surviving Hurricane Katrina and building a new life from scratch in another part of the United States, but honestly, I wouldn't trade my experience for anything.
These tough experiences have taught me that even though it may seem like you will never get anywhere with your dream and it can feel like you are stuck on a never-ending plateau, trust me, if you stay with it, you will see positive dream results.
Your dream may take you in a different direction than you envisioned, but you just have to trust the process and go with it. Let your dream journey take its own course. There is a reason for where it wants to take you and believe that where you are is where you need to be at this time.
A dear friend of mine saw how unhappy I was where I was living and was determined to help me move on to something new. She loves to garden and she had been watching a house being renovated across the street from her. One day a man drove up and parked in front of her place, got out of his car, hesitated for a bit, and she had this immediate urge to talk with him.
She is always telling everyone to follow their instincts, so she walked right up to this man and introduced herself.  She's like that sometimes.  She discovered that he was the new owner of the house and he was remodeling the place to rent it out.
Here's where my dream story gets interesting…
She called me screaming and said she had to come see me that very minute. I kept asking her why, but all she would say was, "I just have to come over!"
I thought, "Holy crap, maybe she got in touch with someone at The Food Network for me!"
When she arrived, she handed me a business card and said,
"This is going to be your new landlord! I just spoke with him. He is from New Orleans. I know this is meant to be. When I was talking with him the hair on the back of my neck was standing up — I know this is a sign!"
I immediately called the man while she paced my living room.  We ended up chatting for 45 minutes. I connected right away with him and we shared many belly laughs over the difference between California and Louisiana. We understood each other in so many ways. We agreed to stay in touch while the house was being renovated, then out of the blue he hired me to cater his wife's surprise birthday party.
When his wife and I met, we discovered that we grew up in the same neighborhood and went to the same high school.
This fact does not shock my friend in the least.
After the party was over I sat down with my new landlord's wife and we talked for 2+ hours. It was like I had known her my whole life.
She ended up telling people in northern California about me as a chef which evolved into me meeting with several jet companies and their pilots at the Sonoma County Airport. I am now providing food to pilots and high-end passengers who travel around on private jets. I also can cook on flights, if the client wishes.
I've discovered that being at the airport moves me. I remember how when I was young I used to sit in my car near a runway and watch the planes for hours. Now I drive right on to a tarmac and experience the roar of the jet engines up close and the energy of the operation. It excites me. I love being a part of it. It's an unexpected dream surprise.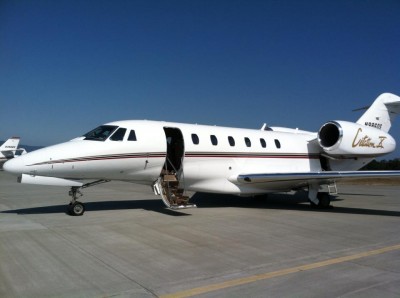 Because of meeting one new friend within a few months all of this dream movement has happened. So many new connections have grown from this one connection and by simply taking a chance and making that initial phone call to my new landlord, everything has changed completely and my dreams are coming true.
If you asked me if this was possible 6 months ago I would have rolled my eyes at you and said, "No way!"
This week I am in my new house living with about 3 pieces of furniture before the movers come, but I am taking my time and creating the perfect space for me and my 2 furry kitties. It feels right being here and that is what counts. No more dark, cave-like, noisy dwellings for us. We deserve this.
I'm not leaving you with a recipe this week, but I think you will understand why.  But I will leave you with a reminder to rely on your local pizza place when you are in the middle of a big move. To be able to call them for your dinner is a dream in itself and who doesn't like pizza?
Besides, pizza, wine and a dream-come-true is a wickedly good culinary experience.
Love,
Maria

Enjoy this special 8WomenDream Guest Contributor story submitted by new and experienced big dreamers throughout the world, edited and published to capture a dream perspective from different points of view. Do you have a personal dream story to share with 8WomenDream readers? Click here to learn how to submit dream big articles for consideration.
Note: Articles by Guest Post Contributors may contain affiliate links and may be compensated if you make a purchase after clicking on an affiliate link.