Last updated on November 6th, 2019 at 03:57 pm
Bloggers and website owners can be a pretty egotistical bunch. Trust me I know. We often begin a website with the naive belief that because something we love has been placed online it will naturally attract traffic, attention, and critical acclaim.
The belief is that you just hit publish … and POOF … traffic magic happens and the world is now your oyster.
I don't care who you are, how great you think you write, or how awesome you think your website is — the Internet is like the ocean and your website is like the Sea Pen that lives and crawls on the dark ocean floor — impossible to find and only seen by a handful of people who like swimming in the dark looking for odd creatures.
And then they can't remember you after they've swum away. Unless you are someone famous.
You've probably been told that "great content is king" and if you'd only put your great content out on the Internet then you'll be discovered by the masses and money will rain down from the sky on to your pretty little head.  But if you really believe that putting great content is all you need to be the next hot thing online, then be sure to allow 5 – 7  years of posting said great content, because keeping your site growing and being found on the Internet takes a lot of work (I did emphasize a lot here, right?) and a specific plan of action.
Getting traffic is about more than simply great content.  And the Internet is always changing.  What people love today, they may not like tomorrow.  Does anyone remember MySpace or Netscape?  But there are ways that you can greatly improve your chances of being found by adoring fans.
8 things you need to drive traffic to your site
1. A hook.
What is your hook? Do you take on controversial topics and are not afraid to share an unpopular opinion? Controversial content is one of the fastest ways to grow your presence on the Internet, whether you are Heather Armstrong talking about how much she disliked being a mom, or Penelope Truck who shares her Asperger disorder and opinions about the world which usually lands her in hot water. But people can't get enough of their sites.  Don't get me started on LOL Kitty.
2. Consistent Quality.
Every time you place anything on your site do you ask yourself if you've given it your very best? If you hold it up against award-winning websites, how does your site look in comparison? If you aren't giving your website content everything you've got and you aren't constantly striving to make it better, then why are you even spending the time?
3. Trustworthiness.
Do you regularly post content when you say you will? Do you follow through on the promises you make to your readers and online customers? Is your message consistent? Do you focus on your niche or are you all over the place? Do you make it difficult for visitors to understand what you are about? Trust is what keeps people on your site once they land there.
4. Entertainment Value.
Are you entertaining? No — this is not about the fact that YOU 'think' you are — but whether or not strangers think you are and whether they're sharing what you are doing with other strangers. Is your content being shared on social networks… without you prodding or helping it along? If not, then you have an entertainment problem and you need to study how entertainment works.  Think Lady Gaga.  Did you know that she studied the art of entertainment?
5. Network and Connect with influencers.
Are you connected with popular Internet celebrities who may be interested in what you are doing? Are you friends with an influential news reporter, a magazine editor, a radio celebrity, or a TV personality? With all the ways to connect with people online (Twitter, Facebook, LinkedIn…) you should be connected to one or two influential souls who may like to share what you are doing. If they discover you (after you've helped them with something first) they may share what your "specialness" with their loyal fan base. But first you have to actually reach out and make a connection.
6. Be Found on Other Sites.
Writing and providing content on other websites stretches your viewer reach and works like an online advertisement for you and your site. You can write Ezine Articles, guest post on other popular blogs, comment on other blogs within your niche, and ask the businesses that you associate with to list you on their website. Offer testimonials to the sites that you enjoy. Give before you receive.
7. Be Real.
The more real you are in your content, the more people will like you online … especially when you are vulnerable. Telling the truth online and humbling yourself before the masses creates interest and trust. People love to help the underdog. Using pre-written content copied and pasted to elicit a guaranteed response won't connect you with your visitors. Write from the heart. Be open. Tell the truth. Be vulnerable.
8. A Nuclear Football.
Evan and Bradley Bailyn, authors of the book, "Outsmarting Google" coined the phrase "Nuclear Football" to describe their take on attracting as much Internet traffic as possible over time. It's your site magnet loaded with magnetism. A nuclear football can be great "how-to" guides on a particular subject where you are the expert (think Nielsen Norman Group's website packed full of great site content advice); or ridiculous content that makes the reader laugh so hard that they have to share it or come back again over and over to see it; or information other site owners would like to share, but don't want to create themselves (think Infographics or incredible images in exchange for a link to your site — does the name Trey Ratcliff mean anything to you?); or great, regular giveaways where readers come back (at least at first) to see what you are giving away.  This idea is to create something that people think they need.  Fill a hole.  Fill a void.
My dear top blog dreamers, if you do one thing for your website this year is to give up the "Post then Pray" content strategy. It doesn't work. No baseball players are going to come walking out of a cornfield to praise you and your work simply because you built it.
Being special takes practice and a specific strategy to drive traffic to you. "Build it and they will come" never worked. I hate to be the one to tell you this: it was just a movie.
Catherine Hughes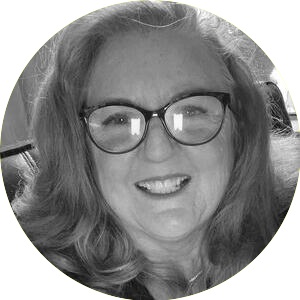 Catherine Hughes is the editor and founder of 8WomenDream. She's also a magazine columnist, content creator, blogger, published author, and former award-winning mom blogger. Catherine collaborates with companies to craft engaging web content and social media narratives. Her work, highlighting stories of the resilience and success of Northern California residents, appears in several print magazines. Outside of work, she treasures motherhood, her close friendships, rugby, and animals.
Note: Articles by Catherine may contain affiliate links and may be compensated if you make a purchase after clicking on an affiliate link.