Last updated on February 8th, 2012 at 03:16 pm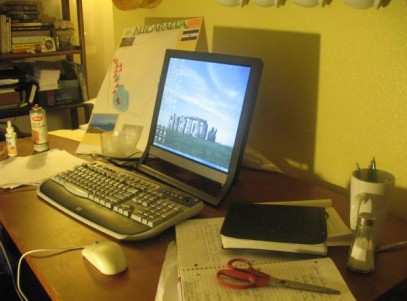 Each week I search for inspiration on the Internet for my Sunday night post.
When I began doing this particular post on Friday night from my dining-room-table-turned-computer-desk-and-teenage-son-homework-table, I realized I am not writing what I do, or don't do each week to turn this website into a top blog. I'm not writing about what goes on behind the scenes in both my personal life and this blogging life.
To be quite honest with you, I often hesitate to say how I am doing one way or another because I worry I will set the tone for the week on 8 Women Dream. I could end up being like the flat soprano in a choir – causing the whole group to sing off key – – for the week, or the month. Could I be the infectious virus to the groups weekly dream health.
Crazy thinking?
It's what responsibility can do to us, or maybe I should say to me. I take this role of mine with 8 Women Dream very seriously.
Have you ever carried around 7 peoples dreams with you everyday?  Well, I do.  I think about them all the time.  When I am not thinking about their dreams, I'm thinking about the blog.  When I am not thinking about the blog, I'm thinking about my son.  When I am not thinking about my son then I am back to thinking about their dreams.
Who has time for sex – even if it is with a vibrator.
(Sorry mom I forgot to warn you ahead of time).
I worry too.  I worry if I am doing all that I can, doing the right things, giving the right guidance.
A couple of friends of mine have written a screenplay.  They told me when they shopped it around Hollywood they were informed – by the Hollywood types – that they hadn't created their own dramatic buzz online to make them famous enough to be a success with their screenplay.
GULP.
I am certain the Hollywood types were referring to the success of Diablo Cody with Juno – how she first came into the lime-light by chronicling her life as a stripper on the Pussy Ranch blog.
She wasn't always a stripper.  She was a writer with a blog which wasn't obtaining the blogging brass ring all bloggers strive for: lots of readers.
Many, many readers.  Addicted readers.
She was also fed up with having to use the city bus as her only mode of transportation. She figured if she became a stripper she could make enough money to buy a car while offering up something more interesting for her readers. Besides, it encompassed one of the 7 Cardinal sins: LUST.  Otherwise known in America as sex.
It worked for Cody, but do we really have to go down that path to get where we want to be? I've been working this particular worry around in my head for about a month now.
An alternative to stripping (men would run screaming from the room if I favored this choice . . . I believe) is to create some sort of drama or controversy online.  Something along the lines of John and Kate Plus Eight meets The Biggest Loser.  The problem with this idea is that I don't believe "reality" shows are a true representation of what is really going on.  Reality shows are cleverly edited to look the way the producer wants for maximum effect.  It all comes down on the editing floor.
They don't tell the real story any more than Tiger Woods' personal website comments tell his.
Do we have to be a dramatic online train wreck to get enough readers to land us in the lime-light?
GULP.
There is another way to have a successful blog without flashing breasts or parading dramatic family lives before the general public.  I was well-counseled about having a blog which offers some sort of help to people in their everyday life, either by making them laugh to forget their problems; offering solutions to their problems;  teaching them something, or offering something remarkable – something completely different.
Hey!  I vote for that one!
I originally thought if 8 women who range in size, age and educations – from varying financial and cultural backgrounds – with vastly different personal lives – could come together to achieve their own big dream – maybe the public might find it interesting – especially if we tell how we are doing it along the way.
The ups, the downs, our mistakes and the people who leave this group because going after a dream can bring up some really scary shit.
We aren't perfect.
We have typos.  We make mistakes in our posts.  Because after putting our children, our husbands, our families, our jobs to rest we are up in the middle of the night – or the wee hours of the morning trying to figure out what to say on our posts.  I've stopped this post 6 times to help my son with his Nicaragua project, write cue-cards for his presentation, test him on his science final, cook dinner, have dinner with him and get him ready for his last week of his first semester of high school.
I cannot begin to tell you how many times I have typed quietly in complete darkness as to not to disturb his sleeping in our tiny tiny home.  Sometimes he has awakened and begged me to stop typing, so I leave my post incomplete and go to bed, only to rise just before dawn to finish it.  Sometimes I don't catch my own mistakes until late in the morning after my first break at work.
I was told people will think less of us if we have typos and misspells.
GULP.
Really?  People are judgmental? Or could the typo create its own kind of buzz on the Internet . . . Hmmmm . . .
"According to a history of the Washington Post, that paper once printed this headline on the front page of its first edition: FDR IN BED WITH COED. Actually President Roosevelt was in bed with a cold. The President phoned the paper and ordered a hundred copies to send to his friends. " (From the book, An Embarrassment of Misprints by Max Hall – Washington information officer, book editor, and teacher of writing)
Will our readers think less of us as we make mistakes along the way?
Am I wrong to think the typos and misspells mean we are just typing in-between folding exhaustive loads of laundry,  play-dates, farm animals, husbands, football games, wrestling matches, drug counseling, grocery shopping, bill paying, teenage chauffeuring, self-employed businesses, and aging parents?  This is the real story behind 8 Women Dream and more.
Or do you prefer to view arguing and nakedness?
These are the rambling thoughts in my head this week as I begin to write a marketing plan for 8 Women Dream.  My Christmas decorations are out, but not up.  There's no tree.  There's no gifts.  I'm praying for more Christmas miracles like The Cat Who Came Back Home For Christmas in time to show my son how much his imperfect mom loves him.
Now back to that worrying –
Catherine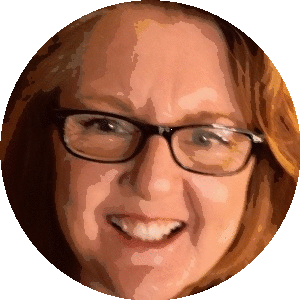 Catherine Hughes is the founder, content director and editor-at-large of 8WomenDream. She is passionate about helping women step out of their own way and strike out into a world waiting for their special talents. She's a published author and a former award-winning mom blogger. Catherine has helped companies both large and small create engaging web content, social media narratives, and unique blogging platforms. She claims to be a redhead, but don't hold that against her.
Note: Articles by Catherine may contain affiliate links and may be compensated if you make a purchase after clicking on an affiliate link.