Last updated on April 27th, 2014 at 12:48 pm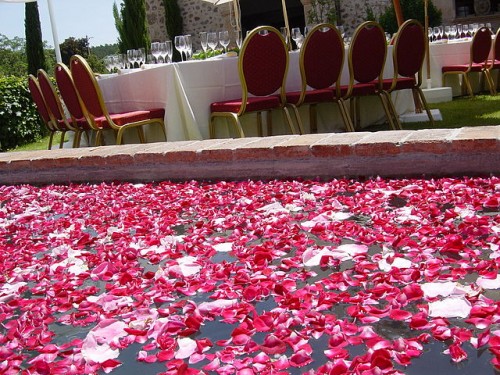 I have been in the culinary industry for 16+ years now and I could tell you stories that would make you cringe. Well, I will get around to telling you those stories but let's start here with a look at the realities of catering for a living.
Anyone who deals with the public has to be a patient person with a backbone of steel and fast reflexes when biting the tongue.
When I had a storefront in New Orleans, Louisiana, we had a steady traffic of customers. Lot of regulars, some newbies wandering through and some I truly think landed their spaceship around the corner and walked through our door.
The questions and requests got so ridiculous that we put a legal pad in the back of the kitchen with a pen. Everyone who worked there was aware of "the pad". If someone would walk in and ask or say something completely ridiculous or unreasonable, we had a code question "IS THE OVEN ON?" The person dealing with the irrational customer would set the temperature and the crazier the person was, the higher the temp was on the oven.
Now, here is what i don't understand. I have never understood this nor will I continue to try.
What is the misunderstanding about the work and time involved in catering an event for someone?
It's as if some people assume there are fairies who come out at night and chop onions, stuff pastry, marinate 300 pieces of chicken.
I do however believe that it's more of a denial issue due to a common verbal exchange  between a caterer and a shopping customer.
Customer says: "I'm having a party for 50 people and we want it nice but don't have much money to spend. We were thinking something easy, like heavy hors d'oeuvres."
This is confusion #1.
This is when the catering reality sets in and the caterer immediately knows and takes out the RED pen (we all have them). When you explain to the person that hors d'oeuvres are very labor intensive so they are not budget friendly, they seem like you've told them the sky is falling.
So you give suggestions as to what you can do for the amount of money they have to spend as you look at the clock and  start documenting minutes.
It usually comes down to another ultra popular verbal exchange:
"Well I have an option of delivery and set up. That would work for your budget"
"Who is going to clean up?"
"I would imagine you unless you hire someone"
"Well, we don't want to clean up."
The best is when you suggest that they would do much better budget wise to prepare the food themselves, they say: "We don't want to do that because it's too much work."
That is when you start looking for the bottle of wine.
I was recently approached by a corporate group who meet once a week for a meeting. They have it catered. They weren't happy with the current caterer and heard of my good food and service. We spoke about what they were looking for and then the drum roll began when it was time to talk about the budget.
They told me their budget was 7.00 a person. For this amount of money, they wanted a salad, an entrée with sides/vegetables, china, flatware , linen napkins, delivery, set up and pick up of the dirty pans and dishes when their bellies were full. Only to go home and clean all of these dishes.
Here is what I said:
When I tell you this, I do not say this sarcastically. I say this with truth and realism. I get PMS once a month. When I get PMS, I crave In-and-Out  Burger. When I go to the window at the drive through, my combo meal is 6.66. That is a burger, fries and a drink.
The other option is to eat 7 packages of these: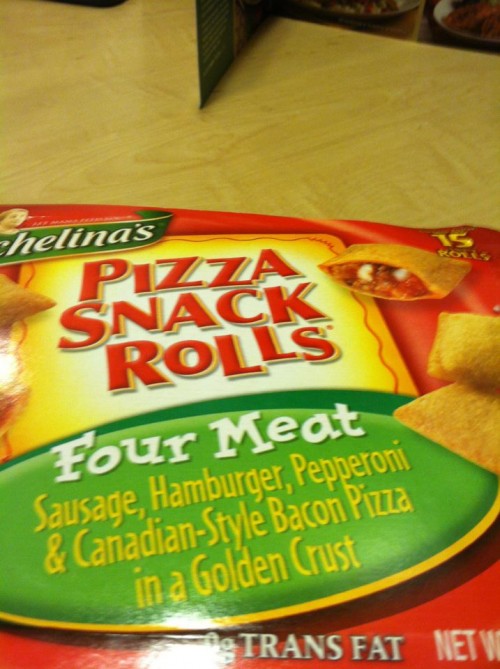 Throughout my 16 years serving people food and making them love me from the bottom of their stomachs, I've compiled pages of stupid questions, comments and requests. One is actually the title of today's blog.
Yes. A woman asked me "At what time is the food not fresh?"
The entire exchange sounded like  the "Who's on first" routine by Abbott and Costello.
Here are just a few of the questions and comments I've received in my wonderful 16 years of the culinary business:
I'd like to buy a half of a meatball because I don't want to pay $2.00
If I buy the tomatoes, would you make the salsa cheaper?
Really?  You charge for your expertise?
What do we do when the living room is empty?
I'd love to recommend you as a chef at my spa in Mexico but you're too overweight
Would you mind buying some felt and putting them on the bottom of each leg of the rental chairs
This, my friends, applies to most all professions and may seem like a dream buster at times. It's not. It's actually a motivator for you to prioritize and structure your dreams so you can say no to ridiculousness like this.
I used to think that people someday would catch on and realize the absurdity of this practice but the reality is this:
There will ALWAYS be chef who is desperate enough to endure the crap and will truly believe he/she will get major exposure and become the next Bobby Flay or Rachael Ray.
So when you run into these gems of people who want you to build a dance floor, or drive 60 miles to measure a room, smile and know that they are giving you a gift. A gift of assurance to exercise your self respect and not feel resentful because you feel used. You should never feel used in your dream process.
Until next week, keep your priorities straight and your dreams strong.
Maria

Enjoy this special 8WomenDream Guest Contributor story submitted by new and experienced big dreamers throughout the world, edited and published to capture a dream perspective from different points of view. Do you have a personal dream story to share with 8WomenDream readers? Click here to learn how to submit dream big articles for consideration.
Note: Articles by Guest Post Contributors may contain affiliate links and may be compensated if you make a purchase after clicking on an affiliate link.