Last updated on December 7th, 2012 at 12:21 am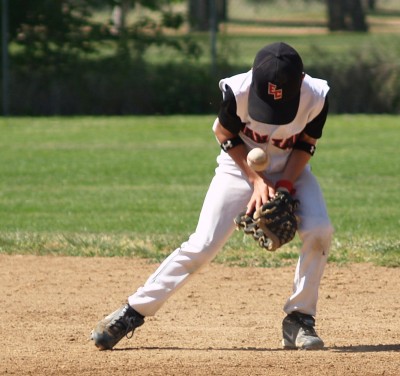 Unfortunately there is not a lot of research done specifically about successful dreamer traits and characteristics – at least that I could find. But the generic discussion of nature versus nurture is an interesting one.
It's more than likely a successful dreamer has a mixture of both nature and nurture.   Not an equal amount of the two, but rather a combination of  what you are born with and what you learn from in your day to day life that determines your success.
Nature: What are some traits that a successful photographer is born with?
Insatiable inner drive to wonder, learn and ask "what if" –  Remember being a kid and having tons of ideas and creative ways to solve certain problems?  Let your natural curiosity and drive take over and keep asking "what if we did it this way?"
Intuition – Reasoning with facts and logic will not get you through all of life's situations.  Using your intuition and trusting your own gut instincts when making decisions will be valuable to your success as a dreamer.
Positive outlook – You have heard the saying "you cant train nice."  Following your dreams is hard enough without injecting cynicism and unfounded doubt into the mix.
Nurture:  What are some skills and characteristics a successful photographer learns by being alive?
Tenacity:  You will fall down.  So when it happens, get back up, learn from it an move on.
Quest for Yes – Take no for an answer if you have to, but don't accept it as the final word. Think outside the box.  Rethink, redesign or rebuild – but always seek out yes.
Effective goal setting – Know how to see the big picture of your dream – and also how to take that big picture and break it down into manageable steps and goals so you have action plans to work from.  Actions you take towards your dream should be intentional and relative to what you want in the short and long term.
Time management – In my experience this is a very mis-understood concept in business and in life.  I heard a quote once that "time is just another word for life."  So to understand your own priorities, use the word life when saying things like "I don't have enough life to call my father to say happy birthday" or "I'm running out of  life to finish this project." How does that feel?
Until next photo,
Rem
Remy's dream is creating opportunities for photography showings and public displays of her work.

Enjoy this special 8WomenDream Guest Contributor story submitted by new and experienced big dreamers throughout the world, edited and published to capture a dream perspective from different points of view. Do you have a personal dream story to share with 8WomenDream readers? Click here to learn how to submit dream big articles for consideration.
Note: Articles by Guest Post Contributors may contain affiliate links and may be compensated if you make a purchase after clicking on an affiliate link.