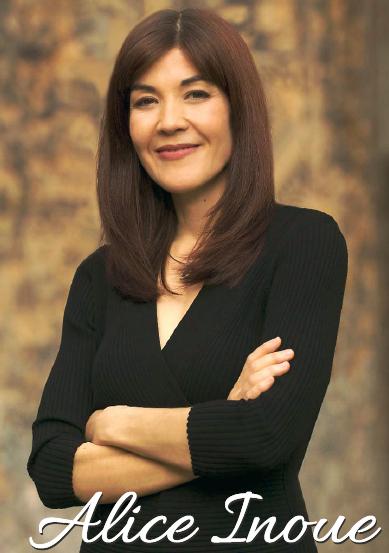 Can we be happy when situations and circumstances in our lives are not what we want them to be?
The answer is yes!
Regardless of genetic makeup, personality, or background, you can learn to make choices that support your happiness.
Being happy doesn't depend on achievements, finances, or relationships. It depends on you, and the choices you make every day. Thoughts can be shifted, and strategies that can be used to focus on the positive in your life.
1. Give people the benefit of the doubt before you get all worked up. See them with a new perspective. Don't weigh yourself down with judgmental energy. There are more important things to focus on.
2. Slow down. Take more time to do less things. What low priority things are you working on? Let something go. Just do it. Create space for yourself.
3. Go to sleep earlier! Get extra rest. Your body and mind need more time to rejuvenate and recharge. Don't make excuses why you can't. Just get in bed at least 30 minutes earlier tonight.
4. If you are in the midst of a crisis or challenge, reach out. Friends can be an incredible source of support and healing. Professionals can help you to stay centered and sane. You are worth it.
5. Remember that you are not going crazy! I have said that ten times this week. ALL IS WELL. You will be fine. Just remember to keep breathing and be gentle with yourself.
Big hug and blessings to all!
Alice
8 Women Dream is pleased to introduce Alice Inoue, CIO "Chief Inspirational Officer" of Alice Inoue Life Guidance, LLC. Alice will be offering her extraordinary inspiration for life in articles on 8 Women Dream.
Her multi-cultural life experience and eclectic training is the base for her path as a "Life Guide", which enables her to share her own unique brand of wisdom and inspiration with all who cross her path. Specializing in taking "out there" non-traditional topics such as astrology, feng shui and spirituality down to a level that makes sense, her goal is to inspire audiences towards seeing new possibilities within their lives.
Alice's education and background is both classical and non-traditional. Born in San Francisco and raised in Taiwan from the age of eight, she entered the University of California as a pre-med student and earned a degree in Biology at the age of twenty. Rather than enter medical school at that time, Alice traveled to Japan to teach English. Already fluent in English and Mandarin, she added Japanese to her linguistic skills and cultural studies.
After moving to Hawaii in 1989, Alice entered the world of business as an administrative assistant, moving into the role of an operations manager soon after. In an unexpected shift, she jumped into the world of media, first debuting as a live-daily TV show host, followed by years as a bilingual News Anchor and host of her own weekly Japanese TV show.
During this time Alice also served as spokesperson for a multitude of companies. Inspired by inner guidance and a long-standing interest in spirituality, Alice once again made a dramatic shift in her life path and became an ordained minister. Within months she began rigorous self-study, as well as intensive studies with respected masters of Feng Shui and Astrology.
Since then she has advised thousands worldwide on their life cycles through astrology and offered her feng shui expertise to many hundreds of homes and businesses in all parts of the world. She has made numerous guest appearances on radio and television and has been prominently featured by all major state publications such as Midweek, Hawaii Business Magazine, Pacific Business News, Honolulu Advertiser, Star-Bulletin,  Homescapes, Star-Advertiser, and Hawaii Home and Remodeling to name a few.
In addition to her work with individual clients, Alice also serves as a presenter and workshop leader to both corporate and private audiences. With meaningful content and a highly energetic, engaging presentation, she connects with her audience in a way that is enlightening and inspiring.
Alice's personal products include an array of books, DVDs and most recently "guidance jewelry." Alice has published three books – A Loving Guide to These Shifting Times (2008) Be Happy! It's Your Choice (2009), and Feng Shui Your Life! (2010). Her books all guide readers towards empowerment and gaining a new perspective in their lives.
Her series of three Feng Shui Instructional DVDs are based on her signature presentations; Feng Shui Demystified, Feng Shui Illuminated and Office Feng Shui which she co-produced with Oceanic Time Warner.
Her guidance jewelry line includes locally-designed, hand-made gemstone and sterling silver charms, necklaces and bracelets exclusively available in Japan. She also has a three piece set of vibrant bag charms based on the character in her "Be Happy!" book displaying inspiring reminders such as "Be Open" "Be Yourself!" and of course, "Be Happy!".
Alice is currently working on her fourth book, Just Ask Alice due to debut in November 2011. Just Ask Alice is written in a "Dear Abby" style question and answer format compiled from thousands of consultations based on her most frequently asked questions on career, wealth, relationships, children, in-laws, health and more. Questions are answered by applying the most appropriate guidance using a combination of astrology, feng shui, life guidance, and spirituality.
We look forward to sharing Alice's wonderful, uplifting perspectives on living a happy, dream-filled life.
You can read more about Alice at AliceInspired.com.

Enjoy this special 8WomenDream Guest Contributor story submitted by new and experienced big dreamers throughout the world, edited and published to capture a dream perspective from different points of view. Do you have a personal dream story to share with 8WomenDream readers? Click here to learn how to submit dream big articles for consideration.
Note: Articles by Guest Post Contributors may contain affiliate links and may be compensated if you make a purchase after clicking on an affiliate link.