Last updated on October 25th, 2019 at 01:14 am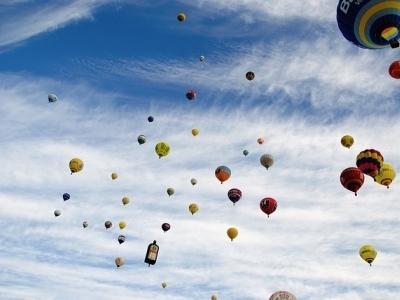 You hear the big dream entrepreneur stories. Products are launched and WALA! $100,000 or 1 million dollars is netted with a product launch.
The last thing successful entrepreneurs talk about is the journey they went through to get to the successful launch of their product to the market.
It's a lot harder than you can possibly imagine.
Today I am going to share with you what Darren Rowse of Problogger fame says is the reality behind successful product launches.
Darren talks about launching his travel photography book on his Digital Photography School blog.
The book sold about 5,000 copies in the first week and a half during the launch period and hit the 6 figure launch mark. A significant amount of money.

As a launch event, it was really quite profound, powerful and fun to be involved with. But that launch was built on the back of 41/2 years of other stuff. It only succeeded because I had put in 4 1/2 years of work on that particular blog, and 2 years before that of blogging about photography on another blog, so it adds up to 61/2 years of work."
No product launch is an overnight success
There are several foundational things you need to be working on as a blogger. You hear about the 6 and 7 figure launches and you think you can never do that but the reality is that you can if you look at it as a journey.

Every day over the last 8 years on my blogs, I have put out content and have tried to make that content the most useful content that I can. That for me is the most basic thing that will take you closer to that big launch. keep adding content to your blog–whether it be in video, podcast, posts, tweets – add content daily to the web in different ways.
Build relationships
Everyday you have the opportunity to get closer to that big launch by getting to know someone else on the web – a potential reader, another blogger, or just someone who is interested in the same kind of stuff that you are on Twitter. You never know where those relationships will take you. You never whether that one reader will lead to thousands of other readers, you may find someone you can collaborate with on future projects. Seek out those online relationships.

Search out one other person you can connect with that you can get to know.
Build your skills
Add to your repertoire of things you can do – learn how to modify the design of your blog, master a different type of social media, maybe its around. Learn something new to better understand and add to your knowledge base.

Add to your brand. Think about doing little things like tweaking the design, and really thinking through what your brand stands for.
Build your list
Another one of the foundations is building my list. Adding new people who subscribe to your blog and finding new ways to do that. Yes, its something that you need to set up and kind of let run to some degree, but its a day-by-day thing. Every day as you add to your list, whether they are Twitter followers, RSS subscribers, or email subscribers, as you grow your network your influence grows and your potential to have a bigger impact and bigger launch.
The point is to get you to think about what you can do today and tomorrow that will get you closer to your ultimate goals.
Set yourself some tasks this week, just little things like–
1. Blog posts you can write
2. Skills you can learn
3. People you can interact with
4. Features you can add to your blog
It's great to have the big product launch in the back of your mind, but in the front of your mind needs to be the daily activities that will take you closer to that.
Here's a video by Darren Rowse "What they Don't Tell You About Successful Product Launches"
Heather Montgomery

Heather Montgomery is a fitness writer, triathlete, and serial entrepreneur who is devoted to sharing what she has learned about becoming a triathlete after age 40. She uses her Metabolic Training Certification to help other women struggling to get fit in mid-life. She lives and trains in Santa Rosa, California, the new home of the Ironman triathlon. You can find her biking the Sonoma County wine trails.
Note: Articles by Heather may contain affiliate links and will be compensated if you make a purchase after clicking on an affiliate link.