Last updated on October 1st, 2012 at 12:18 am
Overnight success is a lie.
To be good at anything we need practice, and practice takes time.
The idea of an overnight success is ludicrous, even if the press lives to tell us differently.
Those who have made it through to grab the brass ring say,
"You'll think you are on the verge of death early and often, but you aren't— and you can make it through if you start with an idea that people want and keep working on building something people want."
I believe people want – and need support in understanding what it takes to achieve their dreams.  It's why I started 8 Women Dream.  I want the women here to serve as an example of the thoughts and actions which move us closer to our dreams, or how we sometimes allow life to get in the way.
Both tell the whole story.  And judging by the dates of the posts on this blog – which stretch back into 2009 . . .
Dreams are not made overnight.
They are hard work, often marred by set-backs and sometimes even boredom.
Yes, boredom.
Dreams require hard work, and that work can be tedious.  It's the dieter who continues to eat raw vegetables, even when she thinks she can't take one more bite.  It's the student who continues to work the minimum wage job, while he puts himself through college – living off of Top Ramon and popcorn until he graduates years down the road. It's that band that plays at 2nd hand club after club for ten years, while working odd jobs, until someone gives them a chance to be heard by the masses.
Dreams are accomplished by never taking ourselves out of the game – even if that game takes years to complete.
Which brings me to thoughts of the New Orleans Saints playing in Super Bowl XLIV.
It's quite the come-back story which has all the markings of a dreams-come-true heroic tale. Only four years ago the New Orleans Saints faced an uncertain future after Hurricane Katrina. They were forced to play their home games away, while New Orleans rebuilt itself  – along with their coliseum, which housed so many after the storm. (An image I will never forget).
Many weren't sure if New Orleans could come back from such devastation. Rebuilding takes time.
5 years time and they still aren't done.
The New Orleans quarterback, Drew Brees once suffered an almost career ending shoulder injury with San Diego in 2005.  There's 5 years of comeback work in his story too.
Could you stay with your dream for 5 long years?
Could you stay with it when others tell you to quit?
It's a question often pondered by the members of this group, along with:  Is this going anywhere? Am I wasting my time?  What if I can't do this?  Am I doing enough?  Will people laugh at me if I fail?  What if I am the only one who doesn't make it?  Am I holding the group back?  Do I really feel like doing this anymore?  This is harder than I thought.
The New Orleans Saints franchise was formed in 1966 with players who did not play in today's Super Bowl win.
The dream was set in motion by people who believed New Orleans should have a championship team.  Each person who worked for, played for, coached and supported the New Orleans Saints over the years helped make today's dream a reality.
Do we even know who those people are?
There is years of work, sweat and tears behind today's win. Toiling away behind closed doors, without fame or admiration, coaches and players have trained, fought and perfected their skills.  They did not give-up through injuries, divorces, failed relationships and illness.  They stayed in the game.
And by staying in the game, they set in motion the wonderful super bowl win for a city who needed an impossible dream-come-true story.
Seth Godin, who's views on success I admire, says, "The goal, I think, is to be an overnight failure, but one that persists. Keeping costs low, building a foundation that leads to the right kind of story, the right kind of organic growth. Kathleen McGowan, wrote a book that she believes in, one that was worth investing years of her life into. And then she painstakingly made progress until she became the next big thing."
Just like New Orleans is now the next big thing.
I myself anticipate 8 Women Dream being called an overnight success too, but all of you will really know that it has taken me 45+ of pre-work years to get here — just like the Saints.
Congratulations New Orleans on your 46-year, overnight success.
Catherine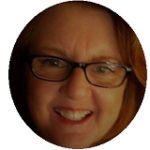 Catherine Hughes is the founder, content director and editor-at-large of 8WomenDream. She is passionate about helping women step out of their own way and strike out into a world waiting for their special talents. She's a published author and a former award-winning mom blogger. Catherine has helped companies both large and small create engaging web content, social media narratives, and unique blogging platforms. She claims to be a redhead, but don't hold that against her.
Note: Articles by Catherine may contain affiliate links and 8WD will be compensated if you make a purchase after clicking on an affiliate link.