Last updated on April 2nd, 2012 at 11:31 am

Change is afoot in the zodiac. It's not NEW news since those astronomers figured out the whole "shift in the Earth's axis" way back when. The outcry online with this news ranges from distraught to hilarious and got me thinking.
Does it make it easier to live our lives if we can identify with a larger group of people?
As with any endeavor in life – career, dreaming, personal relationships – I think most of us want to belong and be accepted. What better way to explain my seeming multiple personalities other than "I am a Gemini"?
Or I used to say I was. Apparently now I'm a Taurus, and since I know nothing about that sign, I can't identify with it yet. The burning question now is . . .
A quick caveat – I am not a huge believer in the zodiac. I choose to look at my horoscope occasionally for entertainment and fun. So let's do some comparisons, and see if I can channel Taurus "The Bull" into my dream plan.
The Taurus individual is a stable, conservative, home-loving individual who will always make a loyal friend or partner.
OK, I do hope that my family and friends see me this way. Not loyal like a puppy, but supportive. Stable may be a sticking point. But normality is never something I strive for, especially with my dreams.
Like a bull, the Taurus personality will almost never lose course and will remain level no matter what chaos surrounds him.
My family is famous for this. Handle the situation, get past the immediate crisis, then completely break down later. This has actually come in handy several times while pursuing my dreams.
The Taurus individual is stubborn – the most stubborn of all the zodiac signs.
Stubborn I will completely admit to. I've definitely been stubborn with my dreams or goals. In some cases holding on to the point of disaster. This may be a trait I will have to rework.
Taureans in the workplace are the ones with neat, well-appointed, comfortable offices that never change much.
I almost fell off my chair laughing at this one. Cath and Remy can attest that "neat" is not a word that describes my working environment. Maybe comfortable. As long as the heater is on.
Taurus likes the good life, but tends to be careful with money, slowly building up wealth as he goes.
This I can use in pursuit of my dream. Or use as an excuse. Sure I'm not rich yet, because I'm s-l-o-w-l-y building wealth. This may be another for the reconsideration pile since this has got to speed up.
But wait . . . until yesterday I totally related to being a Gemini!
Does this mean we can choose the traits that really work for us in driving our dreams?
I say YES. Now go throw a dart at the zodiac and pick everything that works for you. And if it doesn't work tomorrow feel free to change it.
What dream strengths can you identify with in your "new" sign?
– Heather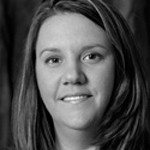 Heather's dream is to have multiple streams of income, starting with launching an e-commerce website that showcases her couture jewelry, which are crafted by her. You can find Heather online at For Your Adornment; Etsy.com; and Twitter And Beyond Dot Com. She also teaches Social Media tactics for business, besides being CEO of her own web design company. Heather's post day is Friday.

Heather Montgomery is a fitness writer, triathlete, and serial entrepreneur who is devoted to sharing what she has learned about becoming a triathlete after age 40. She uses her Metabolic Training Certification to help other women struggling to get fit in mid-life. She lives and trains in Santa Rosa, California, the new home of the Ironman triathlon. You can find her biking the Sonoma County wine trails.
Note: Articles by Heather may contain affiliate links and will be compensated if you make a purchase after clicking on an affiliate link.