Last updated on November 6th, 2019 at 03:20 pm
When it comes to working on your big dream, you can be distracted by events in your daily lives that may make you feel like you are moving forward on your dreams, when you really aren't doing anything but spinning your wheels in place.
But our minds have convinced us that creating that "to-do" list is the same as working on our dream. Well, is it?
That "to-do" list could be just the thing preventing you from seeing the thing that you need to really do and it could be staring you in the face — if you'd just slow down and look up from your to-do list and eliminate your distractions long enough to see what the universe is presenting.
Right now in your life, there is probably an opportunity being presented to you that you should take, but you just don't see it because your life is filled with little distractions that feel like accomplishments.
Really.
The truth is that dreamers can be your own worst dream enemy by thinking that you see and understand all there is to see and understand your dream. The truth is probably quite the opposite.
Take the following video for example. Please watch it and then we can have a little chat about dreaming and being aware. Trust me, it's short and worth the time —
Were you distracted?
Doesn't it make you stop and wonder what else you are missing when it comes to living your dream?
Opportunity could be knocking on your door, but you've allowed yourself to be distracted by the news, the political environment, your current job, your bad habits — anything that prevents you from slowing down, getting quiet and spending a few minutes relaxing so that you can see what is available in your life beyond what's for dinner.
The way to counteract these distractions to your dream is to make an appointment with yourself — either once a day, or once a week. Set an appointment time that you will commit to keep, like the first or last 10 minutes of your day, or 2 hours on a certain day, or a whole day (like me).
For me, Sundays are my "dream day." I spend the entire day from the moment I wake up until I fall asleep checking in and working on my dream.
Since part of my dream involves this website, I spend 4 hours of my Sunday working on my 8WomenDream website to-do list — actually working the tasks, but before I start them, I ask myself which one is going to take me one step closer to my dream.  I work on that one first.
The to-do list helps keep me focused on accomplishing something each week that will bring more traffic and attention to what we are doing here, but I don't let the creation of a to-do list make me feel like I have done something for my dream.
My "dream day" become such a part of my life that everyone knows that I am not available on Sundays.
I also recommend that you create a vision board of images and words associated with your dream and place them on the wall next to your bed so that you are glancing at these images at least once a day.  These subtle images will remind you of the bigger picture and subliminally counter the negative images from the news and other distractions in your life.
Don't take the vision board down until your dreams have come true. I don't care if it hangs there for 8 years.
Just leave it up.
Eventually, by paying attention, you will wake up one day surrounded by people and circumstances that align with your dream and your vision board. But you have to be able to see that they are there.
Then you have to be willing to go for what is being presented to you.
Catherine Hughes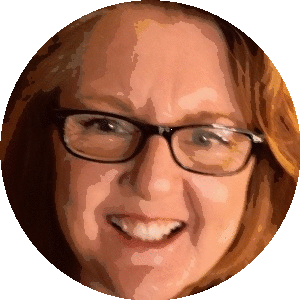 Catherine Hughes is the founder, content director and editor-at-large of 8WomenDream. She is passionate about helping women step out of their own way and strike out into a world waiting for their special talents. She's a published author and a former award-winning mom blogger. Catherine has helped companies both large and small create engaging web content, social media narratives, and unique blogging platforms. She claims to be a redhead, but don't hold that against her.
Note: Articles by Catherine may contain affiliate links and may be compensated if you make a purchase after clicking on an affiliate link.