Last updated on September 30th, 2012 at 11:47 pm
Just after I spread some more straw under the Big Mac, Ghost variety and Cinderella pumpkins and gourds, I skibbled out to take a peek at block one and two of the Pinot Gris, then over to the south side Pinot Noir blocks to spy some veraison in the vineyard.
Veraison is the color change that happens in the grapes that will lead to sugar and flavor development, the right balance of Ph and acid, then ultimately to ripening and my winemaking husband's picking date decisions for vintage 2012.
This all has me dreaming crazy good dreams of my very favorite season–fall.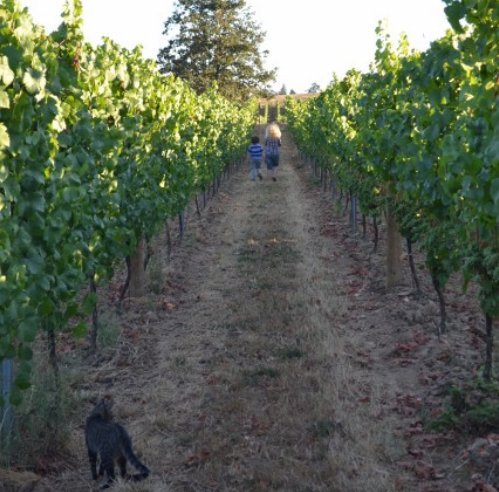 The dreaming comes easy as the weather has been much cooler with a couple of drops of rain here and there today, and the apples from our trees pie cooling out in the noticeably crisper, Willamette Valley evening air.
A perfect and true work of natural art to me, the clouds make for spectacular pinks and salmon colored sunsets that have been my personal harbinger of all things harvesty here out in the wild western sky.
Good, good work for days and days on end is in our not too distant grape future, and the plan for our family's September and October is an exciting prospect for certain.
With my husband, Bryan, endeavoring to do an incredible, fully participatory, masterful wine making job and be a family man, too boot, it is my responsibility (and complete pleasure) to manage everything else and also record initial grape chemistry numbers in the lab for him, track fermentations and reanimate the yeast for what looks like a really big harvest in terms of tons coming on to the crush pad, into the crusher/destemmer then presses to tanks and some to barrels.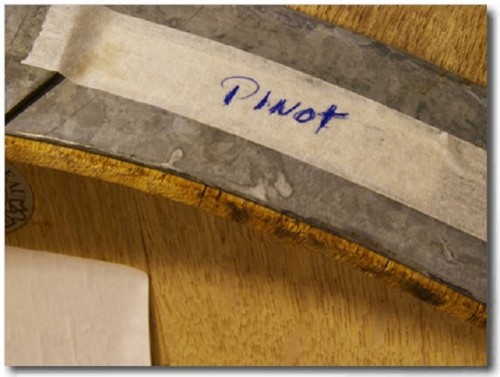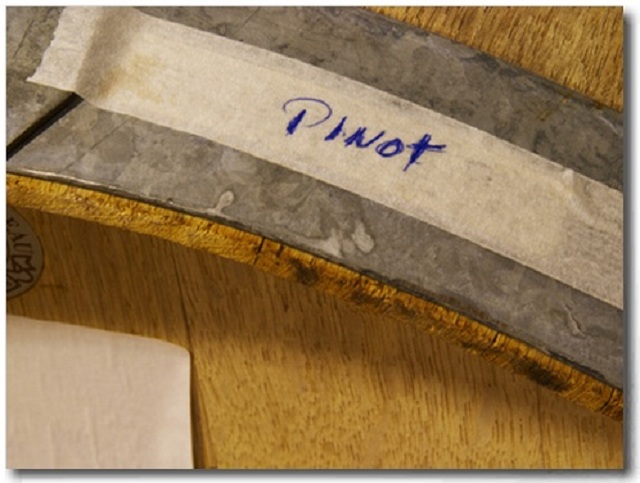 The "everything else" I speak of is the care and keeping of our daughter Sweet Petite and son, Jakers, whom I delight in home schooling, our kitty Mr. Twiggsie, the sweet hens and our home and garden, in the middle of just 206 acres of land that the winery farms.
September also has our family traveling together to check on additional fruit that is purchased from growers in the Walla Walla area of Washington/Oregon in the magnificent Columbia River Gorge, as well as the Southern Oregon wine region near our beloved, picturesque hamlet of Ashland.
Yep, it's a lot.
A lot to do, to prepare for, to see all the way through to our estimation of successful completion, and above all to be grateful for.
Living this life of my dreams, with the man of my dreams and the family we have created is an awesome gift. Living in a state of constant gratitude for the blessings in my life keeps me ever happy and truth be told brings more happy into my days.
Here's what there is no room for–complaining, grumbling or sourness.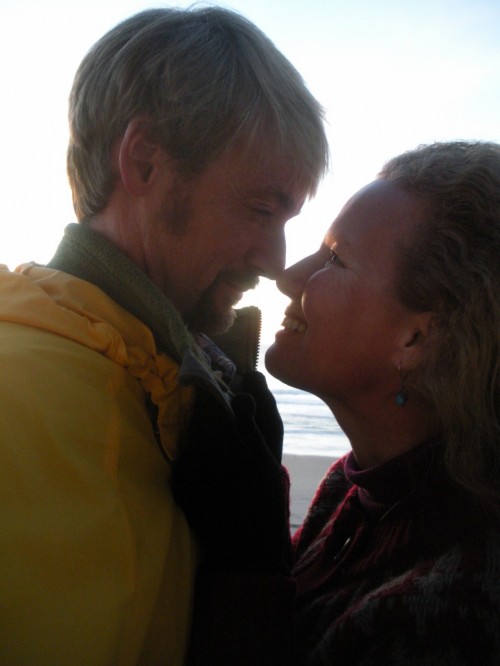 In the year that marks our sixteenth harvest in Oregon, since our fond farewell to the place where we met and fell in love, Napa, California, my Bryan and I know what to expect from a harvest and crush and from each other.
We expect huge amounts of love from each other and our children, coupled with heaping helpings of affection and ever-present respect for the joy that is our life.
This calm before the crazy harvest storm next few weeks, is a perfect time to take stock of the people, things, skills and experiences I always dreamed of having fill the picture of my life.
After that, I sometimes whisper, oftentimes share and occasionally shout from the top of the hill in the middle of the Riesling, my deep and profound song of thanks and love for all that is my wonderful life.
Many blessings, until I share my grape life with you next Sunday.
Shellie

Enjoy this special 8WomenDream Guest Contributor story submitted by new and experienced big dreamers throughout the world, edited and published to capture a dream perspective from different points of view. Do you have a personal dream story to share with 8WomenDream readers? Click here to learn how to submit dream big articles for consideration.
Note: Articles by Guest Post Contributors may contain affiliate links and may be compensated if you make a purchase after clicking on an affiliate link.