Last updated on January 9th, 2012 at 12:35 pm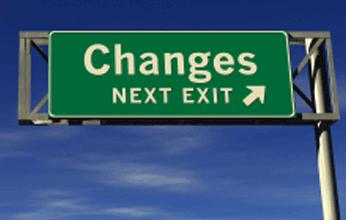 Does the environment where you live support your dream?
To be successful at going after your dream, you must first think carefully about the environment that you are currently surrounded by, and what accommodations need to be modified in order to support the actions needed to bring your dream more fully into your life.
Because dreaming is about change.
And sometimes this change involves modifying the life that currently surrounds you.
For example, say your dream is to drop 60 pounds, one of the first environmental changes would be to rid your kitchen of all foods which don't support this dream.
If you have family who isn't behind your desire to rid your kitchen of fattening foods, then you have to come up with a modified plan for dealing with this problem, like enlist the support of a nutritionist.
You have to find a way to face the challenge and come up with a modification, or your dream is doomed from the start.
I am a big fan of Erma Bombeck, and when she decided to go back to school and pursue her writing career she had many obstacles to overcome. One of them was being a full-time mother of three kids while trying to find a quiet place where she could write.
Have you ever tried to write with children in the house?
I am shocked every other word in my posts isn't "Mom?"
Oh wait, my son just said, "Mom?"
Seeeeee?
Did Erma Bombeck give up on her writing dreams because she didn't have the "right" place to write and her family was too big of a distraction? No. Â She modified a corner of her very small bedroom by adding a plank top with two supports of cinder block to create a writing desk. Talk about modifying your bedroom to fit your dream life. Â My guess is she probably wrote in the early mornings when everyone was still asleep.
Sylvester Stallone wrote the "Rocky" screenplay in three days, in between working at his deli counter and movie theater usher jobs.  Do you think he slept very much?  He had to work two jobs to accommodate his screenplay dream.  My guess is that he didn't have time for friends, and you probably didn't find him out in the bar scene.
Paula Deen started her "Bag Lady" catering service from her home kitchen where she made sandwiches and other meals, which her sons Jamie and Bobby delivered to businesses.  In the beginning she had to use day-old bread and food that was on mark-down, then create something from them, because she could hardly afford the ingredients.  She turned her kitchen into a catering business to change her life.  She also didn't date and devoted everything she had to building her food empire.
Singer Patsy Cline was first married to contractor Gerald Cline, who did not support her her quest for stardom. While she dreamed of a career as a superstar, he wanted her to conform to the role of a housewife. Â They divorced in 1957, at a time when divorce was frowned upon.
Jard as it might be to imagine, would you get divorced to achieve your dream? Would you give up your lover, ignore dating, go without wine, quit sugar, forgo sleep, eat rice and work 7 days a week?
After all, dreaming is about the strength of your desire to be who you are meant to be.
Modifying your life for your dream is a personal decision, but it is an idea that must be looked at in order for you to move forward in your dream.
To be a writer, you must modify your life to allow for the time to write. To be a professional dancer you must make room for dance lessons and auditions. To be a professional musician you must be willing to practice all the time, be on the road away from your family, and enjoy hotel food.
Modifications. 
Sacrifice.
 Tough Decisions. 
Discipline.
These are all are a part of the dream process.
Are you willing to pay the price for your dream – because all dreams come at a cost.
When you declare your dream intention to the world, obstacles will certainly appear.  It's as if suddenly 1,000 armed guards show up to block your way, and kick sand in your face.  It's the universe's dream boot-camp ready to test how badly you want your dream to come true.
It hinders you progress with hidden life mines in attempt to kill your dream.
It's at this point that many people give up.
In the book Ragtime, by E.L. Doctorow, he points out that with the success of the American dream, one must make sacrifices – "compromising morality, physical well-being, conscience, or identity."  He argues that the overall benefits (of dreaming) seem to outweigh the adverse affects that result from chasing an enduring dream.
It's as if your dream has to go through some sort of fraternity hazing from life before you can reap its rewards.
So my challenge to you this week?
Grab a piece of paper and write: "I am willing to sacrifice ____________________________ in honor of my dream!'
Then sign it.
If you aren't willing to change your life to accommodate your dream, then I believe your dream will never come true, because you will sacrifice opportunities to work on your dream in favor of something less important.
Can you live with that choice?
Leave me a comment and let me know –
Catherine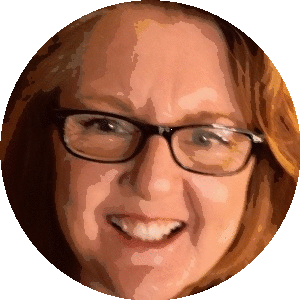 Catherine Hughes is the founder, content director and editor-at-large of 8WomenDream. She is passionate about helping women step out of their own way and strike out into a world waiting for their special talents. She's a published author and a former award-winning mom blogger. Catherine has helped companies both large and small create engaging web content, social media narratives, and unique blogging platforms. She claims to be a redhead, but don't hold that against her.
Note: Articles by Catherine may contain affiliate links and may be compensated if you make a purchase after clicking on an affiliate link.