Last updated on July 22nd, 2018 at 03:48 pm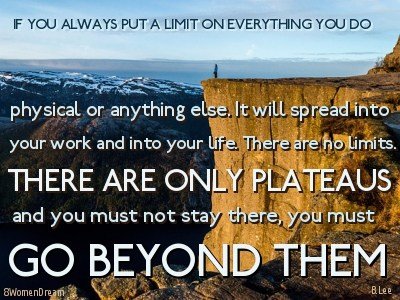 Everyone experiences obstacles, setbacks, and stalls. It's known in success circles as "The Plateau Effect."
Plateauing or stalling-out are part of the dream process, and it's up to your inner-ambition, desire, and commitment to push you past a dream plateau and hopefully drive you through to dream success.
If you're strong enough, and if you want your dream bad enough, then you will find a way to keep moving forward. If you're lucky and you stick with your vision, then one day a time will come when you see yourself living your dream life.
In the video below Brian Tracy further explains how hitting the plateau is an exciting part of learning, setting goals and improving your life.
Enjoy this excellent short video on How to Stay Motivated:
7 Plateau Points by Brian Tracy:
1. The only time your life will change is if you are doing something to create that change.
2. Start a practice of setting goals and managing your time.
3. Learning and changing go by plateaus.  At first, there is a big jump with excitement, and then you settle down and start working your goals. It seems like nothing changes for a while, then you make another big jump with excitement and then settle down to the next set of goals.  Each plateau you work through is higher than the one that came before, so plateau by plateau you move higher and higher towards your dream life.
4.It's on the plateaus that people lose heart and quit.
5. The plateau is a regular part of learning and growing.
6. On the plateau you don't see any changes for a while, so you have to have faith and confidence that you are moving forward.
7. Luck is not luck.  Luck is probability, and you can control probability.
I think the most important thing is to be kind to yourself when you struggle through the periods of dream plateauing.
Catherine
Download your copy of Find Your Dream now! What are you waiting for – it's cheap!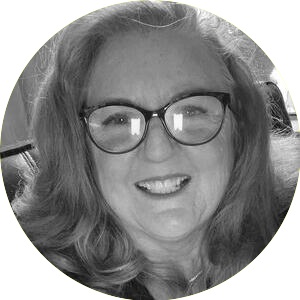 Catherine Hughes is the editor and founder of 8WomenDream. She's also a magazine columnist, content creator, blogger, published author, and former award-winning mom blogger. Catherine collaborates with companies to craft engaging web content and social media narratives. Her work, highlighting stories of the resilience and success of Northern California residents, appears in several print magazines. Outside of work, she treasures motherhood, her close friendships, rugby, and animals.
Note: Articles by Catherine may contain affiliate links and may be compensated if you make a purchase after clicking on an affiliate link.