Last updated on April 2nd, 2012 at 11:49 am
It was a long week, a week of new choices.
Starting with the fact I did not attend Toastmasters, but instead went shopping for a green tie and made an early dinner for my son's last dance.  Sometimes as moms we make choices for our children over ourselves. It happens.
I stopped eating gluten and switched to mostly salads.  I was diagnosed several years back with Hashimotos Disease, which lead to Hypothyroidism.  I have known for a long time that eating gluten causes inflammation in our thyroid diminished bodies.  I was told it held the secret to getting a handle on this disease.  It was time to let flour go.
Below Dr. Hyman talks about the care we Hashimotos sufferers need to take with ourselves.  If you are suffering with hypothyroidism, you will find him inspirational.  It's hard to find doctors who know what they are doing with this disease.
If I am going to inspire and motivate, then I need to lead my example.
Sugar is next (gulp – hear Catherine's brain screaming noooooooo – not that too).  To support this process I attended a FA meeting this morning.  FA is all about living flour and sugar free while eating to maintain blood sugar.  It's eating that adds more volume to my meals.  The people there tell some amazing health recovery stories.  I will go again next Saturday.
I have found in this process of dream planning that it is in the adding we move forward in our lives and not by subtracting.  More positives lessen the negatives.  I'm not loosing bread, I'm gaining volumes of delicious fresh vegetables.  I'm not loosing sugar, I'm gaining energy.  I'm not fighting negative thoughts, I'm just adding so many positive thoughts that I don't hear the negative thoughts at all.
The same can be said for adding seven women in my life who's dreams make me show up in my own dream plan DAILY.  No pressure here.  But I have found that isolation is the killer of inspiration.  I must be brave and light the way for these seven women, who put their faith in my abilities to help change their lives in ways they never thought possible.
Just watch me.
Catherine
(Catherine's dream is to be a motivator, motivational speaker and published writer)
https://8womendream.com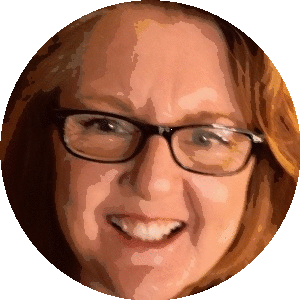 Catherine Hughes is the founder, content director and editor-at-large of 8WomenDream. She is passionate about helping women step out of their own way and strike out into a world waiting for their special talents. She's a published author and a former award-winning mom blogger. Catherine has helped companies both large and small create engaging web content, social media narratives, and unique blogging platforms. She claims to be a redhead, but don't hold that against her.
Note: Articles by Catherine may contain affiliate links and may be compensated if you make a purchase after clicking on an affiliate link.