Last updated on April 27th, 2014 at 12:50 pm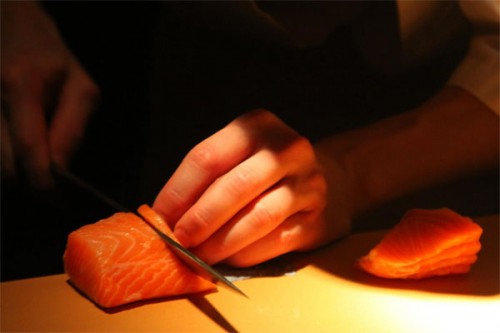 There is a Tibetan word for "trigger" that is taught frequently by one of my mentors, Pema Chodron.
The word is "shenpa."
The usual translation of the word is "attachment," but that doesn't quite cover it. There are many synonyms for it: hooked, sticky-feeling, and the analogy of having scabies (the strong urge to scratch an itch) which is shenpa.
The urge to overeat, to have one more drink, to smoke weed, to shop for things you don't need, to smoke a cigarette, engage in unhealthy sexual activities — all are examples of attempting to escape this "sticky feeling."
When I recently left my job, I was very angry because all I could think about was the disrespect and games that I encountered. I was expected to practice obedience and do what I was told — regardless of whether or not it was right. In my life, I practice doing what is right no matter what.
Call me a rebel.
In the days that followed my departure I felt a deep sadness and I questioned what I want to create in this industry that engulfs my dream. Was I a failure? Had I chosen to fail at a huge opportunity for me and all involved?
As I pondered my fate, I reverted to that child-like part of me who feels that she isn't good enough. I even had thoughts of leaving California. Silly, considering that I know to the very depths of my soul that California is where I belong.
Besides, like past 8 Women Dreamer, Rayne Wolfe, said to me on Facebook when I posted my shagrin: "Wherever you go, there you are." A comment that snapped my butt right out of that itch.
It was time to move on.
I met with one of the owners of the hotel. A very kind and honest person not involved with what had transpired.  It was a refreshing, heartfelt, honest talk. As we sat in a crowded coffee house, I cried on and off while we discussed what happened. We never lost eye contact. We admitted that we both needed closure. We hugged tightly and agreed to stay in touch. I walked to my car feeling much better about everything.
You have to close the door on the old before you can open the door to the new.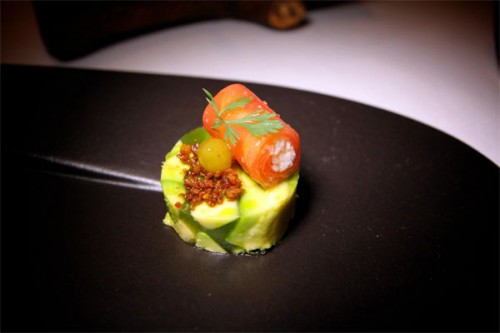 And understand that dream detours are an important part of the dream process.
When something is not serving you, or you've stopped growing, or you are extremely unhappy, respect yourself enough to force a change. Grieve the disappointment and find closure. Move on. Just make sure you are doing it for the right reasons. The dreamers road is never easy and you will experience speed-bumps along the way. It's how you handle the speed-bumps is what determines if you have what it takes to make your dreams come true.
During my recent "shenpa" period, I scratched my "itch" with overeating, drinking more than I should, and over-sleeping. I decided that I am done with that crap. It doesn't serve my highest good and left me not feeling well at all.
It was time to improve my health and get back on my dream track.
My dream of being a private chef, teaching and writing my cookbook are dreams that need me to be fully present to make them come true. They are like breathing to me and I can't allow myself to let them go because I've hit a little speed-bump and want to wallow in the past.
My plans now include traveling up the Northern California coast to connect with a new market of clients. I have meetings planned with local farmers who grow the most exquisite and unique produce I've ever seen. Their produce oozes with their passion for what they do and I want to be a part of that passion. I also have a long list of potential clients who I will be revealing some awesome new menus. Guess which menus? Yep, the ones I worked so hard on for the hotel restaurant job.
What a gift.
As I move forward with my dreams, I will be introducing food pictures by food photographer, Andy Chou. We plan to step (way) outside the box and hit the world with our insanity. The images reflected in this blog post are how I am currently feeling about food.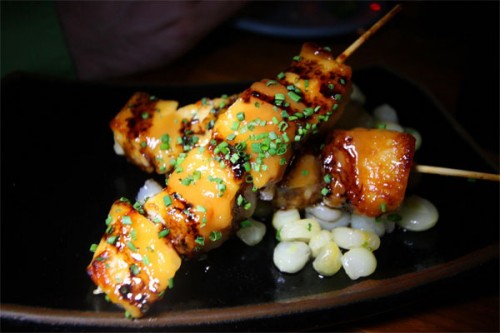 What has this experience taught me about the dreamer's journey?
Approach your disappointments with relaxation, dig in the garden, listen to some zen music, listen to nothing, breathe, close the door on the past, and step into the next adventure with confidence.
This week I'll leave you with two things: my sensual grilled artichoke eating and my recipe for grilled fish tacos.
(Remember my artichoke "screw-up" video? This was what I shot after)
Love,
Maria
Today's recipe is brought to you by the letter I. Put that letter in front of all of your positive affirmations towards your dreams.
Grilled Fish Tacos with Creamy Chipotle and Lime Infused Slaw
CHIPOTLE SAUCE:
Mayonnaise
Chipotle Peppers in Adobo
Put a couple of peppers with some adobo sauce in a food processor and add mayonnaise. Process and add peppers or mayonnaise according to your personal love of heat
FISH:
paprika
salt
cayenne
ground cumin.
dried oregano
2 ½ lb. mild white flaky fish such as snapper, halibut or sea bass
Canola oil, for grilling
TO SERVE:
8″ corn or flour tortillas, warmed
¼ small head green cabbage, very thinly shredded
1 small white onion, minced
1 medium tomato, cored and finely chopped
2 limes, cut into wedges
Make the sauce: place all ingredients in a blender or food processor and puree until smooth. Refrigerate until ready to use.
Build a medium-hot fire in a charcoal grill or heat gas grill to high (alternatively, heat a cast iron grill pan over medium-high heat). In a small bowl, mix paprika, cayenne, cumin and oregano; set spices aside. Pat the fish dry, season with salt and sprinkle with spices; refrigerate for 15 minutes. Brush the grill with oil and grill fish, flipping once until cooked through, about 5 minutes or less.
Serve grilled fish on warm tortillas. Squeeze lime juice over cabbage and place on tortilla with onion, tomato and a good amount of creamy chipotle sauce.
Fold it over, take a bite and feel the party in your mouth

Enjoy this special 8WomenDream Guest Contributor story submitted by new and experienced big dreamers throughout the world, edited and published to capture a dream perspective from different points of view. Do you have a personal dream story to share with 8WomenDream readers? Click here to learn how to submit dream big articles for consideration.
Note: Articles by Guest Post Contributors may contain affiliate links and may be compensated if you make a purchase after clicking on an affiliate link.