Last updated on January 2nd, 2023 at 01:51 pm
Merriam Webster defines the word leader as something for guiding fish into a trap. Really. When the other 7 women of 8 Women Dream first started down this blogging – chase our dreams – show up for your dream – come on I really mean it – show up for your dream project of mine you would have thought I was dragging them into the killer whale's mouth.
Death was imminent.
It was my fault.
Shoot me.
I am happy to now report that I think most of them finally see me as the cheerleader behind their dreams. I believe in them.  I believe in their dreams and the positive power having a dream can have on our lives.
There will be no death of their dreams on my watch.
But to say this dream process is easy – or a slam dunk for any of us is an understatement.  Sometimes life can get in the way.  There can be money issues, job problems, illness, marital problems, kids, divorces, non-supporting family and all the speed bumps which appear on the road of life.  Many of us dreamers have experienced some (or even several at once) of these bumps while working on our dreams.
Maybe this is how it is suppose to be.
You might be surprised to learn that for some dreamers homelessness has been associated with the chasing of their dreams.  These people include Hillary Swank, Charlie Chaplin, Jim Carrey, and David Letterman.  Some even experienced homelessness with their families, yet still held on to their dream. Daniel Craig (007) reportedly slept on a park bench in London when struggling as an actor.  Debbie Reynolds lived in her Cadillac for a while after divorcing Harry Karl.
Rejection?
It's also here in the land of dreams – Michael Jordan was cut from his High School varsity basketball team his sophomore year in high school. Dr. Seuss first published book was rejected by 27 publishers. The Beatles were rejected by the Decca Recording Company who said, "We don't like their sound, and guitar music is on the way out."
Obstacles?
This person had to work to support his family after they were forced out of their home; His mother died; He failed in business;Â  He was defeated for legislature; He lost his job and couldn't get into law school; He declared bankruptcy and spent the next 17 years of his life paying off the money; He borrowed from friends to start his business; He was defeated for legislature again; He was engaged to be married, but his sweetheart died and his heart was broken; He had a nervous breakdown and spent the next six months in bed; He was defeated in becoming the speaker of the state legislature; He was defeated in becoming elector; He was defeated for Congress then defeated for Congress then was defeated for Congress again; He was rejected for the job of Land Officer in his home state; He was defeated for Senate; He was defeated for Vice-President; He was defeated for Senate for the third time …
And then, this man, Abraham Lincoln was elected President of the United States.
Maybe the dream is also about the story.
Former San Francisco 49er quarterback, Steve Young thinks so and wrote the book Great Failures of the Extremely Successful: Mistakes, Adversity, Failure, and Other Stepping Stones to Success when he writes about experiences of failing college four times; being discharged from the army after three months; becoming divorced; being fired from 23 jobs in one summer; failing at business; a losing contestant on The Dating Game; being dropped from four literary agencies; and receiving hundreds of film, television and book rejections.
We should celebrate our obstacles, fears, doubts, and exhaustion.  Success may be one day away.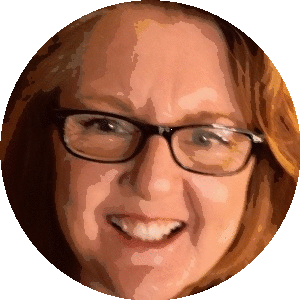 Catherine Hughes is the founder, content director and editor-at-large of 8WomenDream. She is passionate about helping women step out of their own way and strike out into a world waiting for their special talents. She's a published author and a former award-winning mom blogger. Catherine has helped companies both large and small create engaging web content, social media narratives, and unique blogging platforms. She claims to be a redhead, but don't hold that against her.
Note: Articles by Catherine may contain affiliate links and may be compensated if you make a purchase after clicking on an affiliate link.