Last updated on January 31st, 2012 at 09:16 pm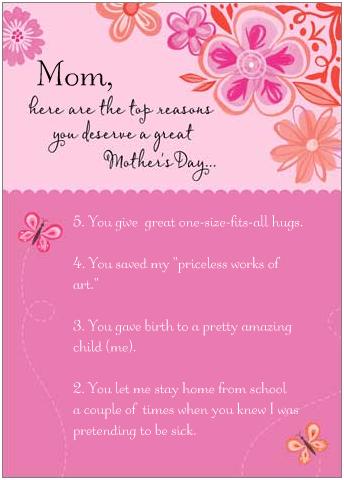 It's Mother's day today and I was thinking about successful mother skills.
Working your dream will feel like a mom caring for a baby.
Raising your dream can be just as exhausting as raising kids.
Hell – you'll be feeding it at 2:00 in the morning with lists, books, planning and writing if you really love it.
So I thought about how we can apply successful mothering skills to our dreams.
1. A successful mom develops clear communicative expectations.
Take the time to sit down and map out your dream. If your big dream is Z, then start with steps A – Y and create a plan. Set weekly goals, monthly goals and milestones and have an end date in mind. Check in with yourself and offer an honest assessment of how you are doing and fix what isn't working.
2. A successful mom doesn't expect perfection either from themselves or their child.
Stop procrastinating and take action towards your dream. Stop waiting for the perfect situation/time/experience before you begin. Start your dream right where you are. Nothing is ever perfect. Do the best that you can and let the chips fall where they may. Don't hold your dream to some perfect standard, or you might never start working your dream.
3. A successful mom doesn't fear occasional failures.
Failure can be a by-product of trying. Remember how many times you fell learning to roller skate? You weren't perfect when you started, but you got better with practice. The same is true of your dream. The more you work on it – the more successes you'll have. If you fall, get out the mother in you and tell yourself to get right back up and try again.
4. A successful mom doesn't expect to have smooth sailing.
Remain calm in the midst of turmoil. Sometimes dreaming can break your heart. Sometimes it doesn't work. There's disappointments and setbacks and roadblocks oh my. Remain calm. Get some rest. Start again. That's what the mom in you should advise. Listen to her.
5. A successful mom doesn't go it alone.
Find your tribe. Find the people who will support your dream. Your dream needs other people to help bring it to life – find the people who will help you make your dream come true.
6. A successful mom tries harder – they're consistent.
Have a clear sense of priority for your dream and be willing to put in the time to achieve it. Give more time than the average dreamer so your dream will be more than just average. Work at developing your dream to be the best dream you can possibly make. Don't shortchange your dream by putting it last on your list of to-dos. Give your dream the time it richly deserves.
7. A successful mom enjoys being a mother.
Enjoy your dream – even if it's hard or not instantly rewarding. Savor every day you spend working on it. Immerse yourself in your dream as much as possible and just enjoy it – even the days of rejections, disillusionment and disappointments. Don't just LIKE your dream – LOVE your dream process and look forward to spending time working on it.
8. A successful mom strives to be the person they want their children to become.

Be dependable to your dream. Show up for it when you say you are going to show up. Honor your commitments. Write on the day you plan to write. Exercise when you say you are going to. Take the training you promised your dream you'd take. Be a friggin' dream role model.
9. A successful mom uses praise.
Celebrate your accomplishments. Celebrate your small steps. Reward yourself when you haven't let fear get in the way of your dream. Get a manicure. Get a massage. Take a day off and go to the beach. Do something that says thank you to you.
Being an effective parent to your dream requires dedication, attention, love, and a commitment. Your dream can be time consuming, but success offers sweet rewards in the long run. Effective mothering of your dream isn't for the faint of heart.
Your dream will prosper when devotion and effort is put into it's upbringing.
Catherine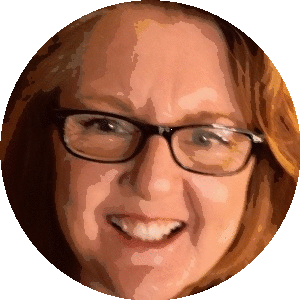 Catherine Hughes is the founder, content director and editor-at-large of 8WomenDream. She is passionate about helping women step out of their own way and strike out into a world waiting for their special talents. She's a published author and a former award-winning mom blogger. Catherine has helped companies both large and small create engaging web content, social media narratives, and unique blogging platforms. She claims to be a redhead, but don't hold that against her.
Note: Articles by Catherine may contain affiliate links and may be compensated if you make a purchase after clicking on an affiliate link.