Last updated on December 2nd, 2012 at 10:57 pm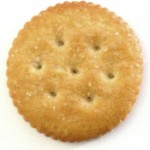 I have a confession: This week I've been very bad at working on my dream toward becoming a motivational speaker, writer, and taking this top blog dream to the next level.
I had 5 Ritz crackers on Tuesday evening. I SOOOOOOOOOOO enjoyed sucking the salt off the top of the crackers as the sweet buttery taste melted past my lips at 11pm Tuesday night.
Gluten-free be damned.
Now back up one night from that salty, buttery indiscretion to Monday night when I found myself trying to sleep in a home which was as hot as an angry redhead – who's been stood up for three days without dark chocolate.
It was 98 degrees at midnight with only a small air conditioner throwing out 70 degree air into our living room. I slept about 45 minutes the entire night. I fell asleep at 5:30am and woke up a few minutes after 6:15 am on Tuesday.
This was the perfect excuse to not attend Toastmasters.
So I didn't.
Just how long can I go before I actually have to make my first speech?
I am thinking I am getting pretty good at dodging that bullet.
However, all is not lost on your motivator as I have been continuing to read the book, The Answer by John Assaraf and Murray Smith. I am at the page where they are discussing The 5 Musts. The 5 Musts are the five key elements that must be in place in order to live a financially successful dream.
The 5 Musts are –
You must find something that stirs your soul.
You must be EXCELLENT at it.
You must recondition your mind to believe you can have it and achieve it.
You must understand how to make money at it.
You must take action EVERY SINGLE DAY.
I think that we can re-word these 5 MUSTS for our individual dreams by stating –
We must go after a dream that stirs our souls.
We must feel a burning, aching desire in our gut for it.
We must recondition our minds to believe we can have it and achieve it.
We must understand how to achieve it – without question.
We must take action EVERY SINGLE DAY.
Each day we use the precious hours of our lives to daydream, read, work on computers, clean, cook, drive our children around, eat Ritz Crackers and so on. But are we doing anything to bring ourselves closer to our dreams? What are we trading our dreams for?
Is it worth it?
I managed to walk 12.5 miles this week.  But I didn't write – nor did I attend Toastmasters. I am suppose to be going after my greatest dreams and making them come true. I think it is time for me to set some serious dream appointments with myself – every day.
What about you?  Did you let go of your dream this week – or were you one of those amazing people who set appointments with yourself?  Tell us your story.
Catherine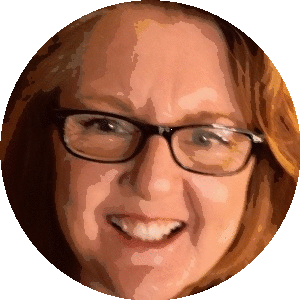 Catherine Hughes is the founder, content director and editor-at-large of 8WomenDream. She is passionate about helping women step out of their own way and strike out into a world waiting for their special talents. She's a published author and a former award-winning mom blogger. Catherine has helped companies both large and small create engaging web content, social media narratives, and unique blogging platforms. She claims to be a redhead, but don't hold that against her.
Note: Articles by Catherine may contain affiliate links and may be compensated if you make a purchase after clicking on an affiliate link.