Last updated on October 3rd, 2023 at 11:16 am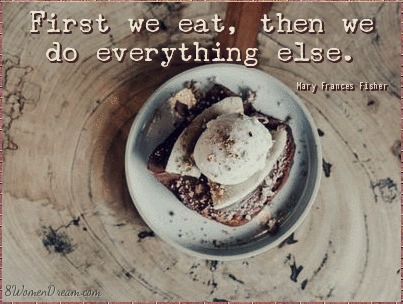 Are you a food-writing dreamer? Do you dream of being a renowned culinary writer? Are you familiar with the MFK Fisher Award for Excellence in Culinary Writing?
Each year, entries are accepted from February 10 until midnight EST, March 31, for the Annual LDEI M.F.K. Fisher Prize for Women Food Writers.
The first prize is $3,000, the second is $2,000, and the third is $1,000. Each winner receives a certificate of distinction. In addition to the top three awards, five distinguished finalists will receive a certificate of distinction.
Eligible for entry are original, nonfiction works published, produced or aired by women in English (or translated into English) the previous calendar year in any media format, including print and electronic (radio, podcast, television, video).
Subject matter may include any area that explores food and culture, such as, but not limited to, home cooking, travel, restaurants, memoir, biography, beverages, hospitality, arts of the table, agriculture, and culinary history. The works are evaluated for voice and impactful cultural insight and contribution. Submissions may be made by authors, agents, editors, producers, hosts, journalists, or any authorized person of the work.
Written works should be submitted in a PDF format and not exceed 5,000 words. Book excerpts may be compiled at the discretion of the author to showcase the work best and are not to exceed the 5,000-word count. For book submissions, the contribution of a signed copy of the work must be submitted. Broadcasts such as radio, podcast, television, and video entries are not to exceed one hour in duration and should feature one episode, not a sampling of a series. Entries should not contain advertisements. Submissions and payments are accepted on the LDEI website only during the entry period each year from February through March.
The MFK. Fisher Awards for Excellence in Culinary Writing are named for lauded culinary writer Mary Frances Fisher, considered one of America's greatest food writers and appreciated for quotes such as "First we eat, then we do everything else."
Through these awards, Les Dames d'Escoffier International recognizes and showcases excellence in culinary writing.
The MFK Fisher Awards are presented to women writers whose work:
√ Reflects creativity and insight.
√ Illuminates the pivotal roles of food, beverages, and the arts of the table and/or contributes to our knowledge of those who grow, produce, or prepare nourishment.
For complete details of the awards and online registration, visit the idei.org website.
The MFK Fisher Awards judges include editors, authors, educators, and other food professionals who are leaders in their field and not members of LDEI. Les Dames d'Escoffier is a by-invitation philanthropic organization of women leaders in the fields of food, fine beverage, and hospitality. Over 2,300 members in 40 chapters worldwide provide leadership and educational opportunities in their communities.

Enjoy this special 8WomenDream Guest Contributor story submitted by new and experienced big dreamers throughout the world, edited and published to capture a dream perspective from different points of view. Do you have a personal dream story to share with 8WomenDream readers? Click here to learn how to submit dream big articles for consideration.
Note: Articles by Guest Post Contributors may contain affiliate links and may be compensated if you make a purchase after clicking on an affiliate link.