Last updated on June 24th, 2015 at 06:56 pm
Starting Over at Mid-life
When I applied to 8 Women Dream, I never really seriously thought I'd be accepted. When I was invited to join the 7 amazing women, I was ecstatic. But then the excitement subsided and reality set in. Being one of the eight meant sharing my story, my life, in a very public way. Was I really ready to expose myself that way? What would be the purpose?
After lots of prayer, contemplation, long walks, and soul searching, I decided that not only was this the right thing to do, it was also the right time to do it. My life has changed so profoundly in the past few years. I've done a lot of healing and a lot of looking deep inside at who I'd become and who I aspired to be. But it's still early in the process for me. If my life were compared to a cocoon/butterfly, I was still in the cocoon, in that sloppy-in-between stage. I'm not quite a butterfly but not fully encapsulated in a hard cocoon either.
And it's in that state that I come to you now.
Over the next year, I will be sharing my life with you. That life includes; a writing life, a 100-year old house, an overgrown garden, three grown children, one beautiful (of course) grandbaby, a mid-life divorce, and a social life that could use some work. By sharing what's going on in my life, my hope is that it will resonate with you, my readers and that you'll trust me enough to share some of your stories too.
I can't speak for all women, but I can speak for myself. I've kept quiet for far too long and I've a feeling I'm not the only one. Somewhere along the way I lost something important; my voice. I know it's there somewhere. It might be hidden. It might be buried under layers of crap. It might have become very small. But I know it's there and this is the year that I will uncover it.  This is the year that I will find my real and authentic voice. This applies to both my personal life and to my writing life. I will be heard.
Starting my life over at 50 isn't easy.
But it is an adventure that I'm embracing with all I am. One of the first choices I had to make was where to live. A few months ago, I moved into my 100-year old craftsman style home. At times I'm so proud of myself and other times, I'm scared to death. If I make payments as scheduled, I'll pay it off when I'm 81-years old! So, as I rebuild my life and find my voice, I'm also making this old house, a home.
This house isn't just any old house; this is my old house. And it isn't just any old life waiting to be lived; it's my life.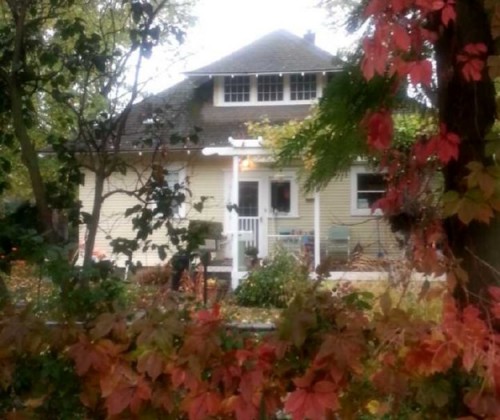 Let's connect. Find me on these social sites;
Facebook: http://www.facebook.com/breakingthecode
Instagram: http://instagram.com/karenlalaniz/
Twitter: https://twitter.com/karenlalaniz
My memoir, Breaking the Code: a Father's Secret, a Daughter's Journey, and the Question That Changed Everything (Sourcebooks, 2011) can be found on Amazon, and at all major retailers. It is available in all formats.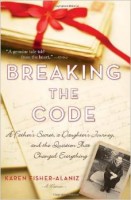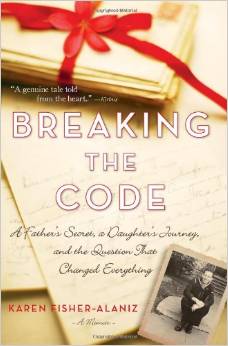 My latest stories on 8 Women Dream:
[catlist id=3745 numberposts=8 excerpt=yes]