Last updated on April 2nd, 2012 at 11:58 am
Everyone is humming along on their dreams.  Alyse completed her glass blowing classes and landed a new job.  Heather launched her e-commerce jewelery site.  Danelle is riding her horse again, soon to be in top training form.  Wendy is selling and showcasing her artwork, well on her way to being an International artist (we can feel it in our bones). Dawnda launched her scary stories blog – Stephen King watch out! Monday Kim leaves for New York with her daughter.  Veronica is working on how she views herself and we feel she grows more positive with each passing week.  I commit full-time to Toastmasters next Tuesday.
Has anyone noticed that this is working?
It's funny how going after a dream causes us to clean up and improve other areas of our lives.  Kim has lost weight and can kick butt hiking up a hill.  Heather and I are gluten-free.  Dawnda has become passionate about her hypothyroidism.  Danelle has made space in her life for herself.  Alyse has made some brave financial decisions.  Veronica has recovered from loss.  Wendy has embraced new friendships.
All I can really say is WOW.
Usually at this point in the week I post a video for inspiration to keep us focused on our brass rings, but this week I think I will instead say BRAVO to the women of this group.  I applaud all of you for so bravely going after your dreams and your willingness to share it with the world.
This week I will leave you with a laugh, because I just don't think you need any motivation:
Have you recently achieved a dream? Let us know.
Keep on dreaming –
Catherine

(This week Catherine worked on the marketing of this blog, worked on fixing the forum which is having trouble with the posts and began fixing her blog A Week In The Life of A Redhead. Catherine's dream is to be a motivator, motivational speaker and published writer. She is testing her theories on motivation with this blog and the seven other women who have volunteered to be a part of her dream project. Catherine also writes about her life as a mom at the blog A Week In The Life Of A Redhead. Someday, she would also like to be invited to speak at TED.)
https://8womendream.com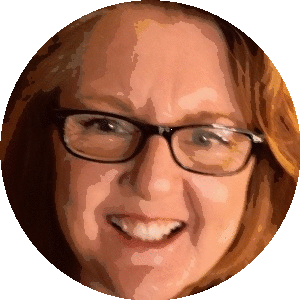 Catherine Hughes is the founder, content director and editor-at-large of 8WomenDream. She is passionate about helping women step out of their own way and strike out into a world waiting for their special talents. She's a published author and a former award-winning mom blogger. Catherine has helped companies both large and small create engaging web content, social media narratives, and unique blogging platforms. She claims to be a redhead, but don't hold that against her.
Note: Articles by Catherine may contain affiliate links and may be compensated if you make a purchase after clicking on an affiliate link.