Last updated on March 19th, 2023 at 04:26 pm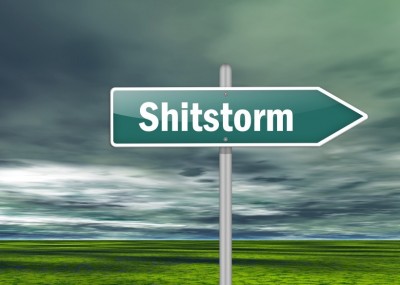 I started my first blog back in 2003. Back in the dinosaur days, people used dial-up, and the Internet was the equivalent of the wild-west.  It was a time when meeting people from your online world made you a freak to your family and friends.
Starting and running a blog was fun and exciting.  The idea of being in control of publishing your own words for the world to see was mind-boggling. Blogging has morphed and changed so much since the days of chat rooms and Yahoo Conversations.
Blogging certainly changed my life.
I've spent the better part of the last twenty years helping writers and entrepreneurs understand why they should be sharing content on the Internet and the possibilities that sharing content can create.
So I was excited to see the documentary American Blogger release its' movie trailer. After watching it, I quickly saw why the film trailer was met with a "shitstorm" of criticism from bloggers, media, and people who still love to read blogs (yes, they do still exist). The film is supposed to be a documentary about American Bloggers, but the filmmaker ignored some of the most famous, groundbreaking American bloggers.
What angered everyone the most about the filmmaker Christopher Wiegand's documentary is that his wife, Casey Wiegand is the blogger he chose to focus the entire movie on–along with 50 of her female blogging best friends–all representing the same niche as Mrs. Casey Wiegand…
Mom bloggers.
The negative hoopla is centered around the thought that the chosen female bloggers look a little too "Carey Bradshaw-ish" (Sex and the City ladies – it hasn't been that long) by most of the public who weighed in on the release of the trailer.
To quote one:
"I've said from the start that this entire project just seems like a way for the Wiegands to circle jerk with their blogger friends. This has to be the most self-indulgent tripe that has come out of the blogging world to date, and I don't understand why it needs to exist or what it offers to the world of cinema. But hey, some hipster got to take a road trip in his Airstream and call himself a filmmaker, and a bunch of bloggers got to rhapsodize about their own importance. Hooray, Internets." (Thank you GOMI)
Ouch.
You can check out the American Blogger trailer here:
American Blogger – Official Trailer from Chris Wiegand on Vimeo.
As disappointing as the choice of bloggers (primarily female, white, mom bloggers) seems to many, I am frankly thrilled someone has actually bothered to highlight what I have been saying for years to writers and entrepreneurs about sharing something interesting about what they do, or who they are by blogging and sharing it on social media.
Personally, my second career life was born from blogging. And as much of a pain in the ass as it can be, especially when life gets in the way, I don't believe I will ever stop being a blogger.
Lost in many who choose to create a blog is the grit it takes to provide content year in and year out until success is achieved. Blogging is about changing and growing as an artist.  It's about the constant striving for improvement that changes you. Blogging is publishing, and publishing has a high set of standards. Aiming for the standards on your own can create a fantastic life.
Blogging is also a genuine commitment that could take years to see any recognition for your efforts. I am sure the mom bloggers in the film will tell you this because mom bloggers tend to be that way.
All fun aside, famous bloggers care about their readers and are concerned that what they offer the world has value. They know they have to produce engaging content on a regular basis and continue to stretch themselves to make a living at blogging.
Simply slapping something online for the world to glance at and call it blogging is not the same thing as what these ladies (and many bloggers) do.
At least one filmmaker is finally talking about blogging.
I want to add to the shitstorm conversation that I am disappointed over the fact that Wiegand didn't select bloggers from a more diverse list — like men, the elderly, the famous, African Americans, pet owners, farmers, and the ones who have been blogging since the beginning.  I'd love to see a discussion about why most of the top bloggers in the world are men.
Is this his reason for picking his wife and her female blogging friends?
Or …
Is this movie simply a clever way to bring publicity to a collection of bloggers who are smart enough to get that they must ban together in support of each other to survive in the vast pool of Internet distraction?
He does seem to make a pretty film trailer.
Why Wiegand didn't do a more comprehensive documentary on blogging, travel to other countries to see how blogging has changed writers' lives, and interview the trailblazers who first brought blogging out into mainstream media is lost on me.
I couldn't help but notice the many great bloggers missing from the list of American Blogger, especially some of my personal favorites.
1. ZenHabits by Leo Babauta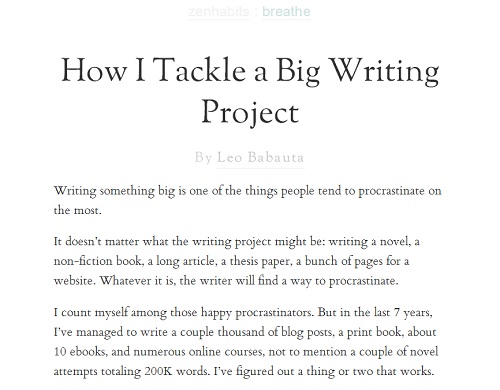 Zen Habits is one of the most visited blogs on the Internet with 240,000 subscribers covering topics like simplifying your life, living frugally, parenting, happiness, motivation, eliminating debt, saving, eating healthily, successfully implementing good habits, and achieving goals.
Leo Babauta wrote his very first blog post on February 1, 2007.
But it's the way he conducts his blogging that makes him famous.
To quote Leo:
Readers first. This is my No. 1 rule, and it has served me extremely well. When I have a question ("should I promote X or not?") the answer is always, "What would my readers want? What would help them most?" When the choice is between making some extra money or my readers' interest, the choice is obvious. There is no choice. I can't tell you how many times I've passed up being part of a mega-sale or affiliate marketing campaign that would have earned me $50K (and sometimes much more) in a day or two if I'd decided to participate. I've walked away from at least $1M because it would have put profits before my readers. And I think my readers trust me more because of this.
Leo's Zen Habits is listed as one of the top 25 blogs in the world.
2. Kath Eats Real Food by Kath Younger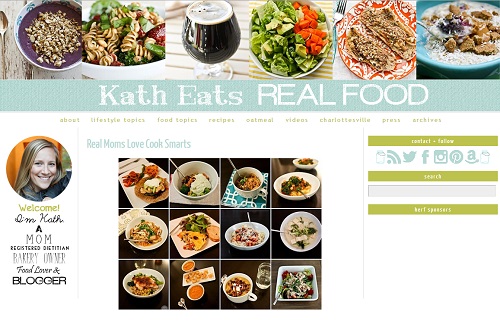 OK. She's a white, mom-type blogger. Bite me. But her blog Kath Eats Real Food, is a good example of how sharing content online evolves. She is completely transparent in what she does.
In her own words:
I started blogging in March of 2006 at Calorie King as I set out to lose 30 pounds. A year and a half later, at the request of family and friends, I decided to start a photo blog of my recipes and meals. I began blogging at Blogspot in September 2007, which then moved to WordPress, and finally to my own domain, KathEats.com. After working in public relations for a few years, I went back to school to become a Registered Dietitian in 2008.

For five years, I blogged THREE TIMES A DAY: breakfast, lunch and dinner.
Kath's KERF blog is listed as one of the top 25 blogs in the world.
3. Bacon is Magic by Ayngelina Brogan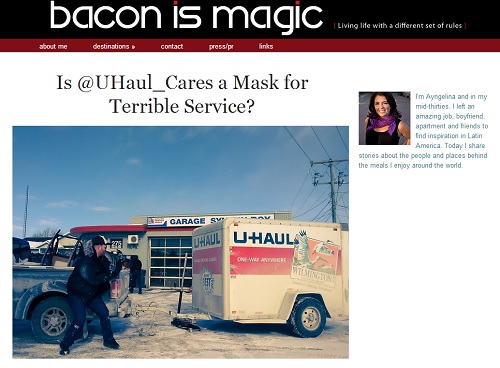 Yes. The word bacon is what first drew me in.
Ayngelina Brogan is a Canadian travel blogger and frequent solo traveler (don't get me wrong, I absolutely love world traveler Natasha vonGeldern's travel blog; she often submits her travel stories and images on this website). Still, I list this blog because the name is too awesome to ignore.
Blogging is supposed to be a bit pithy. Ayngelina's story is the story of bravery.
In her words:
I left an amazing job, boyfriend, apartment and friends to find inspiration in Latin America. Today I share stories about the people and places behind the meals I enjoy around the world.
Despite her fear, she took a chance on her big dream and decided to write about it:
The fear was petrifying but it was not paralyzing. As much as I was afraid to go, I was more afraid to regret not going. I traveled solo through Latin America trying to figure out what my life is all about.
I also love her photographs.
4. Oh She Glows by Angela Liddon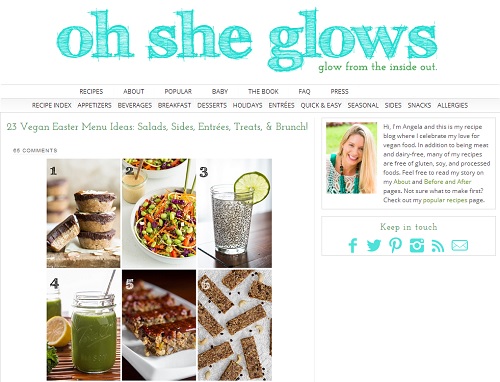 Oh, She Glows is an award-winning vegan recipe website created to please vegans and carnivores alike. But to me, it's everything a food blogger's website should be.
Staring at it makes me feel healthy.
Angela started her blog on October 31st, 2008, to share her recovery from an eating disorder, her journey to health, and the fantastic transformation it created in her life.
She is another blogger who shoots amazing photographs of her process. I am still working on my photography … it's about equal to how I am on a cell phone. I was never good with small gadgets. Just ask the men I have dated.
5. Woulda Shoulda Coulda by Mir Kamin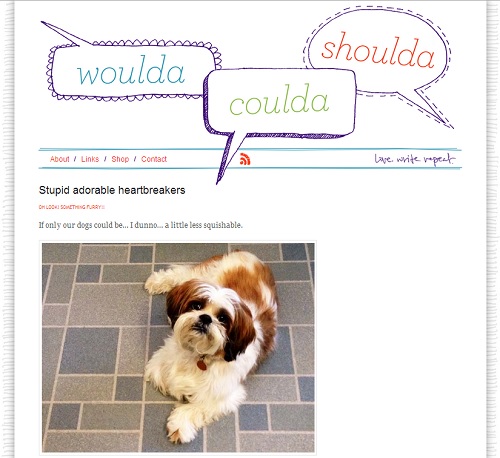 Maybe I've always liked Mir Kamin because she is a former geek girl who spent time working in the mortgage industry. (HEY! It's my twin!)  But honestly, it's because she is one of the original female bloggers online. She started Woulda Shoulda Coulda in 2004.
That's YEARS of blogging!
Mir wrote honestly about her divorce, single parenting, unemployment, and in her own words:
"… a whole boatload of squelched hopes and expectations about my life and who I want to be when I grow up."
Leaving Mir out of a documentary about women bloggers boggles my mind the most. She was there at the beginning of blogging with Heather Armstrong of Dooce and Penelope Trunk of Brazen Careerist, and the rest of us who were crazy enough to start blogs way back when.
And then to leave out the mammoth blogs like Huffington Post, Gawker, VallyWag, Seth Godin, and my personal hero, David Weinberger. Or Trey Ratcliff, Amber Wilson, Ree Drummond, Guy Kawasaki, Steve Pavlina, Brian Clark, Darren Rowse, and Jenny Lawson. OR LaShanda Henry, Brandon Stanton, Postcards from America, and Post Secret.
So many great bloggers.  So many great voices were left out of the story.
I'm not quite sure what to think.
Blogging is more than what the world believes it to be, and this film opens a window into the life of bloggers. It's more than simply a way for writers and entrepreneurs to self-publish and learn about the publishing industry. It's about caring for the public. It's about sharing what you love.  It's about artists who, through blogging, learn to quit focusing on themselves and instead look at what they have to offer the world.
Blogging is a lesson in humility and growing as a person.
I will not enter the shitstorm by judging the American Blogger documentary until I've had a chance to see it. Who knows, maybe it will spur some production company into creating a film about the history of blogging, just like Robert Cringely did for technology with his documentary Triumph of the Nerds.
You would be impressed by how many dreams the simple act of blogging has made come true. And that is worth shining a light on.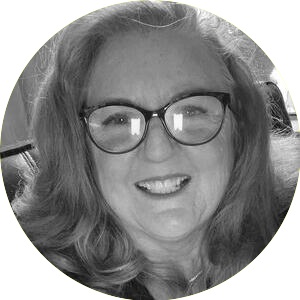 Catherine Hughes is the editor and founder of 8WomenDream. She's also a magazine columnist, content creator, blogger, published author, and former award-winning mom blogger. Catherine collaborates with companies to craft engaging web content and social media narratives. Her work, highlighting stories of the resilience and success of Northern California residents, appears in several print magazines. Outside of work, she treasures motherhood, her close friendships, rugby, and animals.
Note: Articles by Catherine may contain affiliate links and may be compensated if you make a purchase after clicking on an affiliate link.