Last updated on April 2nd, 2012 at 11:49 am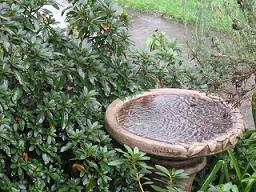 This was the week I picked to move my dream forward.  It rained kittens – like I said it could.  The weather didn't dampen my spirits or determination.  Tuesday I attended my first Toastmasters meeting.
Upon arrival, I almost slipped and fell in the parking lot.  I then entered the wrong building, so by the time I walked in the room I was about 45 seconds late. with someone already speaking.  The "greeter" sat me right in the front.
Talk about trial by fire. AGhhhhhhhhhhhhhhh.
But … I loved it – every moment.  I found my tribe: a bunch of people who like to stand up in front of others and tell stories.  I was in awe, as each person took their turn at public speaking.  The group accepted me immediately.  Mike, a handsome Italian-looking man (who gets paid to speak outside of Toastmasters) took a little time at the end to tell me how Toastmasters changed him.  He is a published writer, who travels the world for speaking engagements.
Talk about finding someone who is living my dream.  OIY.
This should have been more than enough, except that Thursday I attended a Writer's Forum meeting, where writer (and writing coach) Teresa LeYung Ryan was the

keynote speaker.  If you are going to jump into this dream thing, then why not feet first?  Teresa is this adorable ball of energy – everything a writer should be.
Her assignment before the lecture was for those of us attending to complete two research items from a list.  I chose to look for agents accepting new writers, and publishers who accept work in the parenting-humor genre, which is my current writing genre.  I learned that finding an agent is not as difficult as I thought, and there are publishers for every type of writer.
Teresa talked about marketing and blogging, which is another love of mine.  Teresa has her own blog located at http://lovemadeofheart.com/blog where her latest post is about her experience at the Petaluma Writer's Forum. Very cool.
I learned several important tidbits from Teresa, they are: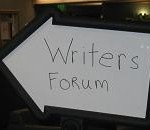 – Write what you are passionate about.
– Network like crazy – all the time.
– Revise – Revise – Revise.  or  Re-write – Re-write – Re-write  or  Clean-up -    Clean-up – Clean-up.
– Keep two books at your side when writing: Elements of Style and Woe Is I.
There you have it, my week spent investigating my dream.  It made me realize it isn't the big things we do which make our dreams come true, it's the little steps we take along the way that lead us to our destination.  I just stepped up on the train platform. Whoa is I.
Next stop?
Hugs,
Cath
(Catherine's dream is to be a motivator, motivational speaker and published writer)
https://8womendream.com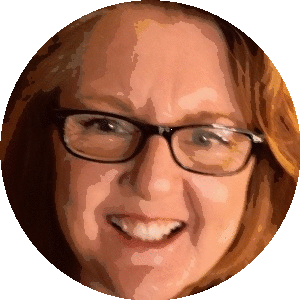 Catherine Hughes is the founder, content director and editor-at-large of 8WomenDream. She is passionate about helping women step out of their own way and strike out into a world waiting for their special talents. She's a published author and a former award-winning mom blogger. Catherine has helped companies both large and small create engaging web content, social media narratives, and unique blogging platforms. She claims to be a redhead, but don't hold that against her.
Note: Articles by Catherine may contain affiliate links and may be compensated if you make a purchase after clicking on an affiliate link.